Today's match in Spanish National Futsal League (LNFS) between Levante and Jaen has been canceled because a number of Levante's players have tested positive for COVID-19.
This is third time in seven days that Jaen's match was cancelled due to the same reason.
El @LUDfutbolsala - @JaenFS de mañana, aplazado por positivos en el conjunto granota. Para los andaluces es el tercer partido aplazado en seis jornadas. https://t.co/EbKWdSA6SR

— Oscar García (@ogarciafutsal) October 22, 2020
Levante has been exceptional at the start of this season. In first five games they have the same number of wins. Levante are currently top of the table in Spain.
Jaen played only three games so far and find themselves on 10th place, with two draws and one win.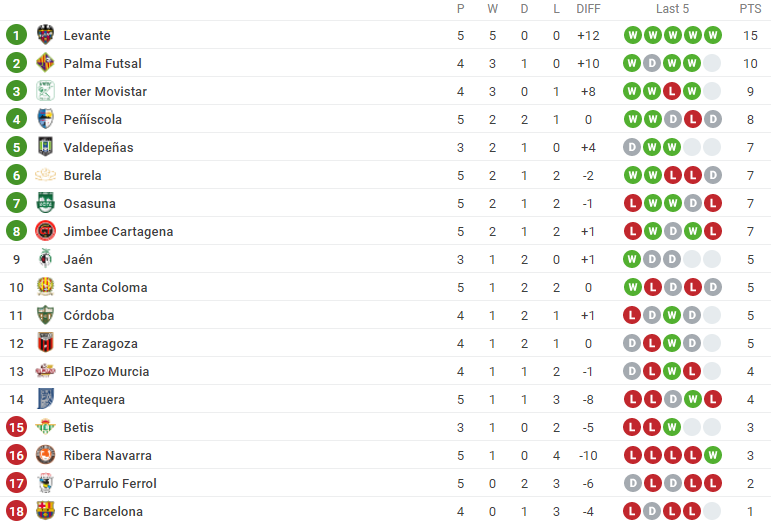 We wish a quick recovery to everyone involved and continuation of futsal activities!