Montenegro defeated Lithuania 3:0 in the first leg of play-offs for the Qualifying Group Stage for the 2022 Futsal Euro. Therefore, Montenegrins are close to promoting to the next round. In the second leg (8th November, Jonava) they mustn't loose with four or more goals.
The first three-quarters of the match were goalless until Ćorović scored at the beginning of the 32nd minute. Four minutes later, Vidaković doubled the lead and the final score was set in the last second after Mugoša scored a penalty from accumulated fouls.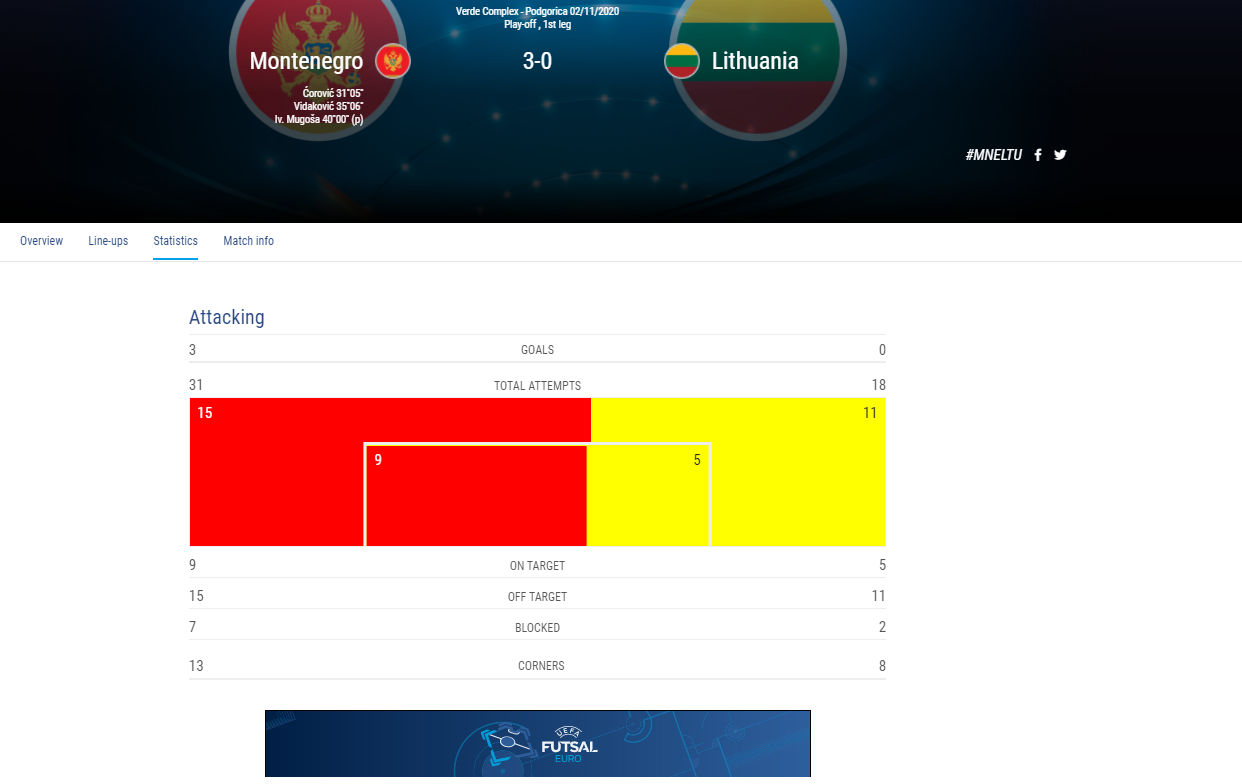 The second match of the playoffs will be played tomorrow between Israel and Cyprus.
>> 6 teams, 11 matches - playoffs for Qualifying Group Stage for Euro 2022 Qualifications