San Marino is one of the most beautiful stories of current Qualifications for Euro 2022. In the Preliminary Round, they first drew against host Bulgaria (1:1) and won a historical point, and afterwards, they defeated Andorra (2:0) for the first official victory!
>> The development of futsal in the smallest sports nation!
In the playoffs for the Qualifying group stage, they play an experienced team of Denmark which opened the scoreline in 15th minute (Falck). In the 26th Foght doubled the guest's lead, but Michelotti managed to score in 33rd and left the chances for the San Marino to advance to the next phase.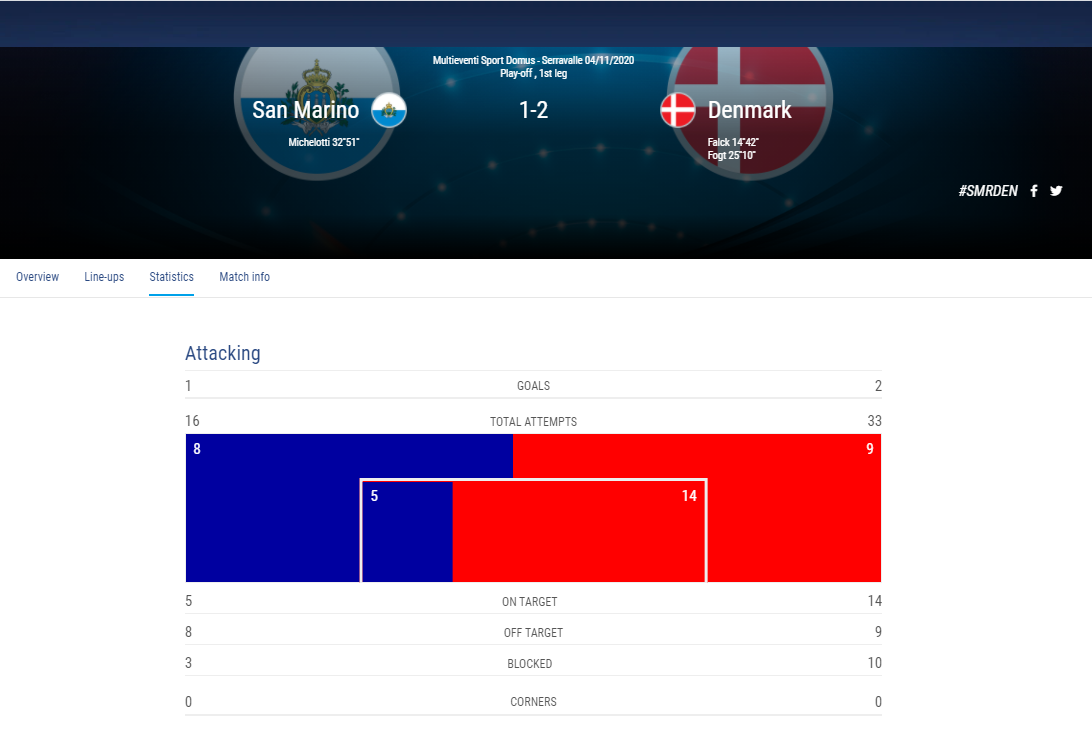 The second leg is played on 8th November in Denmark.