In a friendly match played in Las Rozas (Madrid) Spain defeated Brazil which was selected only out of players who play in Spain and Portugal (Benfica).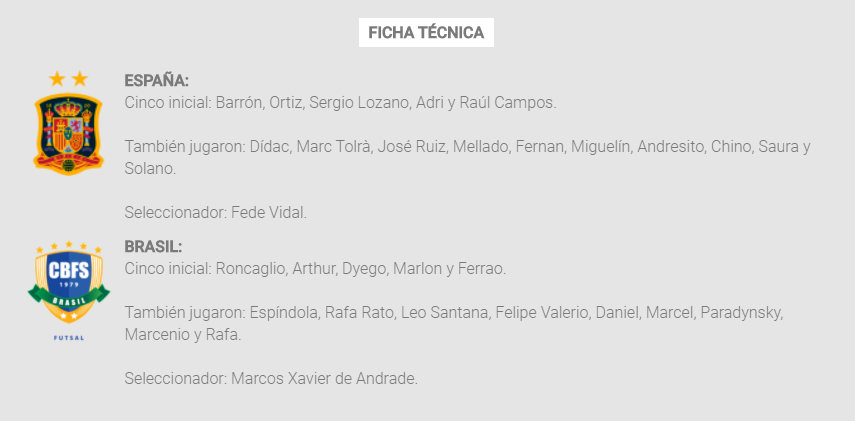 Futsal Planet's best player in 2019 Ferrao opened the scoreline in 11th from a penalty won by Daniel. Spain equalized four seconds before the end of the first half after Chino's great strike. Hosts reached the second goal in 26th. Fernan scored after not the best reaction of Brazilian defence. A big chance for the third goal Spain had in last minutes but Lozano didn't score from a double penalty.
This game was also Miguelin's 100 game for Futsal La Roja.