After great anticipation, European play-offs for the FIFA Futsal World Cup 2021 will finally start! They were originally scheduled to be played between 9 and 12 April but had been postponed due to COVID-19 pandemic to date between June and mid-August. On 17 June UEFA postponed play-offs again for the current dates.
Therefore, today, at 18:00 (CET), Serbia and Finland will play their match almost seven months later than originally scheduled. The first match will be played in Serbian town Kragujevac (the original host city was Niš, but the match was relocated due to COVID-19 outbreak in that city), and the second leg will be played in Vantaa (Finland) on 10th November.
>> Serbia vs Finland: The road to European play-offs for the World Cup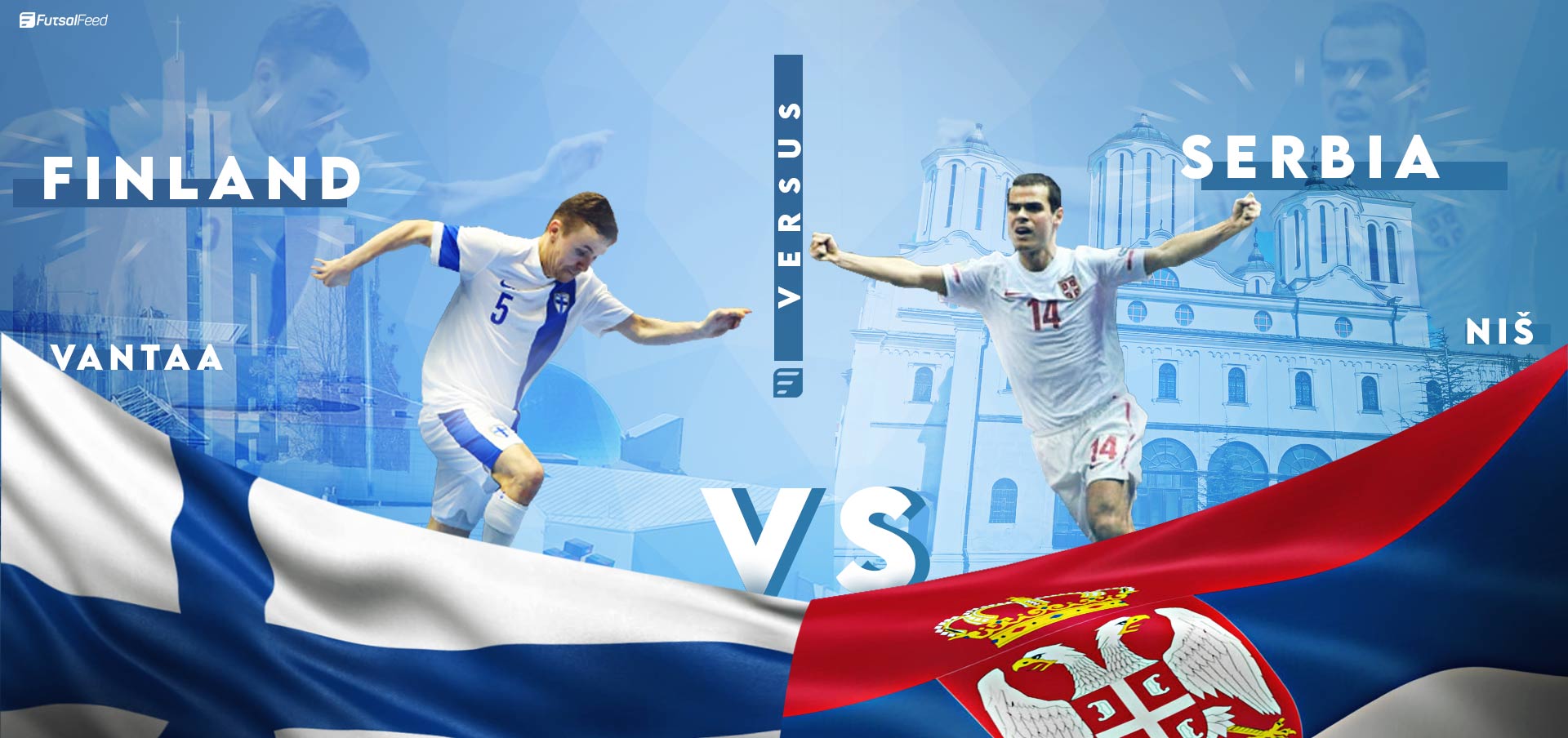 According to bookmakers, Serbia is favourite in the first clash, and HERE you can read what our expert Tiago Polido thinks about these clashes:
>> Tiaho Polido announces futsal World Cup playoffs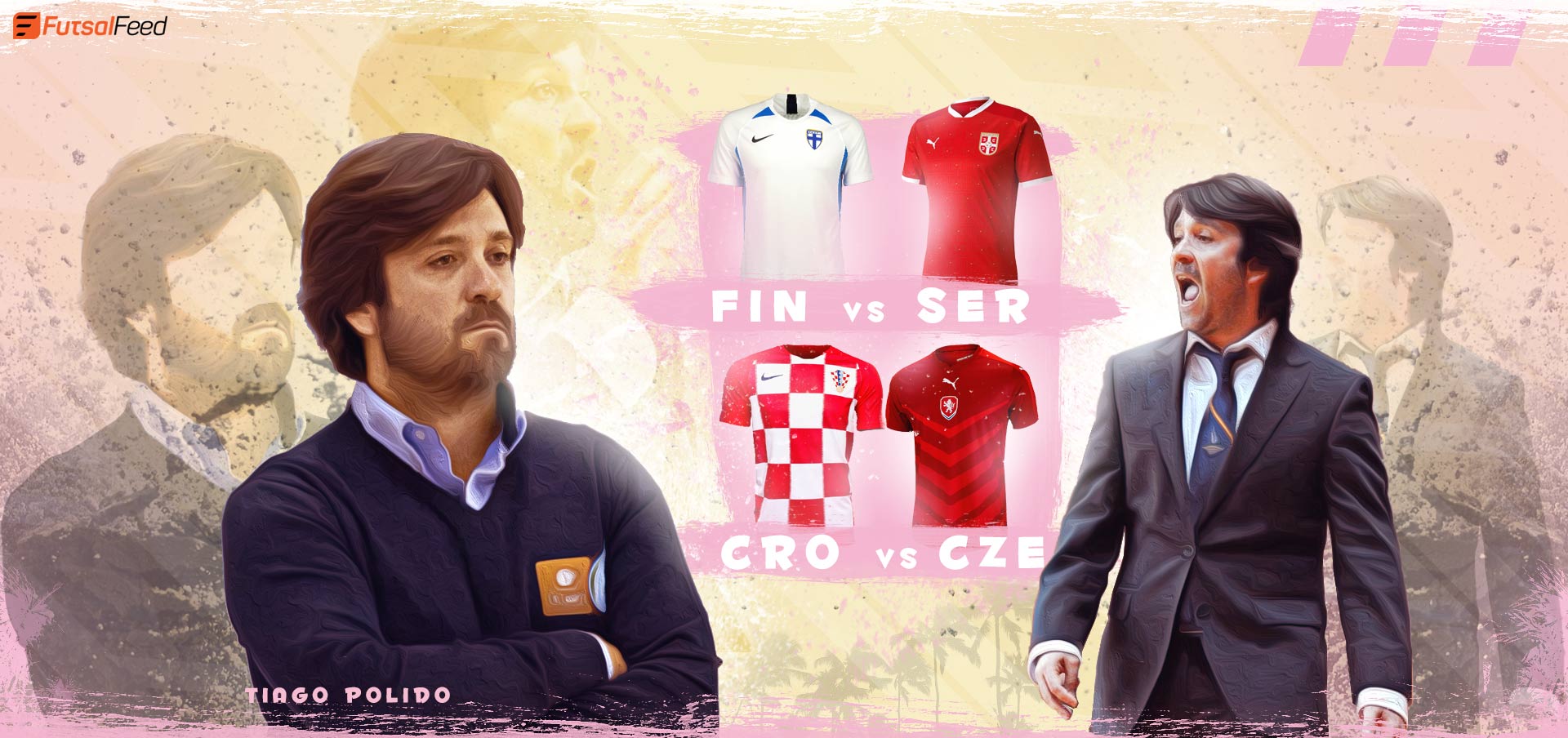 Serbia is looking for their second appearance on the World Cup, and Finland has not yet qualified for the big competition.
>> Czechia, Croatia, Serbia, Finland: Past achievements on Futsal World Cup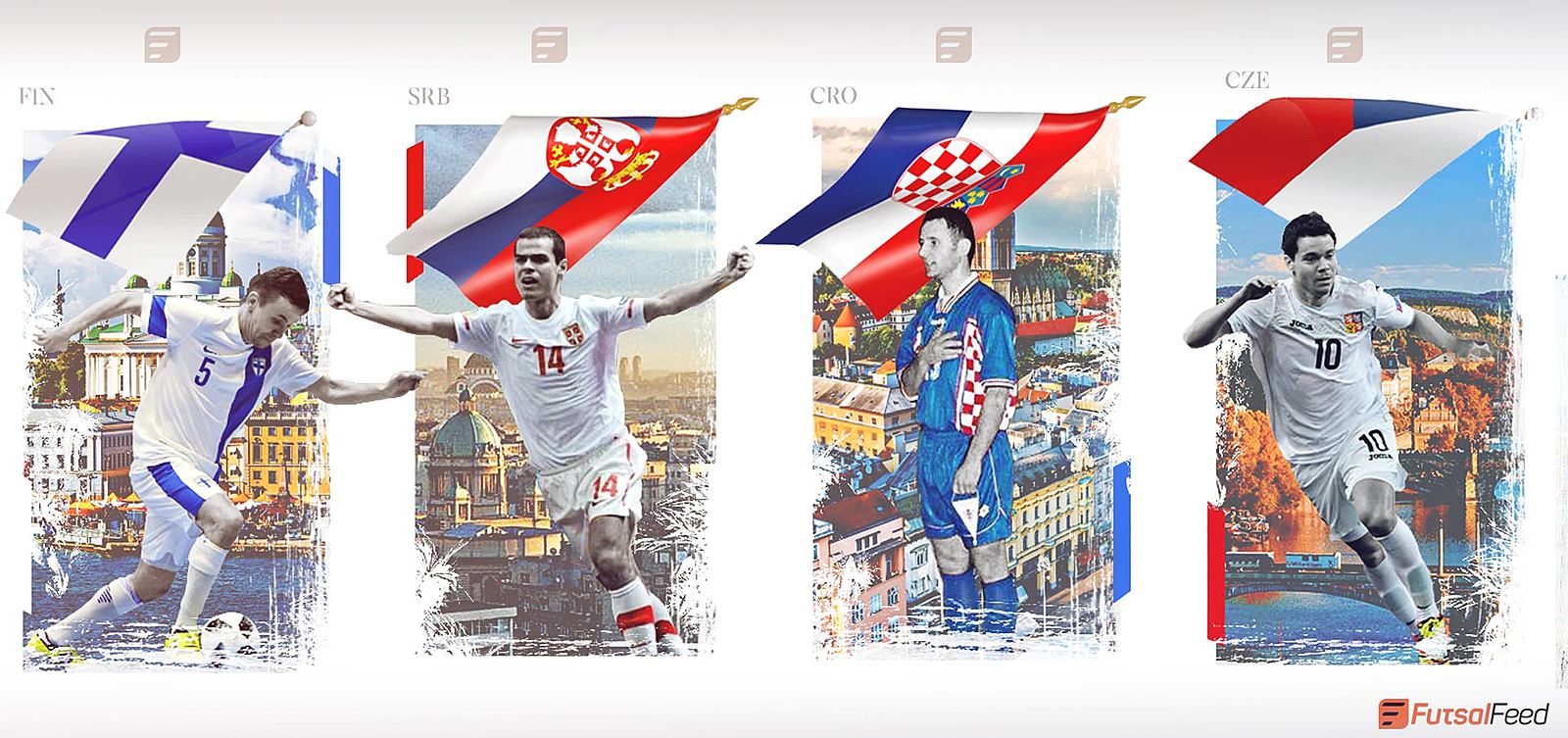 Serbia:
Goalkeepers: Nemanja Momčilović (Vintersport) i Jakov Vulić (Crvena zvezda),
Players: Ninoslav Aleksić (Novi Pazar), Davor Popović (Crvena Zvezda), Strahinja Petrov (Mantova, ITA), Denis Ramić (Novi Pazar), Miloš Stojković (Crnica CRO), Dragan Tomić (Halle Gooik, BEL), Stefan Rakić (Mostar, B&H), Pavle Pešić (FON), Lazar Milosavljević (Crvena zvezda), Marko Pršić (FON, Jovan Lazarević (Halle Gooik, BEL), Marko Radovanović (FON), Miloš Simić (Haladas, HUN).
Coach: Goran Ivančić
Finland:
Goalkeepers: Antti Koivumäki (GFT), Niila-Ville Laitinen (KaDy), Kasper Kangas (Akaa Futsal), Juha-Matti Savolainen (Mantova Calcio a 5, ITA)
Players: Jussi Nyström (Akaa Futsal), Jani Korpela (BTS Rekord) Jukka Kytölä (KaDy), Niko Stenholm (GFT), Mikko Kytölä (KaDy), Lassi Lintula (KaDy), Panu Autio (GFT), Aleksi Kylmälä (ToPV), Vesa Lilja (FC Kemi), Antti Teittinen (Ilves FS), Justus Kunnas (Mad Max), Jaso Oksanen (GFT), Petri Grönholm (Akaa Futsal), Henri Alamikkotervo (ToPV), Tuukka Pikkarainen (FC Kemi), Iiro Vanha (ToPV), Sergei Korsunov (ToPV), Jarmo Junno (Sievi FS), Tero Intala (KaDy), Miika Hosio, Taneli Kohonen (HauPa)
Coach: Mićo Martić
The second play-off pair (Croatia vs The Czech Republic) are playing tomorrow (18:00 CET).