After winning the first playoff match in Rishon Le-zion, Israel qualified for the Group Qualifying stage for 2022 UEFA Euro drawing 3:3 in Nicosia against Cyprus.
Hosts opened the scoreline in 2nd minute (Kanjo) and Isreal equalized in 8th (Itzhak Halevy). Alexiou (13th) brought a new advantage to Cyprus but Diedunov equalized again, from the penalty 4 seconds before the end of the first half.
The same player scored in 36' for first Israel's lead. One and a half minutes later, Kanjo scored for the end result.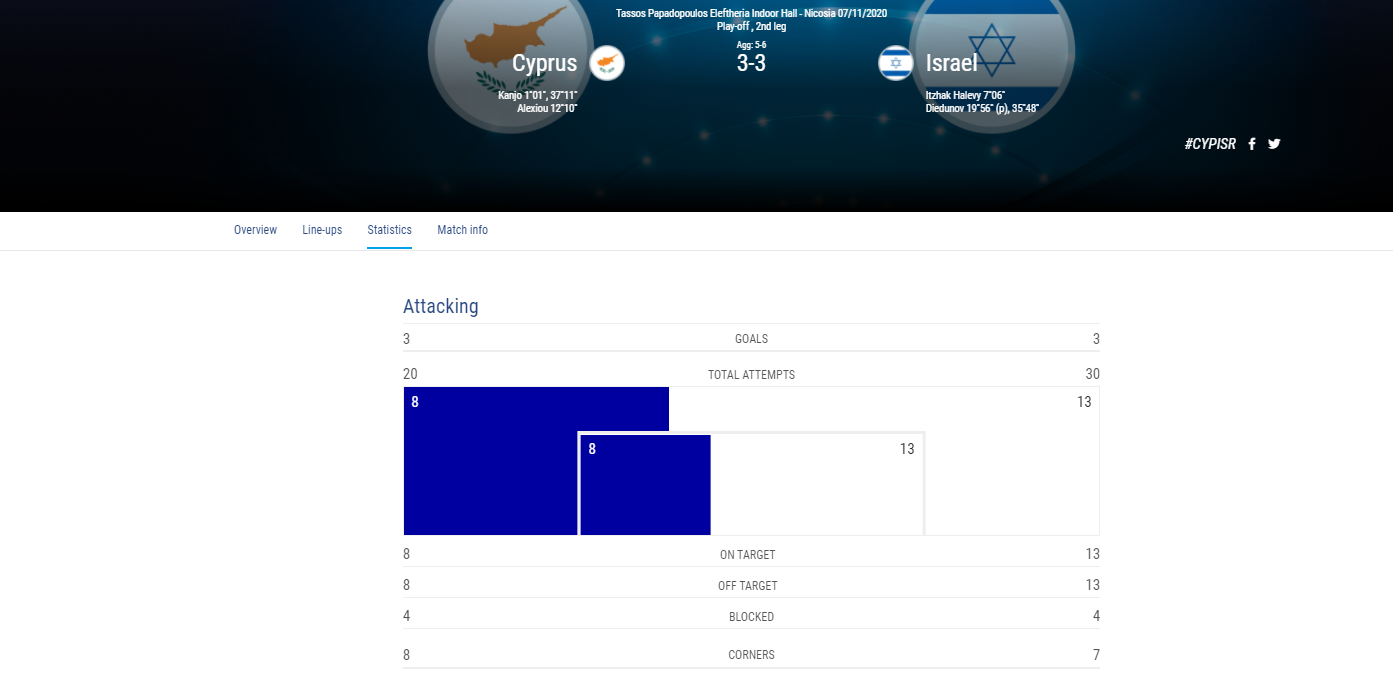 Therefore, Israel qualified for the Qualifying Group stage (starts at 6th December 2020) with Kazakhstan, Hungary and Belarus.
Today, we will find two more participants in the Group stage. Denmark will host San Marino at 14:00 CET (Denmark won first match 2:1), and Lithuania will host Montenegro at 18:30 (Montenegro won first match 3:0