From 2nd to 12th November, 10 playoff matches for the 2022 Euro Qualifying group stage were held all over Europe.
Only one place remains in the third Qualifying round for the UEFA Futsal Euro that will be played from 19 January – 6 February 2022 in Amsterdam and Groningen. We will find out the last participant after two remaining playoff matches between Bulgaria and Armenia which will be played on 6th and 9th November.
The qualifying group stage will be held from 6th December 2020 to 14th April 2021. 32 teams are divided into 8 groups and they will play two matches (home & away) against each other in four and a half month period.
2022 Euro in the Netherlands will be first with 16 participants.
>> Brief history of the UEFA Futsal Euro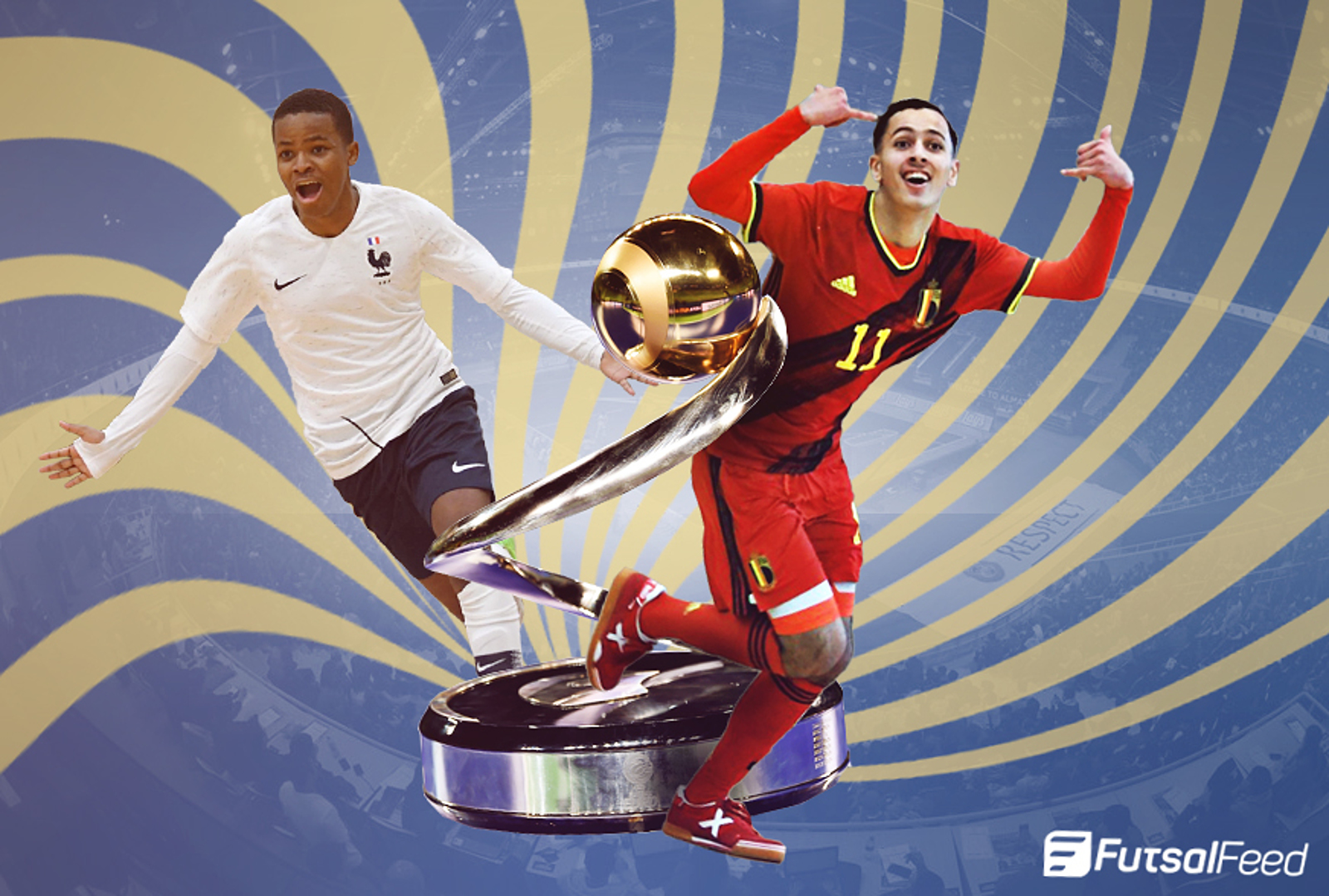 Therefore, hosts (the Netherlands), 8 group winners and six best-ranked runner-ups will qualify for the Euro. The last participant we will find after the two-legged tie between eighth-ranked runner-up and seventh-ranked runner-up (14-17 November 2021).
2022 Euro Qualifying group stage:
Group 1: Denmark, Croatia, Albania, Ukraine
Group 2: Bulgaria/Armenia*, France, Georgia, Russia
Group 3: Greece, Azerbaijan, Slovakia, Moldova
Group 4: North Macedonia, Romania, Serbia, Bosnia and Herzegovina
Group 5: Israel, Kazakhstan, Hungary, Belarus
Group 6: Switzerland, Spain, Latvia, Slovenia
Group 7: Montenegro, Italy, Belgium, Finland
Group 8: Poland, Portugal (holders), Norway, Czech Republic
*Armenia and Bulgaria will play their matches on 6th and 9th December