First time since the beginning of a new Serie A season, all matches in one round of Italian championship were played last weekend. Acqua&Sapone Unigross secured a convincing away victory (9:3) at Todis Lido di Ostia and remained the only undefeated team of the league.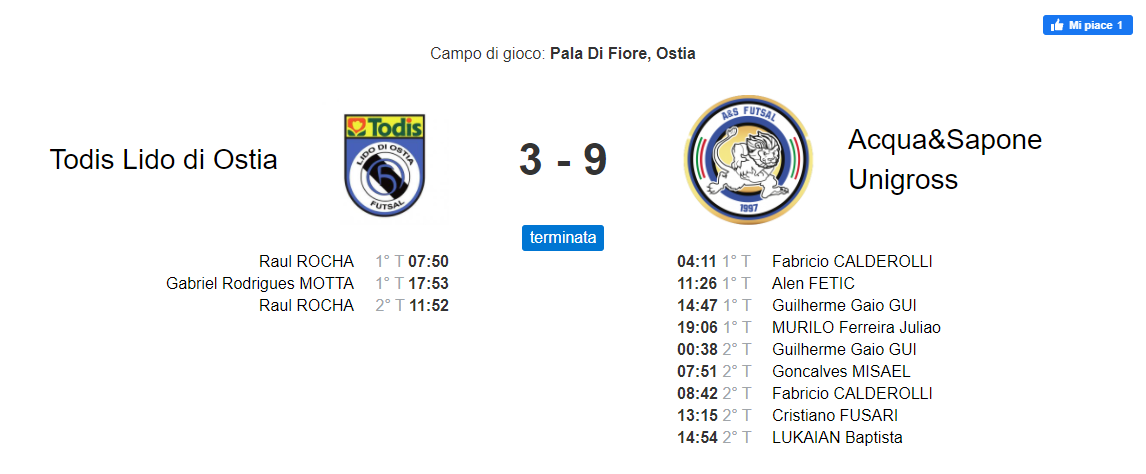 Despite having one match less than Italservice Pesaro, the team from Montesilvano is topping the table with four points more than the second-placed champion, who played their match against Signor Prestito CMB Matera (2:2) on 7th November due to Champions League activities.
Third-placed team Feldi Eboli defeated Saviatesta Mantova (3:0) and skipped Sandro Abate Avellino who lost 2:6 against Colormax in Pescara (their first victory of the season).