In the postponed first playoff match for the Group Stage of 2022 EURO Qualifiers, Armenia defeated Bulgaria in Bulgarian Varna 4:0. The second leg will be played on 9 December, also in Varna, but this time Armenia will be the official host.
Armenians ended the first half with a 3:0 lead after Manukian scored twice - in 10th from penalty and 18th. In the last minute of the first half, Aslanian scored for three-goal difference for the visiting team. The final score was put in the last minute of the match when Sanosyan scored the fourth goal for Armenia.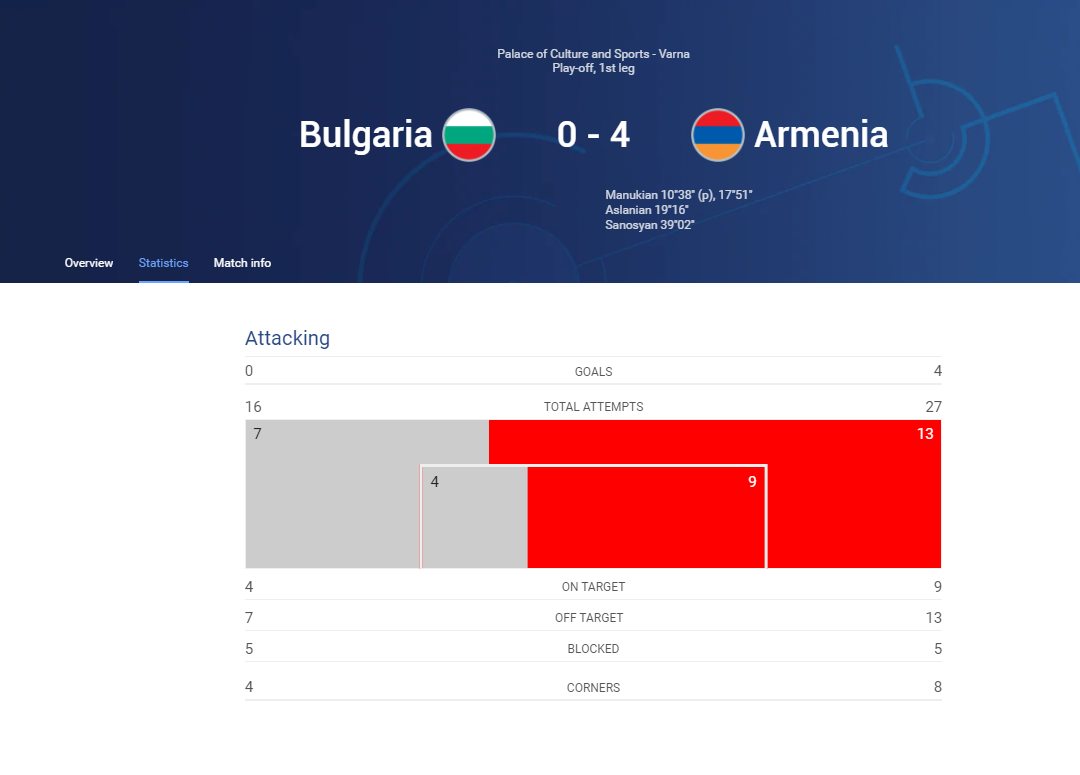 The winner of this duel will qualify for Group 2 with France, Georgia and Russia.
The Group Stage starts tomorrow (8 December) with four matches in three different groups.