In the last duel of this year's 2022 Euro Group Stage qualifiers, Kazakhstan expectedly defeated Hungary 5:0. Hosts scored four goals in the first 14 minutes of the game, and the fifth one in 22 (Tursagulov).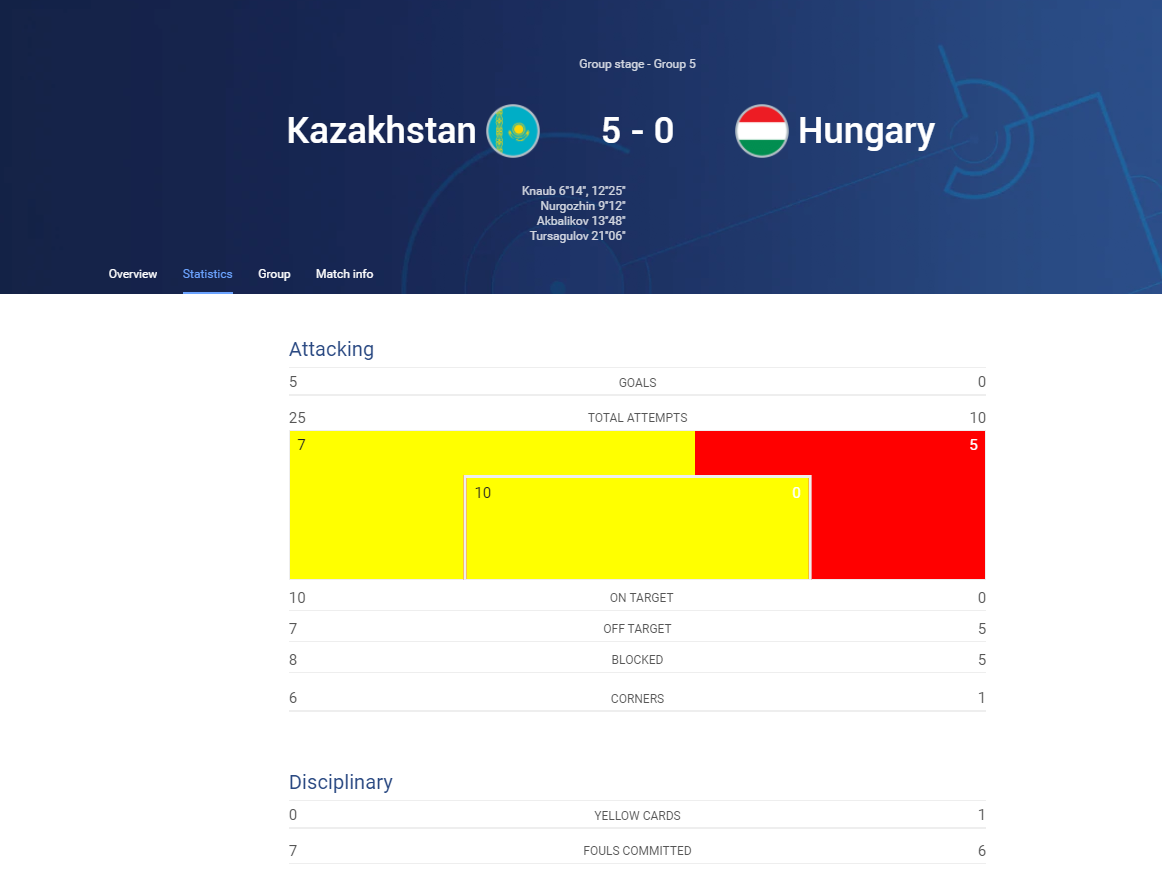 In yesterday's match in Group 5 Belarus defeated Isreal 3:0.
>> Slovenia scored 12 against Switzerland, a great match in France
Euro 2022 qualifiers will continue on 27 January 2021.