Serbia will sing praises to today's hat-trick scorer Lazarević who propelled them to the Futsal World Cup! Finland will rue their missed chances and wish they didn't give so many turnovers to Serbia.
Match ended in a 5-5 draw, but Serbia progresses through on goal aggregate.
Finland finally hosted Serbia today as two teams fought for a spot in the Futsal World Cup. After their first match back in November ended in a 1-0 Serbia win, return match was postponed until tonight due to Covid-19 reasons.
>>> First-leg futsal WC playoffs (POST-MATCH STATEMENTS & VIDEO HIGHLIGHTS)
We were in for a proper futsal spectacle this night.
Match started perfectly for Serbia. Petrov read one pass by Finish defense in their half of the court and stole the ball. He then made a run towards the goal and with a smart pass found Pešić on the other side who had no trouble putting the ball behind Savolainen for early Serbia lead.
We didn't wait much longer for another goal. After one free kick shot by Kytölä, Pikkarainen took the rebounded ball and equalized for Finland! As Finland needs to win with a two-goal margin to progress, they kept their pressure up. This almost paid off immediately as Juno had a nice shot, but Momčilović parried it away.
Soon after, Intala couldn't believe the opportunity he missed. He hit the crossbar from few meters distance.
On the other side, Serbia failed to score after another stolen ball in Finland's half. Tomić was unable to find the net as he hit the crossbar.
In 11th minute, Serbia reached its fifth accumulated foul. Finish captain Autio took the free kick and scored after a nicely placed shot to put Finland in the 2-1 lead!
Great and action-packed first half continued as Lazarević intercepted another pass by Finland's defenders on 6-meter line and powered the ball into the goal to equalize the result!
In the 13th minute, one long ball found Finland's Korsunov alone in front of Serbian goalkeeper Momčilović, but he couldn't place a good shot.
Nevertheless, Grönholm scored after a corner kick to put Finland in another lead tonight. The ball got rebounded in the penalty box until it eventually found Grönholm on the other post who had no trouble in putting it away.
Five minutes before half-time, Serbia accumulated their sixth foul and Finland were given a free kick from 10-meter mark. Captain Autio couldn't find his second goal of the evening as Momčilović once again keeps Serbia in the game.
Neither team found the net until the end of the first half as we went to the break with an intriguing 3-2 Finland lead.
Serbia had a good opportunity at the start of the second half, when Petrov shot was parried by Savolainen. Tomić was on the rebound but he missed the goal. Serbia were a more concrete team at the start of the second half and it paid off. Lazarević was left alone on the left side. He dribbled the goalkeeper and had no trouble in putting it behind to equalize the result to 3-3. Beautiful goal.
We saw a nice action play by Finish attackers in front of Serbian goal in the 28th minute, but Momčilović was concentrated on the line and had no trouble with the ball.
Finland put Serbia under pressure again focusing mainly on shooting from the outside whenever possible.
In the next minute, Lazarević took one ball in front of his goal. Then he made a run across the court and managed to find the back of the net with a nice finish to put Serbia in the lead once again. It was Lazarević's third goal in the match.
Ten minutes before the full time, Finland put the fifth player in the court, leaving their goal undefended.
The risk paid off immediately as Autio scored when his teammates found him with a fast through ball unmarked, 4-4!
Serbia could have ended it all five minutes before full time, but they did not manage to convert a good 3-to-1 situation in their favor.
In 37th minute, Serbia took advantage of the fact that Finland did not have a goalkeeper of the goal and after a quick transition, Stojković found the back of the net to secure Serbia's progression to the Futsal World Cup!
However, this crazy match was not over, as in the last minute, J. Kytölä equalized the result.
That was not enough for Finland who will end their dream playoff run. However, there are many positives that Fins can take away from this qualification cycle - their best one so far.
Serbia will celebrate long and hard this evening as they qualified for another Futsal World Cup.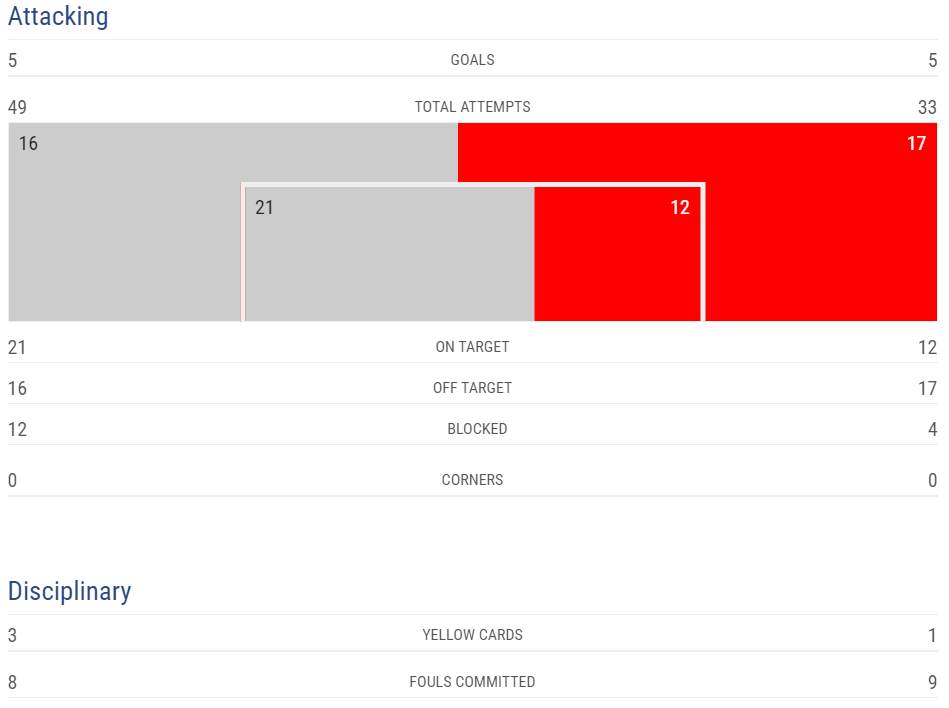 Reactions, highlights, analysis and more from this match in the coming days!