In round 15 of the Portuguese Futsal league, Braga and Benfica drew 4:4, and Sporting crushed Elétrico 15:1 and "escaped" the city rivals to a two point lead.
In Braga, Jacaré scored for Benfica in 9', and Arthur doubled the lead for the guests in 11'. However, Bruno Cintra hit the penalty for Braga in 19', and Alfonso Jesus scored an auto-goal in 24' for 2:2. In 27', Cintra scored his second goal and brought Braga their first lead.
Ivan Chishkala scored in 34' and equalized, but Miguel Ángelo scored a minute later for a new Braga's lead. The final score was put by Iranian international Hossein Tayebi in 37'.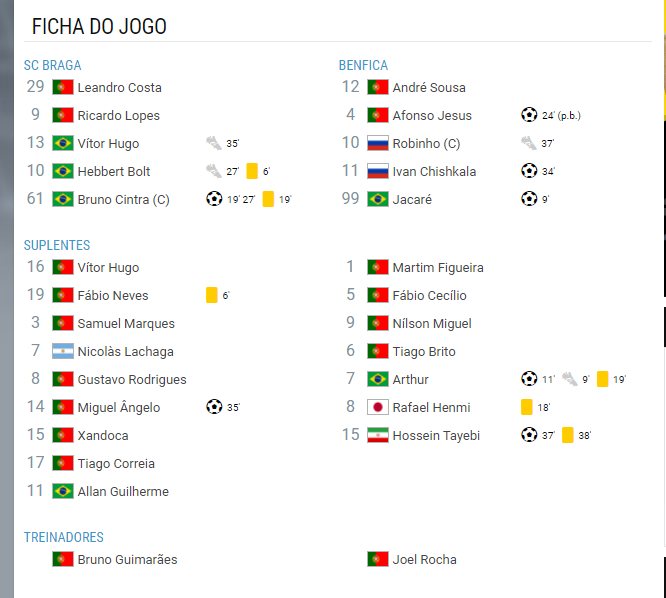 Sporting defeated Elétrico with 15:1! The hero of the match was Cardinal, who scored five goals (5', 21', 26', 27', 36'). Zicky Té and João Matos scored twice, and Rocha, Pauleta, Cavinato, Pany Varela, and Diogo Santos scored once. Elétrico also scored one own goal. Alex Merlim was enrolled in three assists. Rodriguinho scored the only goal for the guest team in 33'.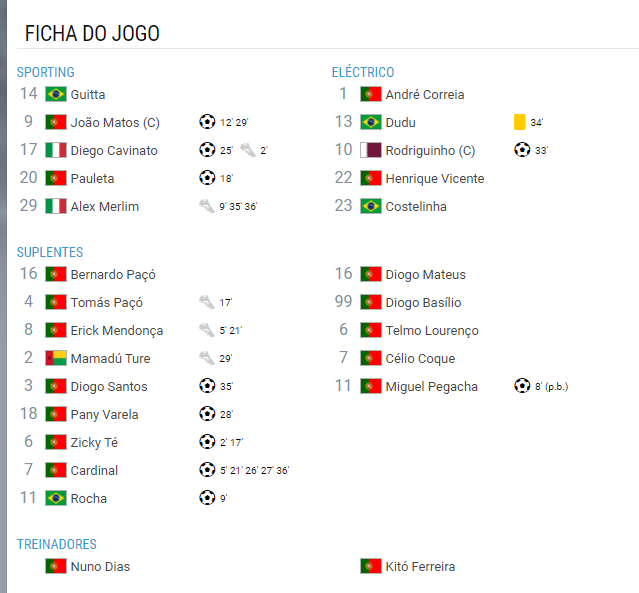 Cardinal and Cavinato are league's leading goalscorers with 18 goals, and Merlim is a leading assistant with 19 assists.