After Sporting defeated Elétrico 15:1 a few days ago, their city-rival Benfica also scored 15 goals in a single match. Futsal Eagles crushed Dínamo Sanjoanense 15:2 in the first match of the 17th round of the Portuguese Liga Placard.
Brazilian pivot Fits scored five goals (4', 6', 18', 36', 37'), Portuguese Alfonso Jesus scored hattrick (1', 2', 8'), Ivan Chishkala (19', 28') and Arthur (7', 39') scored twice, and Fábio Cecilio (5'), Jacaré (9') and Silvestre Ferreira (38') scored once. Tiago Silva (16') and Diogo Tavarses (40') scored the only goals for Dínamo Sanjoanense.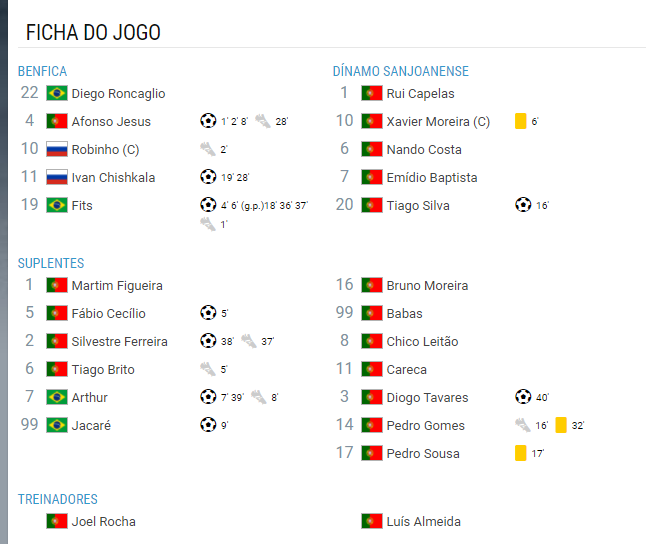 Benfica leads the table with one point and one match more than Sporting, and Dínamo Sanjoanense is at the bottom of the table with only 5 points in 16 matches.
Portuguese championship continues tomorrow (Friday) with matches of the 16th round.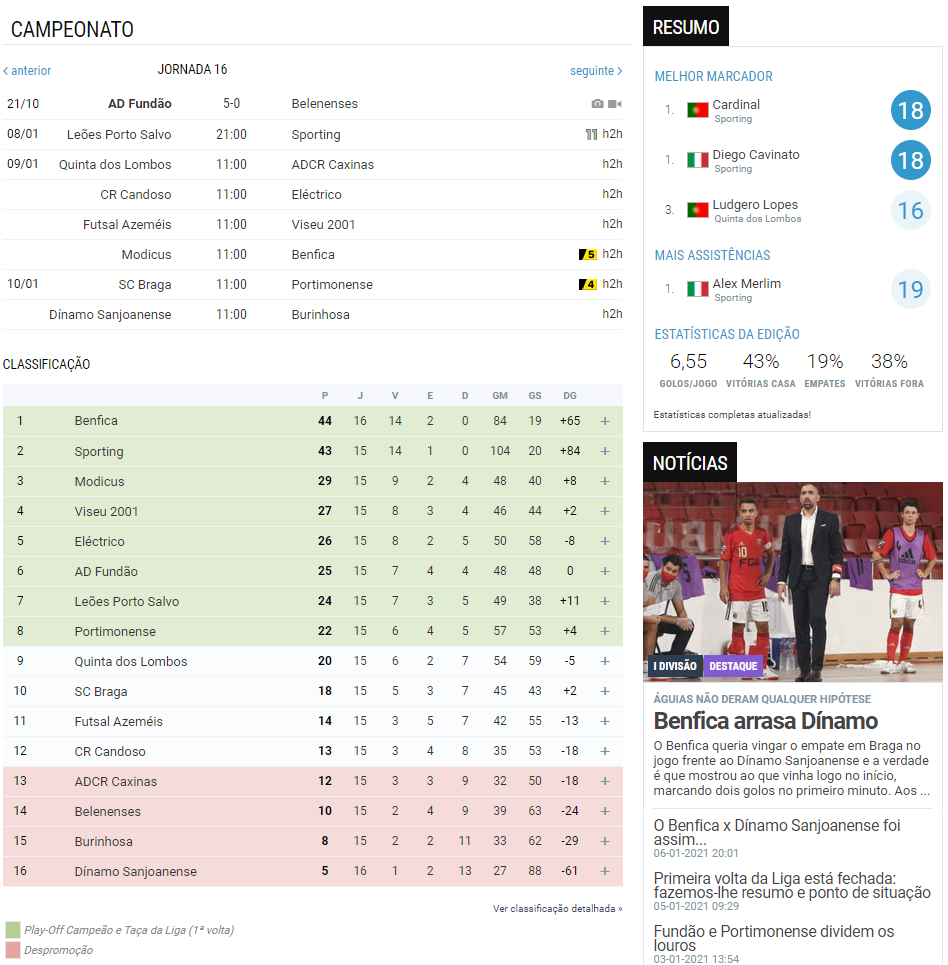 Help us to continue to develop FutsalFeed with new features, and more ORIGINAL articles. You can DONATE HERE. Thank you! #FutsalisHere