In yesterday's (Wednesday) matches of the Italian Serie A, Italservice Pesaro defeated Saviesta in Mantova (5:2) and remained the second place on the table. It was Pesaros' first victory after they won one point in the last two matches.

Syn-Bios Petrarca from Padova defeated Feldi Eboli with the same result, and remained only one point behind Pesaro.

Signor Prestito defeated Aniene with 7:2 and jumped to a place that leads to a playoff.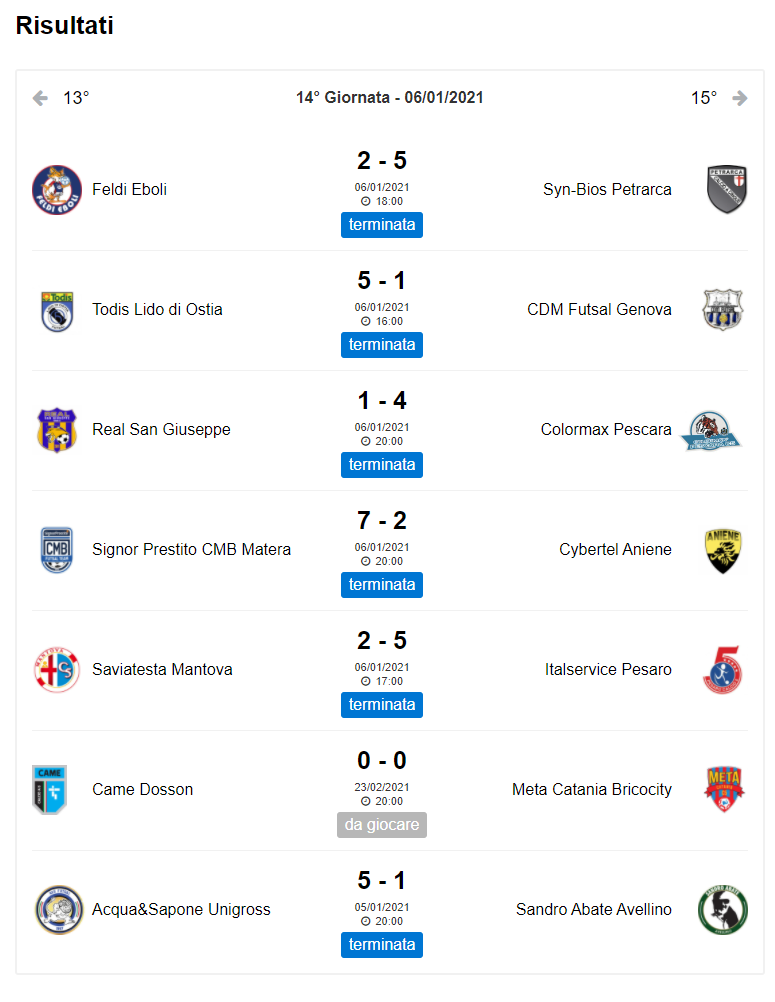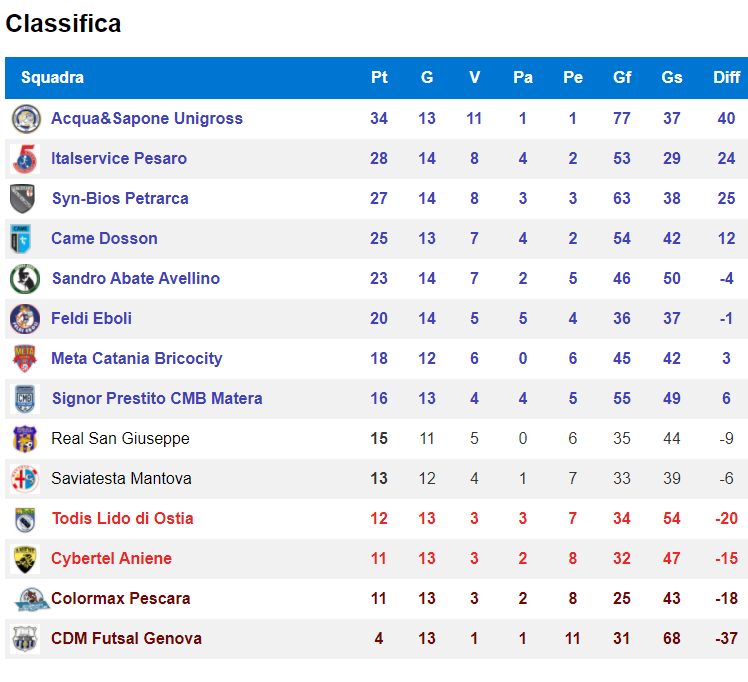 Help us to continue to develop FutsalFeed with new features, and more ORIGINAL articles. You can DONATE HERE. Thank you! #FutsalisHere