In the first match of the 16th round of the Portuguese Liga Placard Leões Porto Salvo surprisingly drew against mighty Sporting for which this was only the second draw of the season (after the first one against Benfica).
This was some sort of a "Lion's Derby" since the propped lion is a symbol of both teams.

Tomás Paçó scored an opener for Sporting, but Papa Unjanque equalized in the same minute. João Matos scored second for the guests in 6' and Rocha (11') and Pauleta (16') made it 4:1 for Sporting, four minutes before the halftime.
However, the hosts didn't surrender! André Galvão scored for 2:4 a minute before the break.
In the second period, home Liones played bravely and Galvão scored twice (36' and 39') for his hat-trick and super-important point for his team.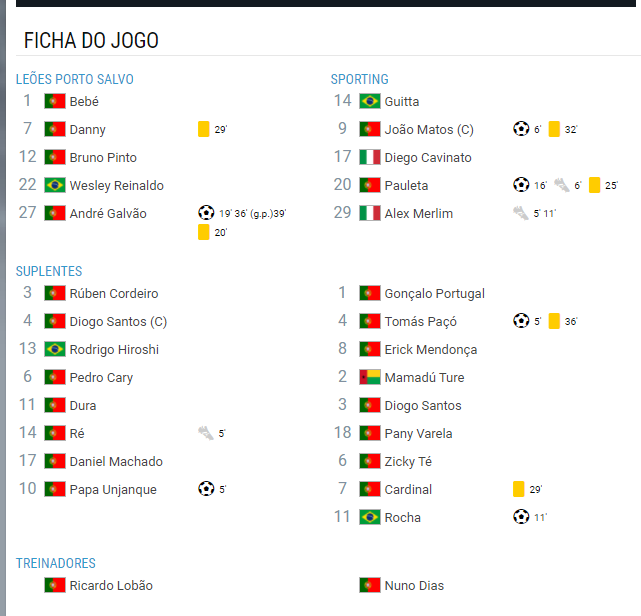 After this draw, Sporting and Benfica have equalized again at the top of the table, and Leões on a safe place for a spot in playoffs.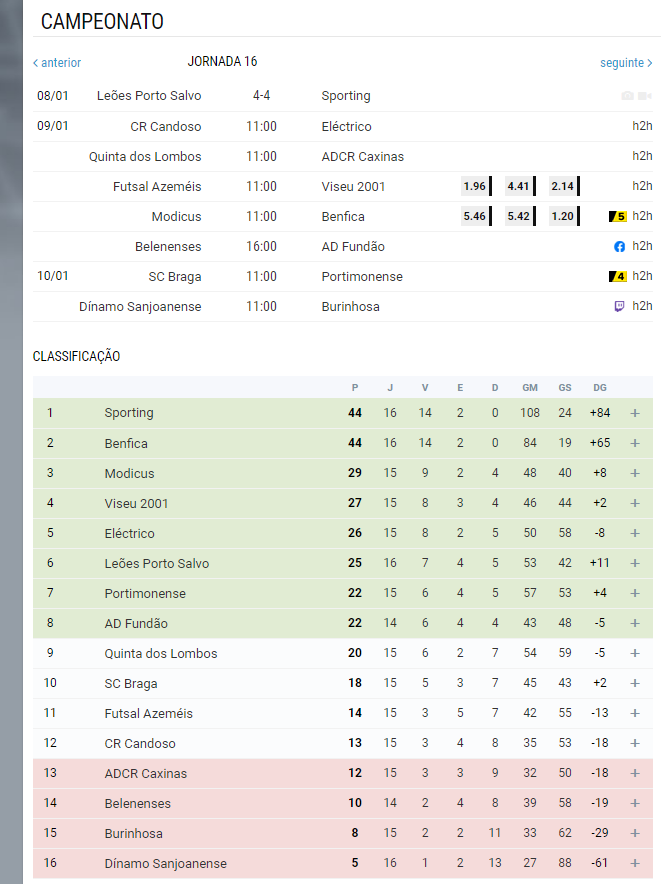 Help us to continue to develop FutsalFeed with new features, and more ORIGINAL articles. You can DONATE HERE. Thank you! #FutsalisHere