In the first match of 2020/21, UEFA Champions League Round 32 Barça defeated Kosovo's champion Prishtina at Palau Blaugrana with convincing 9:2.
In their historic match against European champions, Prishtina defended well until the 12th minute when Dyego Zuffo scored an opener. In the next five minutes Esquerdinha, Daniel Shiraishi and Joselito scored for Barça's 4:0 lead. In the 18th Dervishaj scored for Prishtina, but Matheus Rodriguez hit Barça's fifth goal in the first half.
At the beginning of the second half, Esquerdinha struck for his hattrick and Povill scored twice.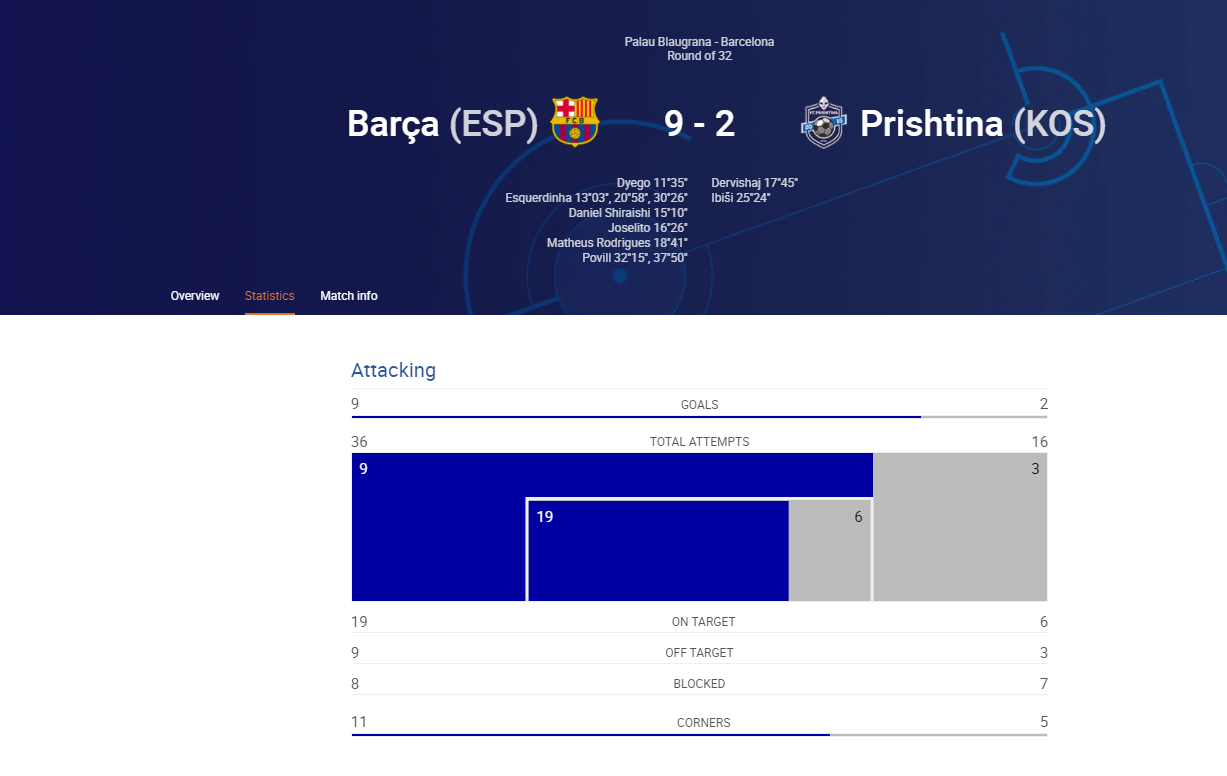 The remaining 15 matches of the Round of 32 will be played tomorrow.