15 out of 16 participants of the Round 16 of the Futsal Champions League are known! The last participant will be known after the ACCS - Italservice Pesaro match which went into overtime.
In the other five matches that started at 19:00 (CET) favourites won against their opponents. Benfica (Portugal) defeated Futsal Minerva (Switzerland) with Arthur scoring two goals.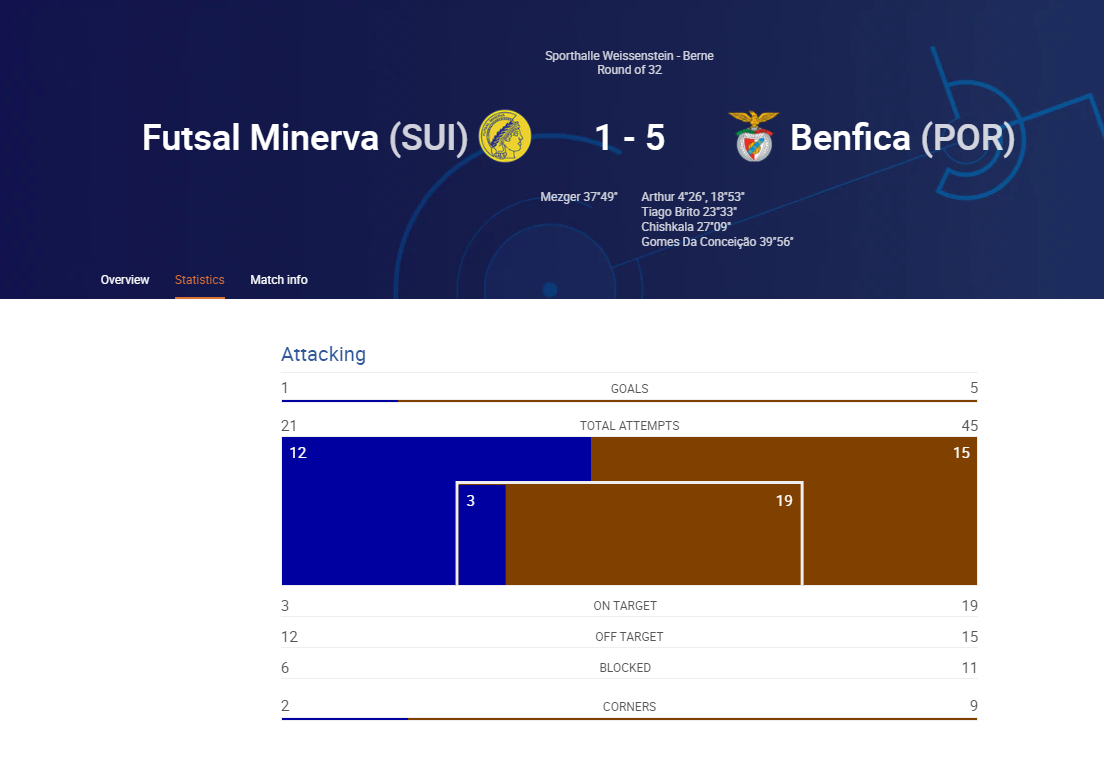 Chrudim (Czechia) expectedly defeated Differdange (Luxemburg) with 4:0 (with Droz brothers scoring three goals).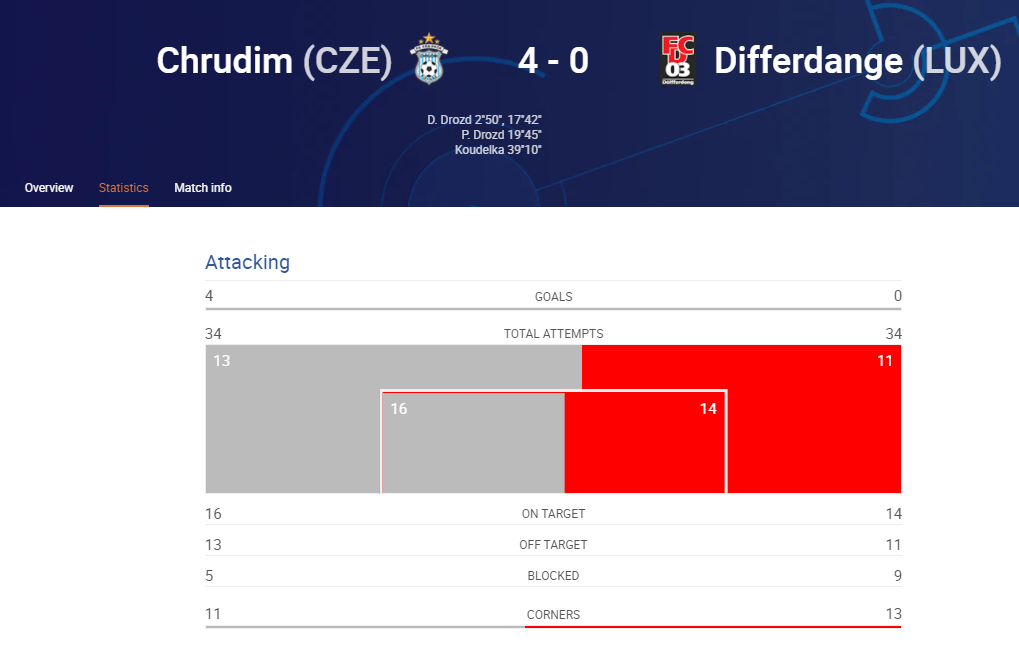 Croatian champion Olmissum defeated Charleroi from Belgium at home parquet 4:1 with Valerije Jurić and captain Stjepan Perišić scoring two goals each.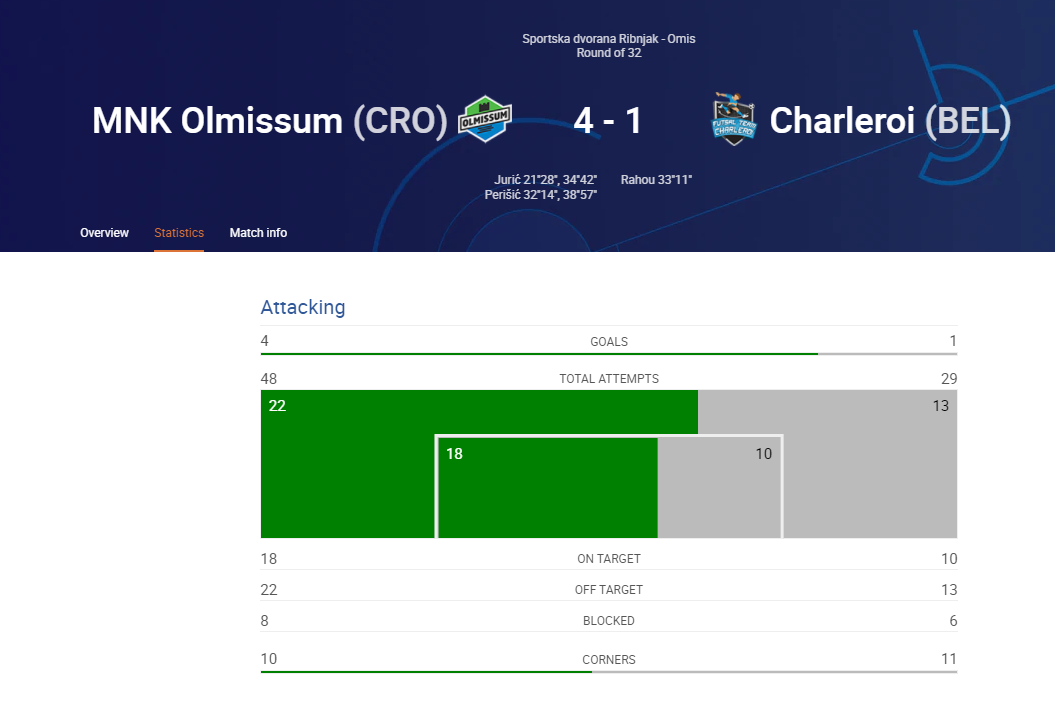 Even though Salines Tuzla had 2:1 lead against Ugra Yugorsk Russian vice-champion eventually won 5:2 (with Kupatadze scored two decisive goals).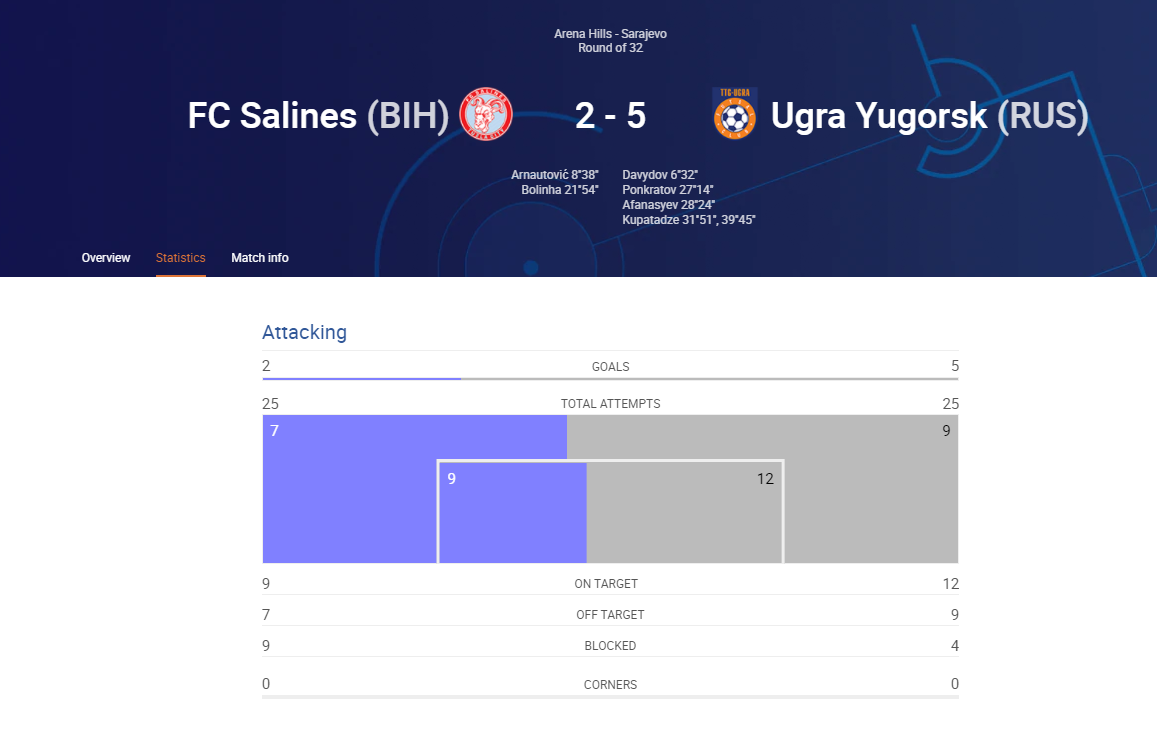 Berettyóújfalu defeated Omonia in Nicosia with 2:0 and progressed into the next round.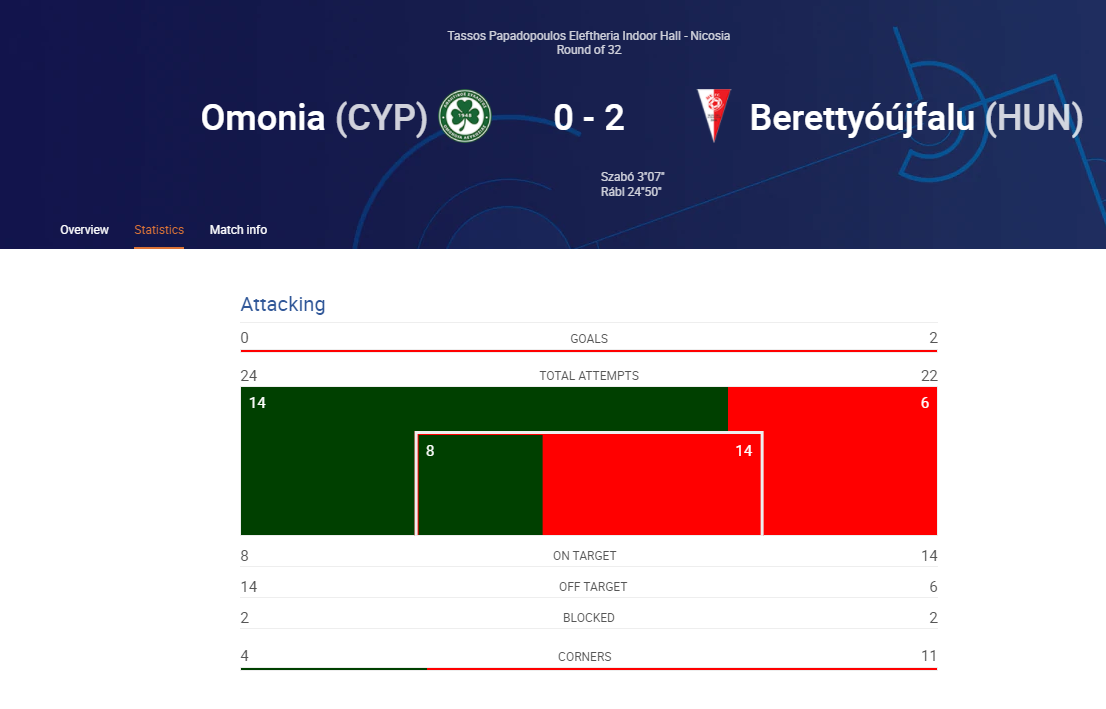 Find all Round 32 results on UEFA.com.
Reports from previous matches you can find on FutsalFeed.com news section.