The match between France champion ACCS Asnières-Sur-Seine and Italian champion Italservice Pesaro was announced as the most exciting match of Round of 32 of the Futsal Champions League.
The match proved expectations by all means.
ACCS eventually won after 1:1 in regular time, 2:2 after extra time, and 8:7 after the penalties.
After goalless first 19 minutes, Cristian Borruto scored Pesaro's goal in the last minute of the first half. After the end of the first half scorer, Borruto (Pesaro) and ACCS's Bruno Coelho got red cards and were suspended for the rest of the match.
At the 24th minute, Abdessamad Mohammed hit the post from the penalty, but the same player managed to score in 37th and equalize the result.
The match went into overtime. At the beginning of the second half, Mohammed scored his second goal on Ortiz's assist, but Marcelo equalized one minute later.
The match went to penalties.
ACCS scored 8 out of 9 penalties, and Pesaro scored 7 out of 9 and France champion progressed to the next round as the 16th participant.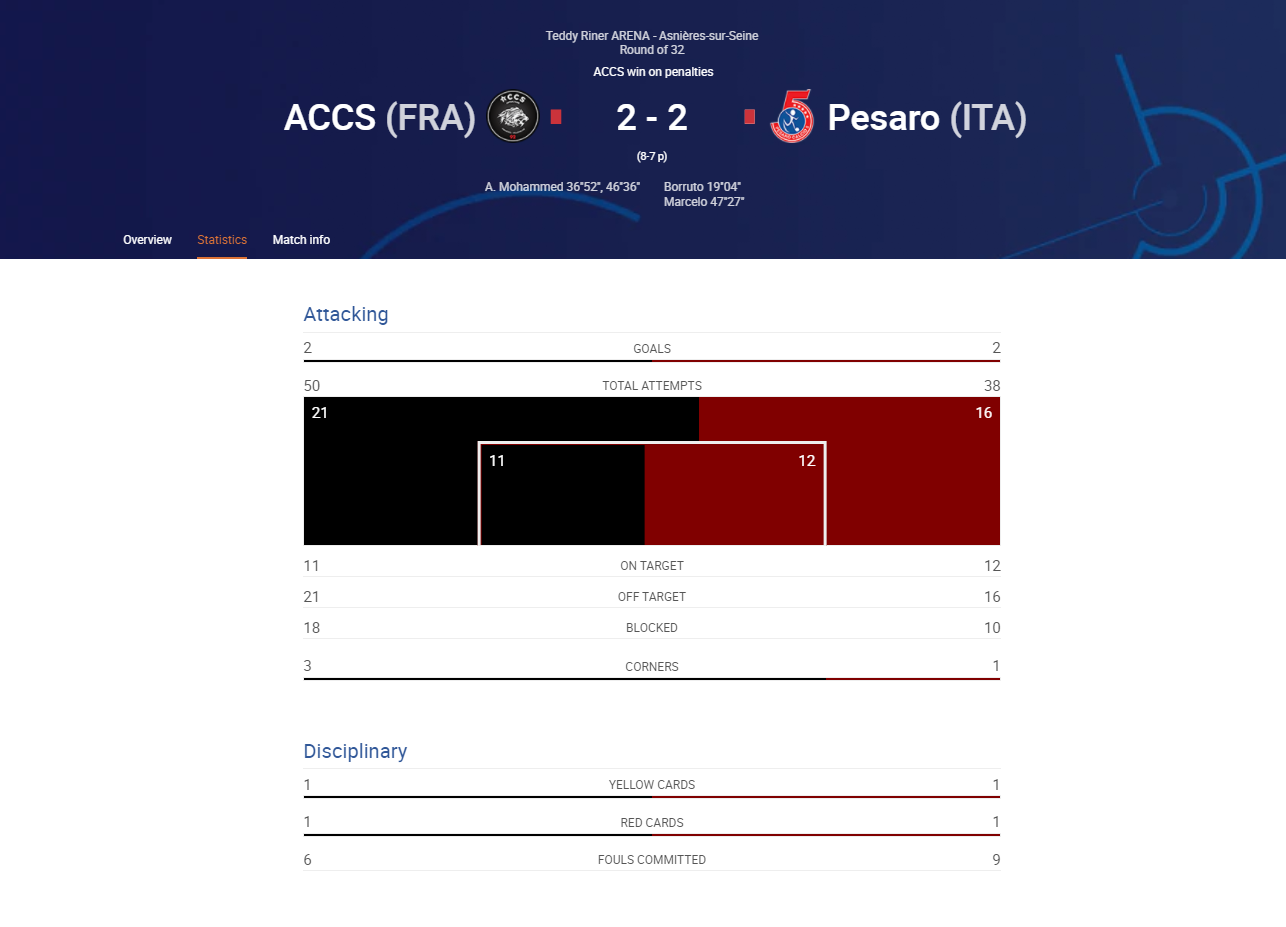 Find all Round 32 results on UEFA.com.
Reports from previous matches you can find on FutsalFeed.com news section.