All favorites won their matches of the 18th round of the Spanish LNFS. After Levante defeated Osasuna Magna Xota on Friday, Palma Futsal, Jimbee Cartagena, and Barça were victorious on Saturday's matches.
Palma defeated BeSoccer CD UMA Antequera 4:3. Marlon scored an opener in 2', and in the last two minutes of the first half, teams scored four goals. Nunes (19') and Campos (20') for Palma, and Óscar (19') and Joaki (20') for Antequera. Guest's player Vargas scored an own goal in 32', and Joaki realized a penalty in the same minute for the end result.
Jimbee Cartagena defeated Burela with 7:4. Solano (12', 36') and Waltinho (30', 30') scored two goals, and Bebe (7'), Marinović (24') and Avellino (34') one. Diz (7'), Renato (29'), Miguez (31') and Hiasson (38') scored for Burela.
Esquerdinha (12') and Marceino (28', 40') led Barça to 3:1 victory against Peñíscola (Bruno Gomes, 34').
Palma Futsal is still a league leader with Levante (one game less) and Cartagena (two games less) behind their backs. Barça jumped to fourth place with one point more and three games more than the fifth Inter Movistar.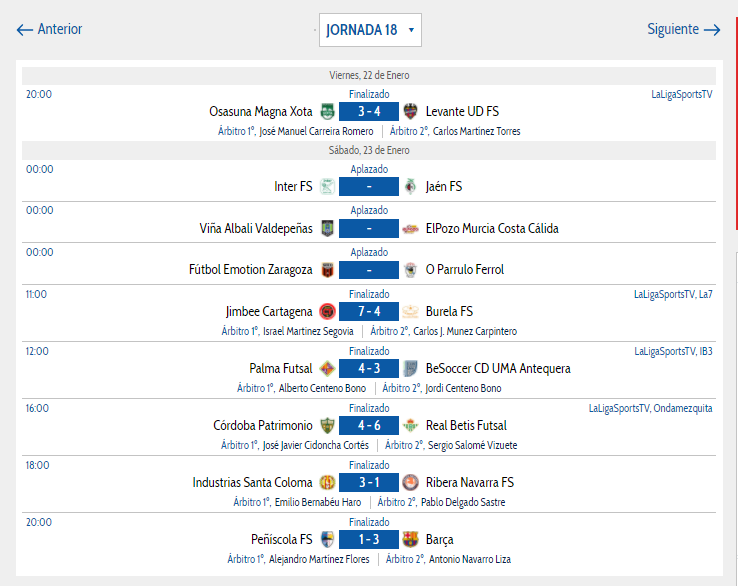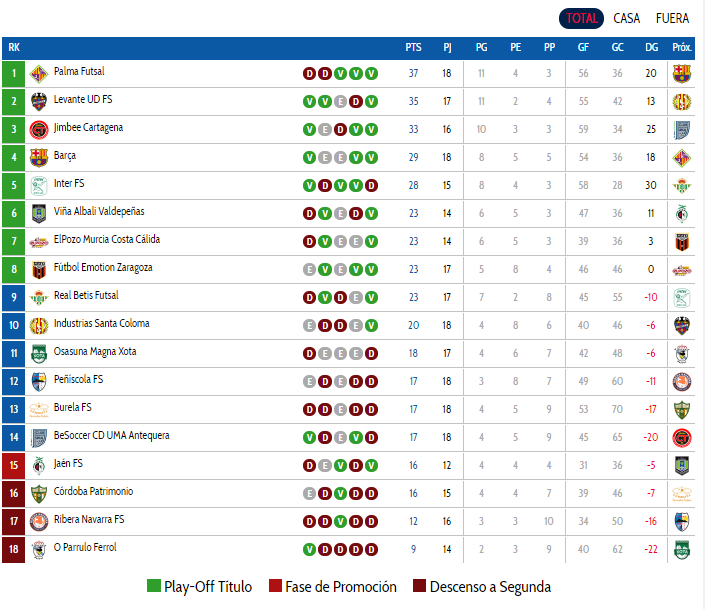 Help us to continue to develop FutsalFeed with new features, and more ORIGINAL articles. You can DONATE HERE. Thank you! #FutsalVoice