In the 19th round of Liga Placard, Sporting and Benfica secured another convincing victory.
Sporting crushed Braga with 9:0 (the same teams played in the football League cup, and Sporting won 1:0). In the futsal match, Mamadú Ture scored two, and seven more players scored one goal (Pauleta was the best assistant with three assists).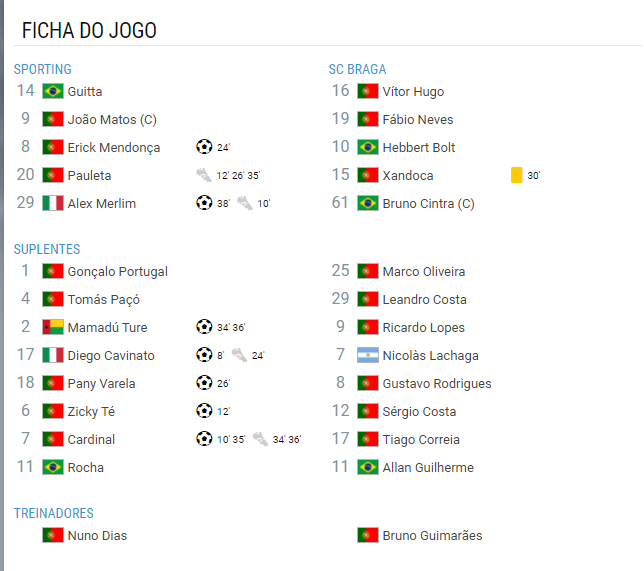 Benfica has slight more problems against CR Candoso who had 1:0 lead in Lisabon (Miranda 8'). However, Ivan Chishkala (17', 23'), Tiago Brito (10'), Jacaré (11'), Fits (24') and Miguel (34') secured Benfica's 6:2 victory.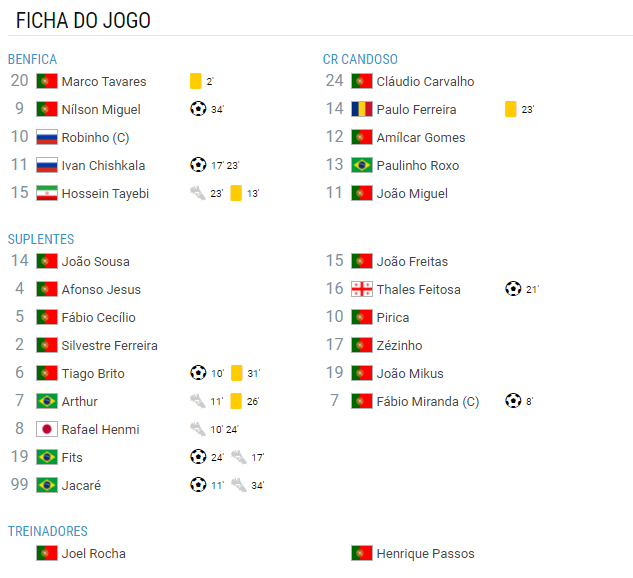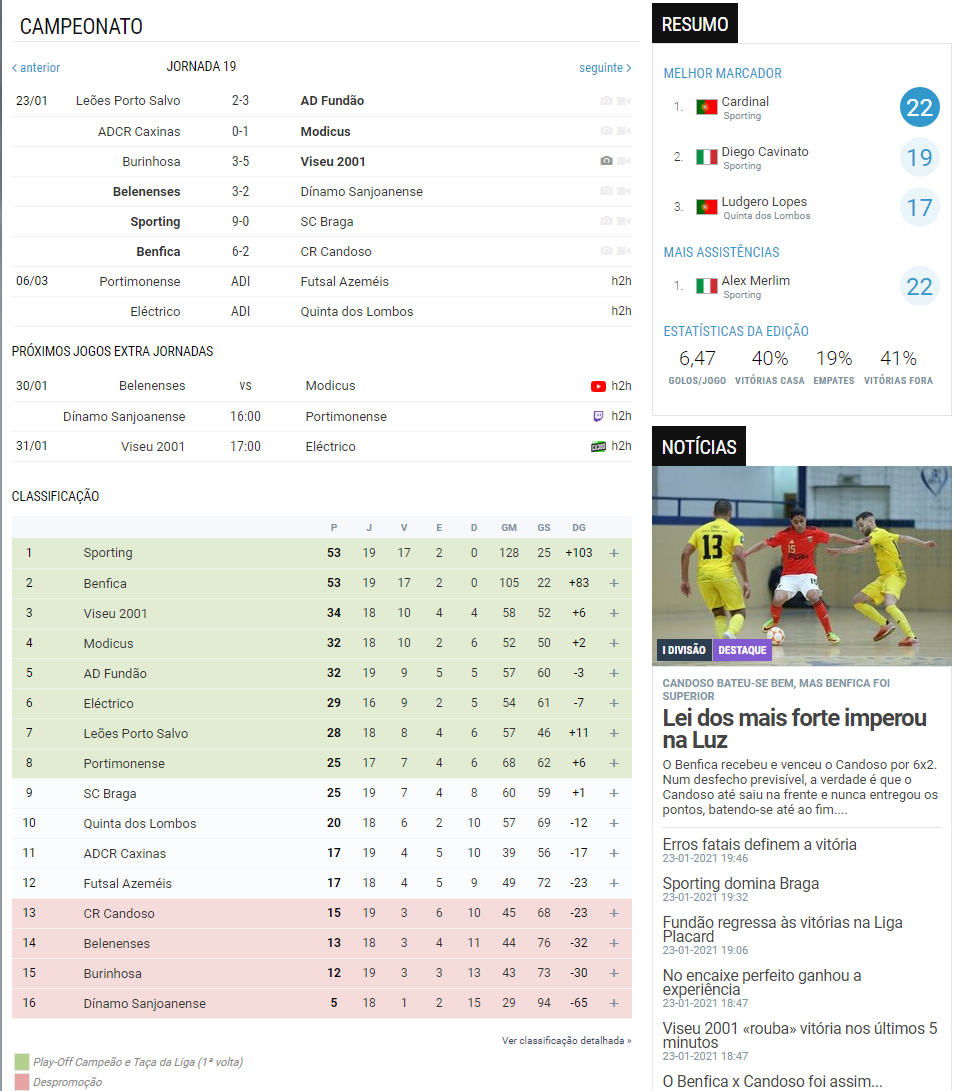 Help us to continue to develop FutsalFeed with new features, and more ORIGINAL articles. You can DONATE HERE. Thank you! #FutsalVoice