Armenia and France played a great match in Armenian's capital Yerevan. After Melkonyan scored twice (7' and 15') and Mashumyan once (14'), Armenia had a 3:0 lead. However, Lutin scored in 16' for 3:1 for the hosts at half-time, and N'Gala and Ramirez managed to equalize in the second period. Twenty seconds after Ramirez's goal, Aslanian scored for another Armenian lead (4:3), but N'Gala's second goal got France an important point.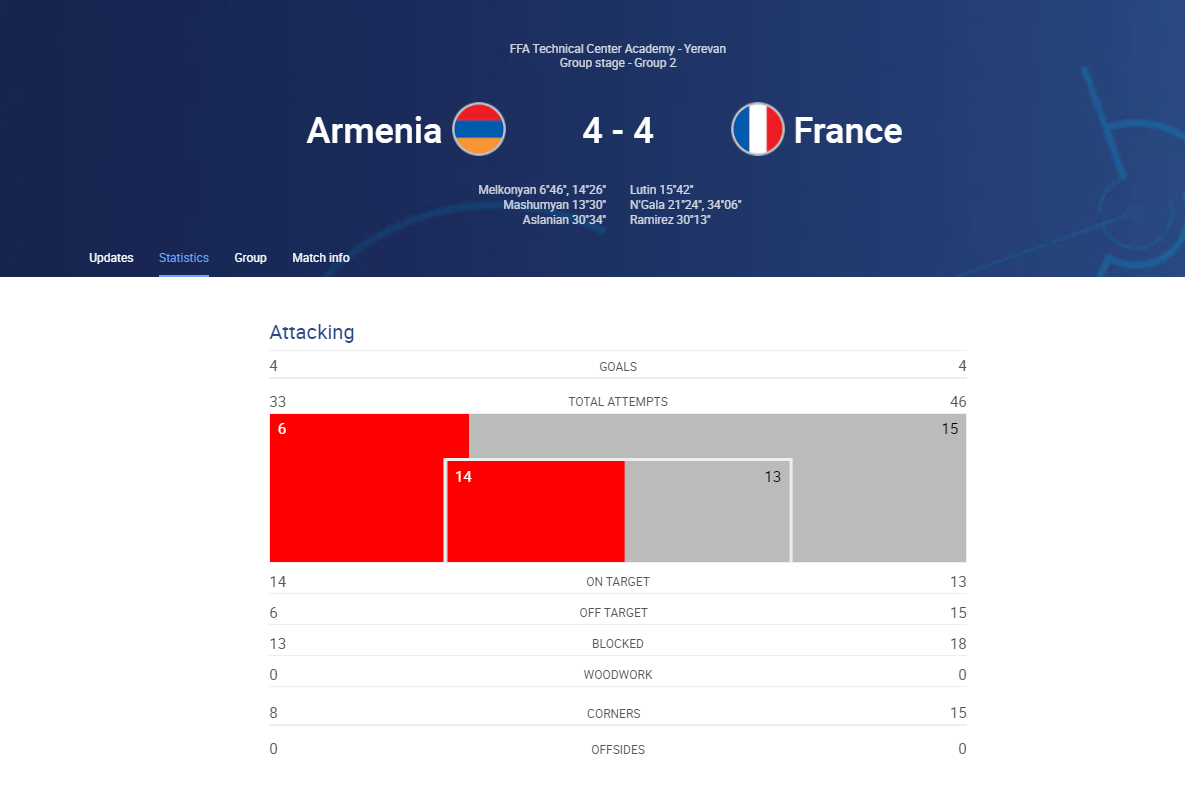 After two rounds, Russia leads the group with a maximum of 6 points, France is second with two draws, and Georgia and Armenia have 1 point.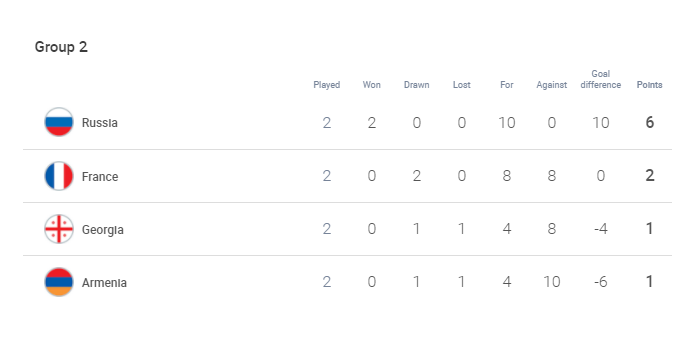 Hungary shocked Belarus at the home parquet in Budapest (2:1). Rábl scored an opener in 5' and Silivonchik equalized in 27'. Pál scored for the hosts in 30' for important three points for the Hungarians.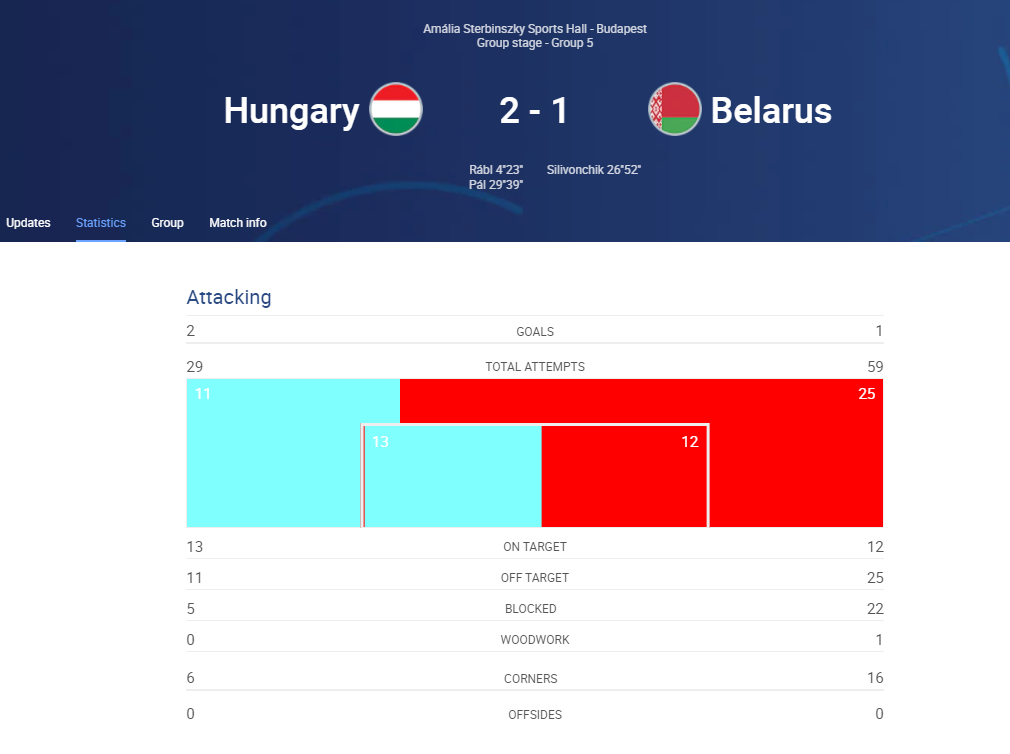 After a shocking draw (2:2) between Portugal and Poland a few days ago in Portugal, European champions redeemed themselves against the same opponent, this time in Poland's Lodz. After the first half, Portugal had a 2:0 lead after Cardinal's (15') and André Coelho's (20') goals. Three minutes before the end, Cardinal scored his second goal for the final result Poland - Portugal 0:3.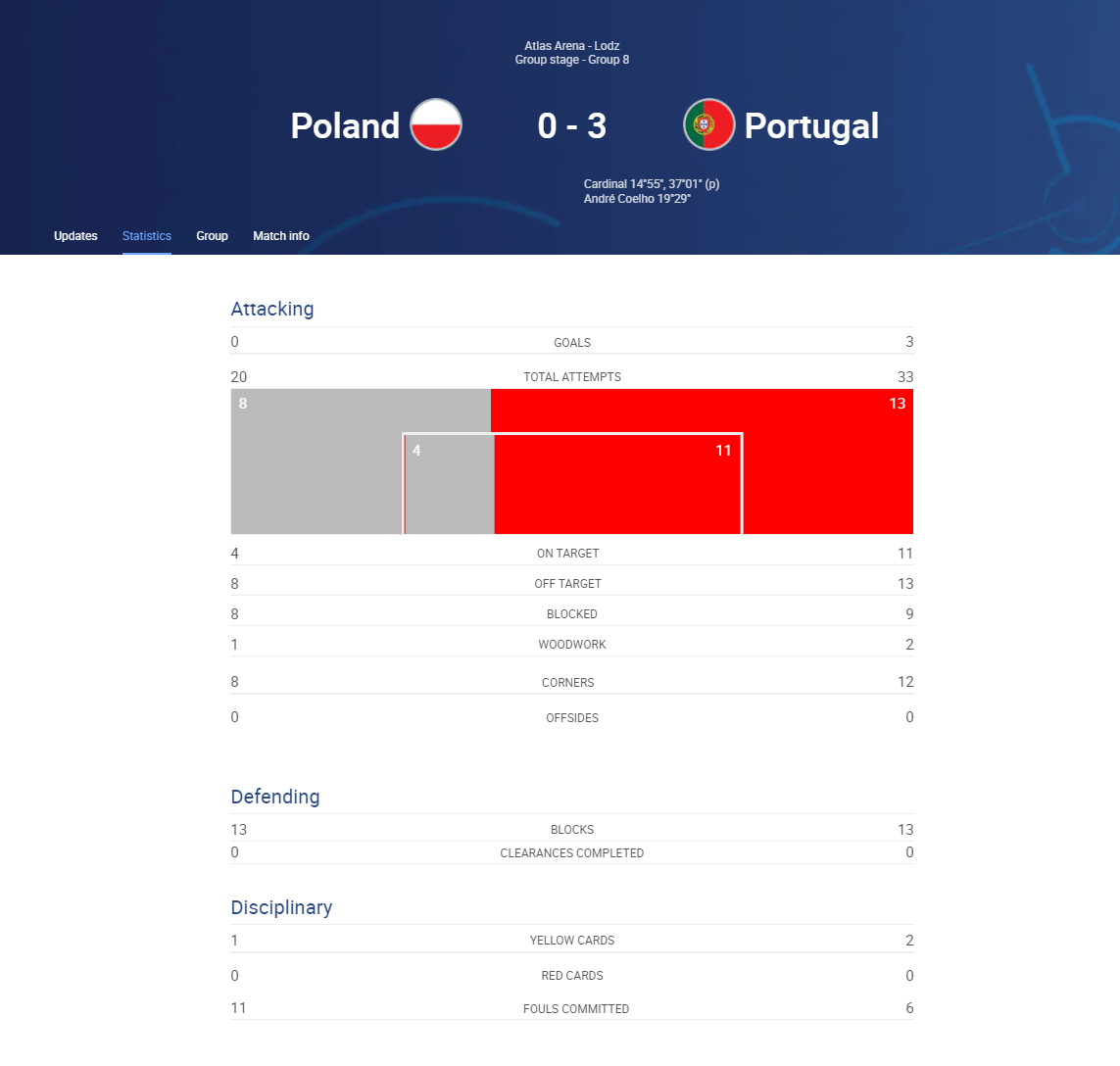 Two more matches are on the schedule for today: