The third round (1/8 final) of UEFA Futsal Champions League - the Round of 16 - starts on Thursday (18 February) with Aktobe vs. Dobovec match in Almaty (Kazakhstan). The game was set to 11:00 CET.
>> Personal cards of all Champions League round of 16 participants
As always, the newsroom of FutsalFeed has prepared an introduction for the mentioned clash. Futsal Club Dobovec's head coach, Kujtim Morina, gave statements following tomorrow's match:
"Our preparations for the match against Aktobe started right after our victory against Luxol in Malta. After we achieved excellent results in the Uefa Champions Futsal League last two years where we were close to the Final four tournament; this year, we have a great desire to reach the final tournament of the best eight teams in Europe! Following that goal, we have tried to raise our players' physical strength through training and matches of the Slovenian Championship. Our team showed complete dominance through the Slovenian championship, where we achieved 17 victories in 17 matches", said Morina and continued:
"Both players and professional staff are trying to have the maximum concentration for the domestic championship to better prepare for European matches.
In the last two weeks, we tried to refresh the players from the numerous matches since lots of our players played for their national teams We also practiced some new things for the upcoming game, which is extremely important. I am happy to have all players available. They really showed great desire and motivation last week".
Last year Dobovec was close to qualifying for the Final Four tournament.
What is your comment on this year's opponent?
"We are aware that there is no weak opponent at this stage of the competition! We wanted to draw Aktobe, but still, we are aware that this is a very quality team that plays in the Champions League almost every year. We also know that the Kazakh team is made up of experienced Brazilian players like Dea, who played top futsal. Except for the Brazilians, there are also Ukrainian national team players supported by quality home players, led by the Belarusian coach".
"We respect the Aktobe team, but I also believe in the quality of our team, and we will do everything in our power to achieve the result and qualify for the final tournament, which would be a tremendous and deserved reward for this generation of players in our club and the staff of a club that puts in a lot of effort".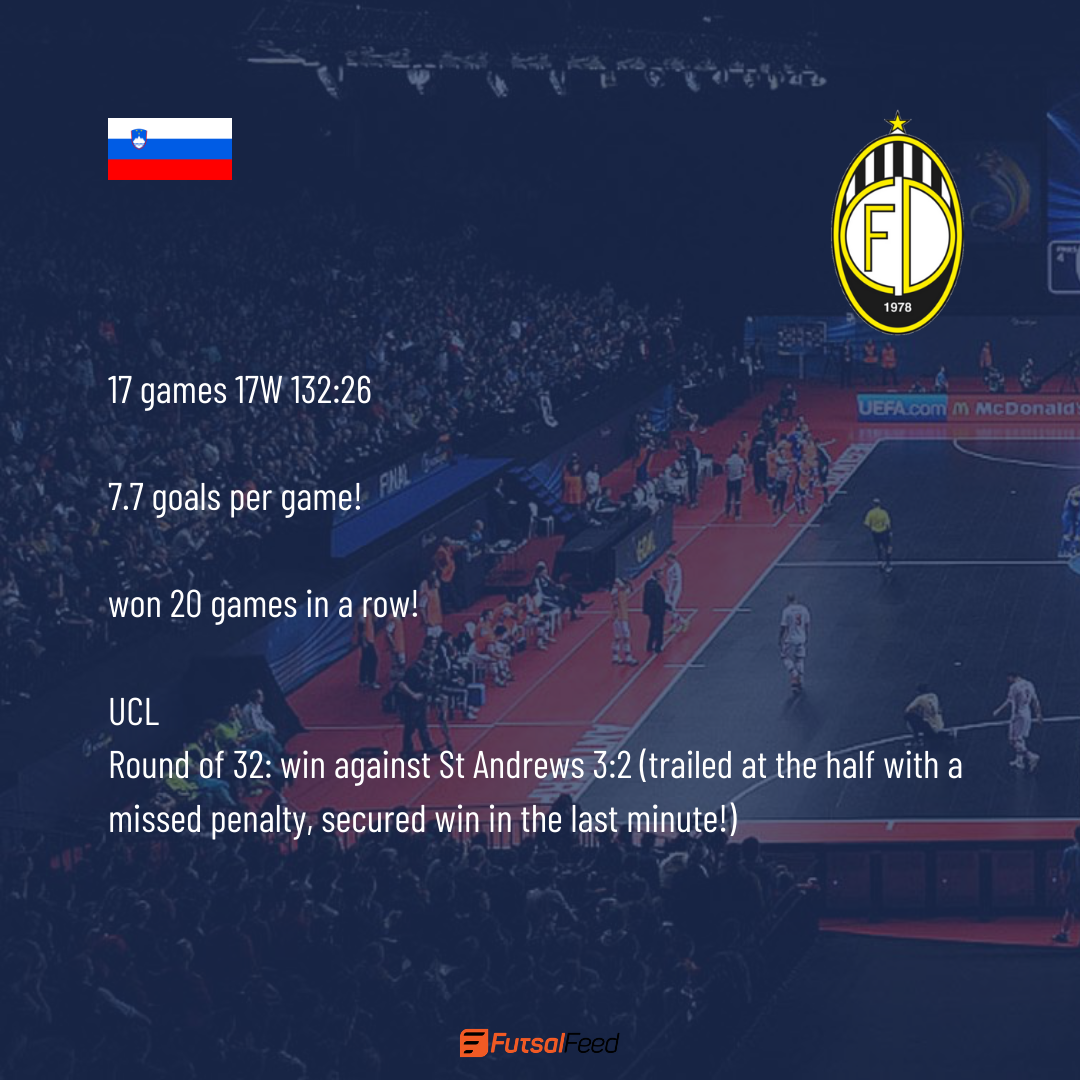 Unfortunately, we have not received the statement from Aktobe, nor did we have found it on their websites or social networks.
As we know, Aktobe Futsal lost the last game in the Kazakh championship against Nur-Sultan 5:2, probably already in their heads preparing for the match against Futsal Club Dobovec.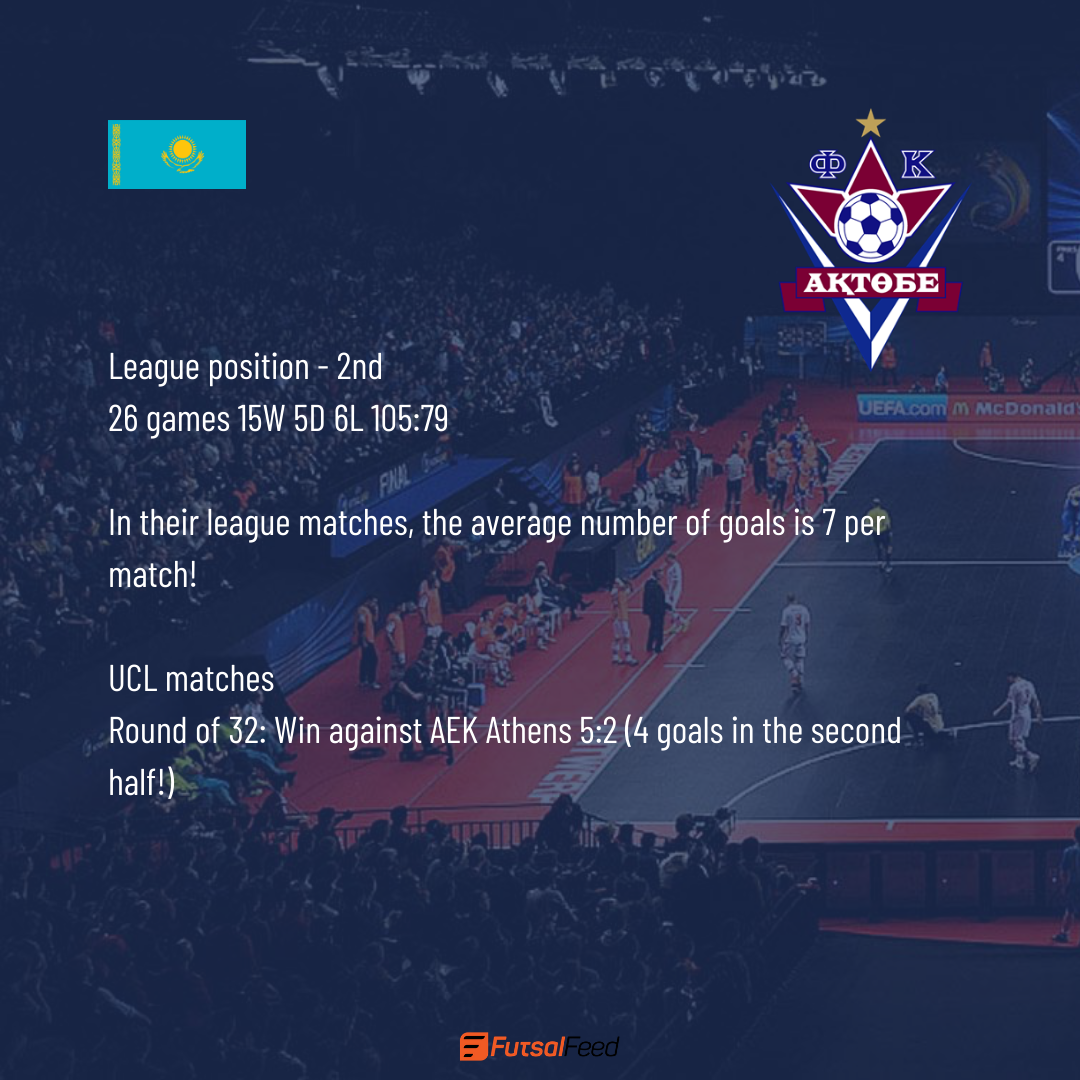 What the team from Kazakhstan has prepared for us, we have to wait and check tomorrow!
Let's enjoy another spectacle on the futsal parquets across Europe!