A three-way battle between Levante, Cartagena, and Palma Futsal for the top of the Spanish LNFS continues. In the Sunday fixture of Round 21, bottom last O Parrulo Ferrol welcomed Levante who recorded an important away win.
O Parrulo Ferrol 1-4 Levante UD
Levante's number 10, Rivillos put the visiting team in front with a goal in the 7th minute. This was followed soon by another goal, an effort by Rubi Lemos, to extend Levante's lead.
In the second half, Levante's Pedro Toro further extended Levante's lead before Diego Núñez softened the blow a bit for O Parrulo Ferrol. However, Rivillos only confirmed Levante's victory with his second goal in the dying minutes of the match.
Highlights:
Peñíscola FS 1-3 Jimbee Cartagena
Jimbee Cartagena also recorded an important away win against Peñíscola earlier in the weekend. Bebe put Cartagena in front by the middle of the first half, which was also the only goal of the first 20 minutes.
Bruno Gomes equalized at the start of the second half for Peñíscola, but that immediately followed by two of Cartagena's goals, efforts by Lucão and Mellado to seal the victory for Cartagena and keep close tabs on Levante in front.
Ribera Navarra FS 2-5 Palma Futsal
The third club in the race for the top of the division, Palma Futsal, was also successful on its away mission against Ribera Navarra. Things started very well for the home team, as Lemine scored in the first minute of the match. Palma's Higor equalized a few minutes later, but David put Ribera Navarra in front once again by the middle of the half.
In the second half - it was all Palma Futsal. Four goals scored by Tomaz, Raul Campos and two goals in the closing minutes by Lolo sealed the victory for Palma Futsal!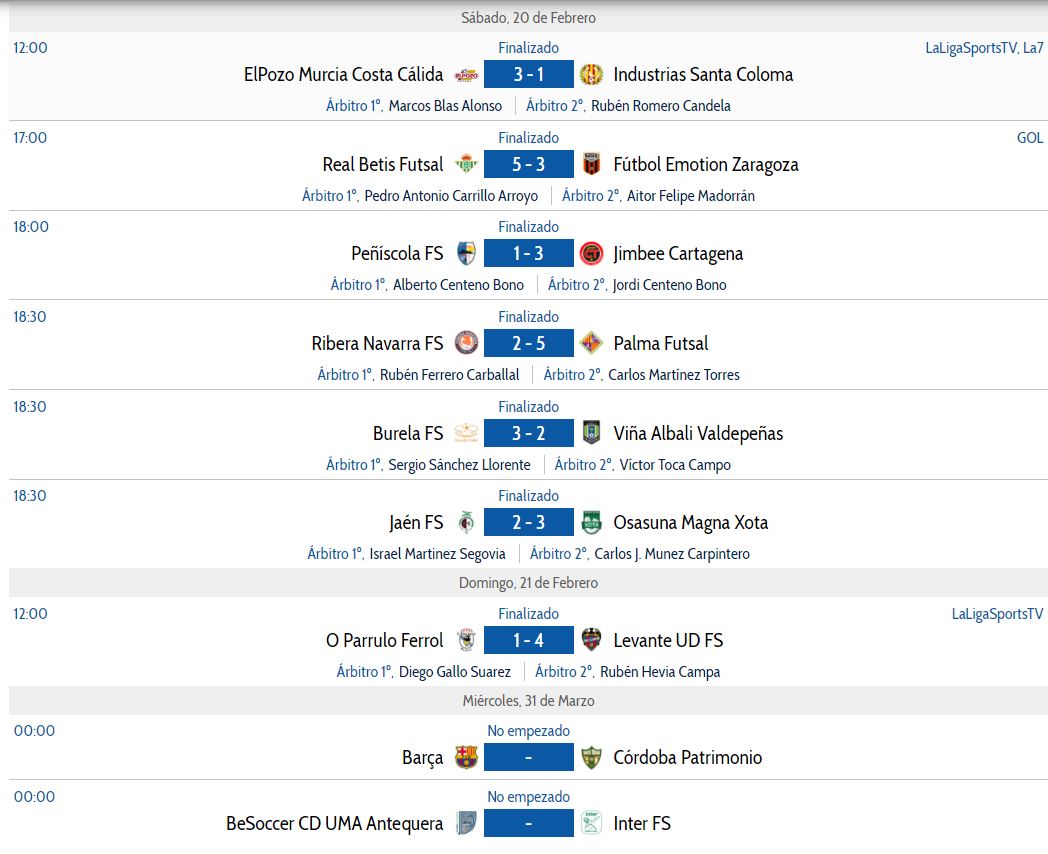 With these victories, Levante retains the top of the LNFS with two points ahead of Cartagena. They are closely followed by Palma Futsal as all three teams have played an equal number of matches. In four days' time, Cartagena will host Palma Futsal in the next round of the championship.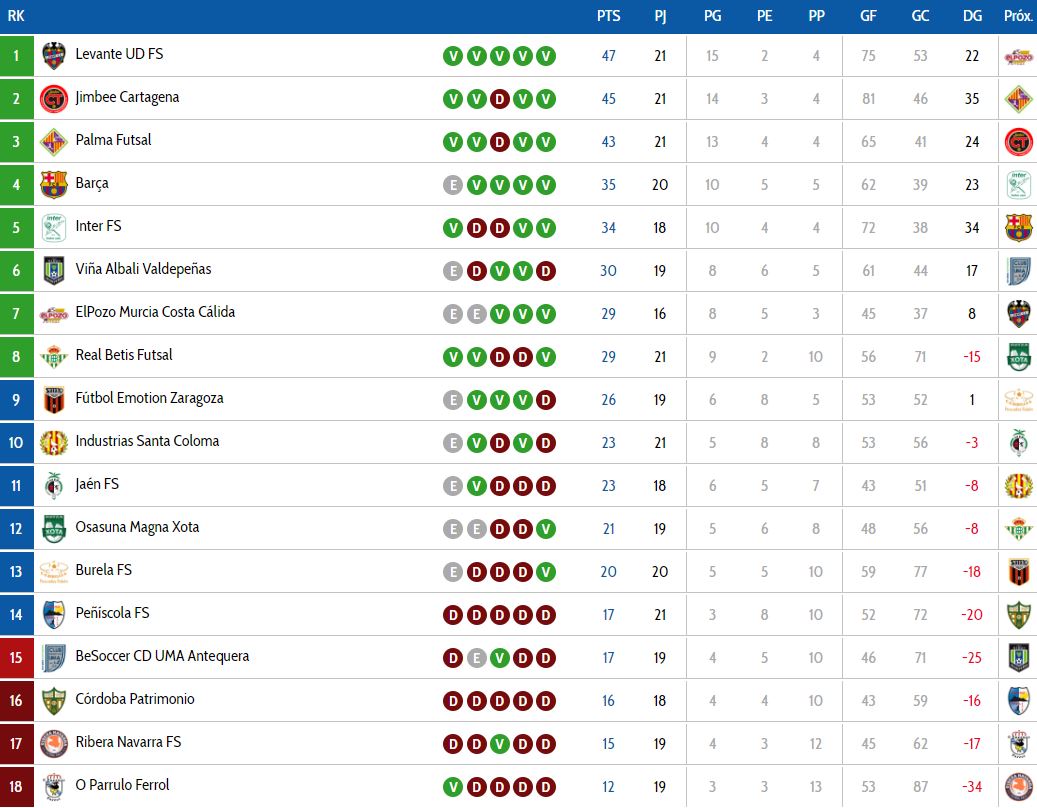 LNFS' Round 21 best goals, plays, and saves: