After a fast-paced and transitional 2020 season, Argentine futsal is ready to get back in full rhythm! The 2021 Super Cup starts today and it will be played from 24 to 28 February.
The draw for the men's and women's futsal Super Cup has been set and each includes 8 teams. All duels will be played in one match, with a penalty shoot-out if a match ends in a draw.
Draw and Brackets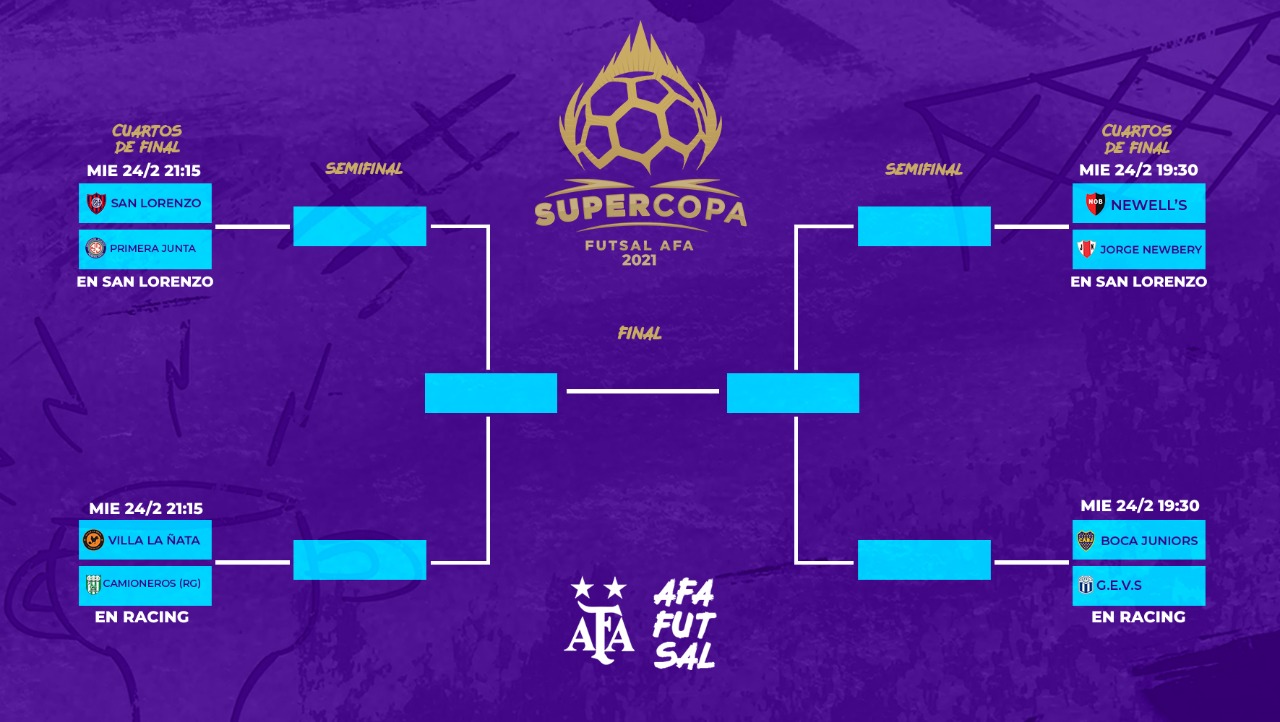 Boca Juniors, the current champions, will take the court first against GEVS (Club Gimnasia y Esgrima de Velez Sarsfield) who participate in Primera C. Their match is on schedule at 19:30 local time. At the same time, newly promoted Newell's Old Boys will face Jorge Newberry, Primera B representatives.
Later today, at 21:00 local time, the league finalists San Lorenzo will face Primera Junta from Primera D who have defeated Estrada de Almagro a few days ago to receive this honor. Alongside this match, Villa la Ñata will face off against Camioneros de Río Grande, representatives of league Interior.
... y la quinta edición de la Supercopa masculina también tuvo su video promocional.

🏆Aquí están los equipos del torneo que tendrá representantes de las cuatro categorías y al mejor clasificado del interior en la última edición de la @LNFArgentina.#VivimosFutsalAFA pic.twitter.com/6OKME790W3

— AFA (@afa) February 24, 2021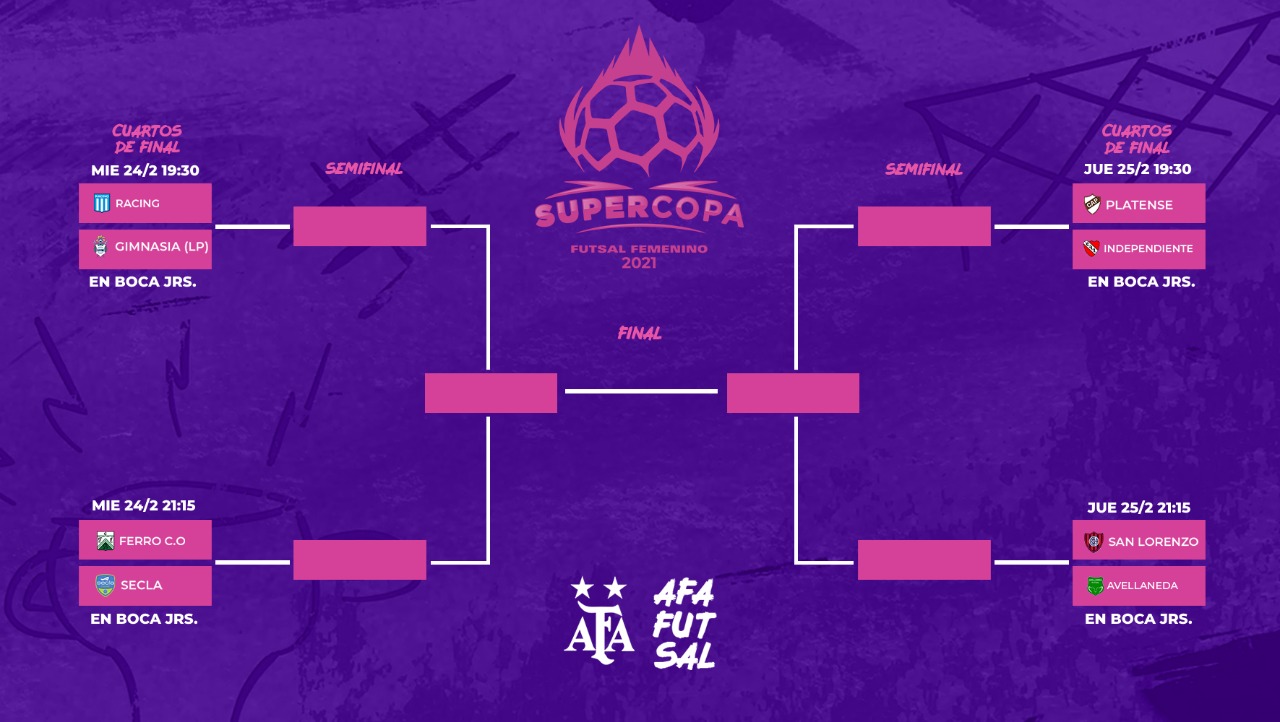 Parallel with the Men's Super Cup, Argentine futsal ladies will also take the court at another venue. Racing will face Gimnasia (LP) today at 19:30 local time. At the end of that match, at 21:15 local time, Ferro will face SECLA.
The Women's Super Cup will continue on Thursday at 19:30 local time when Platense will face Independiente, and at 21:15 local time, San Lorenzo will face Avellaneda. On Saturday they will play the semifinals and on Sunday the final. All matches will be played out on the Boca Juniors court.
Broadcast
All matches will be broadcasted live via MyCujoo with a 1$ fee for each match!