Kazakhstan's national team opened series of Euro 2022 qualifying matches with a convincing 5:2 win against Belarus in Nur-Sultan. After this match, Kazakhstan leads the Group table with six points from two matches and Belarus has three points after three games.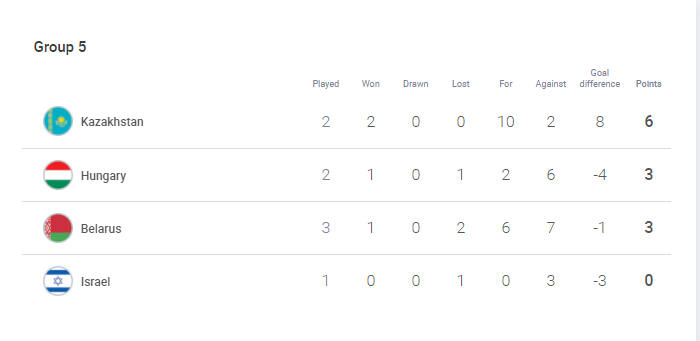 Kazakhstan had a 3:0 lead after the first-half, after Yesenamanov, Orazov and Leo's goals. All four goals in the second part were scored in the first 10 minutes of the second period. Yesenamanov and Tursagulov scored for Kazakhstan and Krikun and Rabyko scored for Belarus.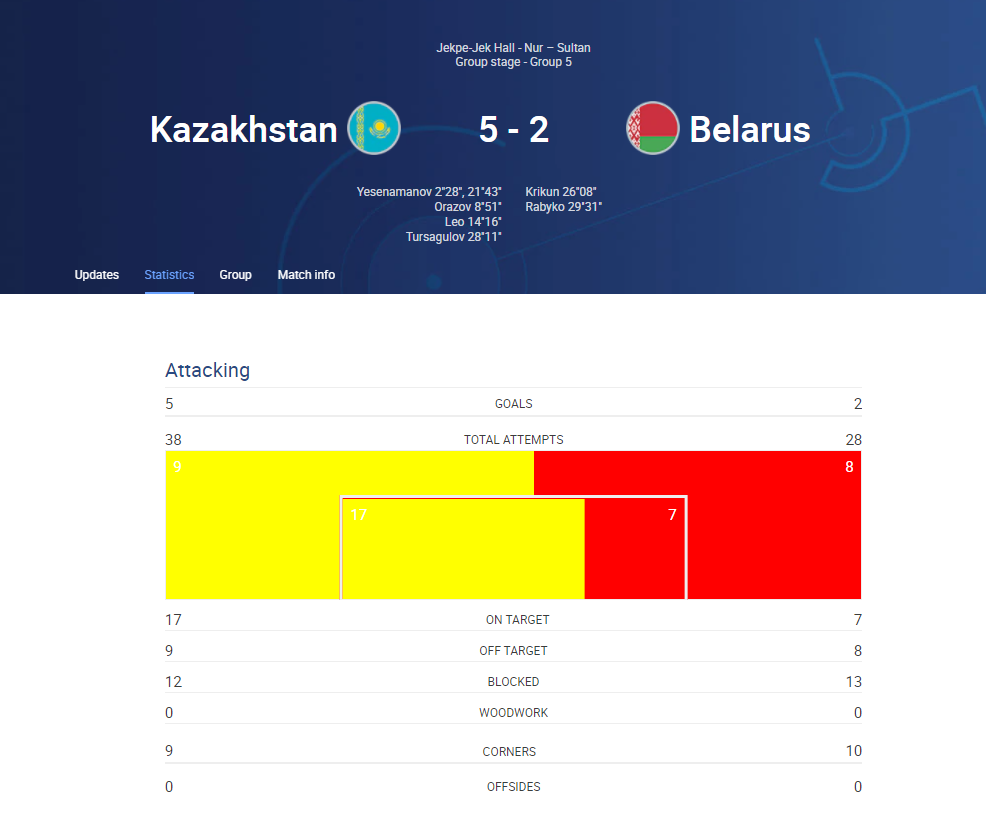 Three matches are scheduled for tomorrow, and Belarus and Kazakhstan will play the second match on 8 March in Minsk.