Croatia and Ukraine played a great and tight match in Osijek, Croatia. Hosts eventually won 3:2, even though Ukraina had a 2:1 lead until the 35' minute of the game. Matošević scored for Croatia in the 2' minute and hosts played well until 9' when Pediash scored an equalizer from the shoot from the distance. In 19', Malyshko scored the second for Ukraine and the guest had a 2:1 lead at halftime.
In the second period, we watched a really tight and interesting match. Both teams had an opportunity to score but there were no goals until 35' when Jelovčić scored with a left foot. Three minutes later (38') Jelovčić assisted Perić who scored for a big Croatian victory.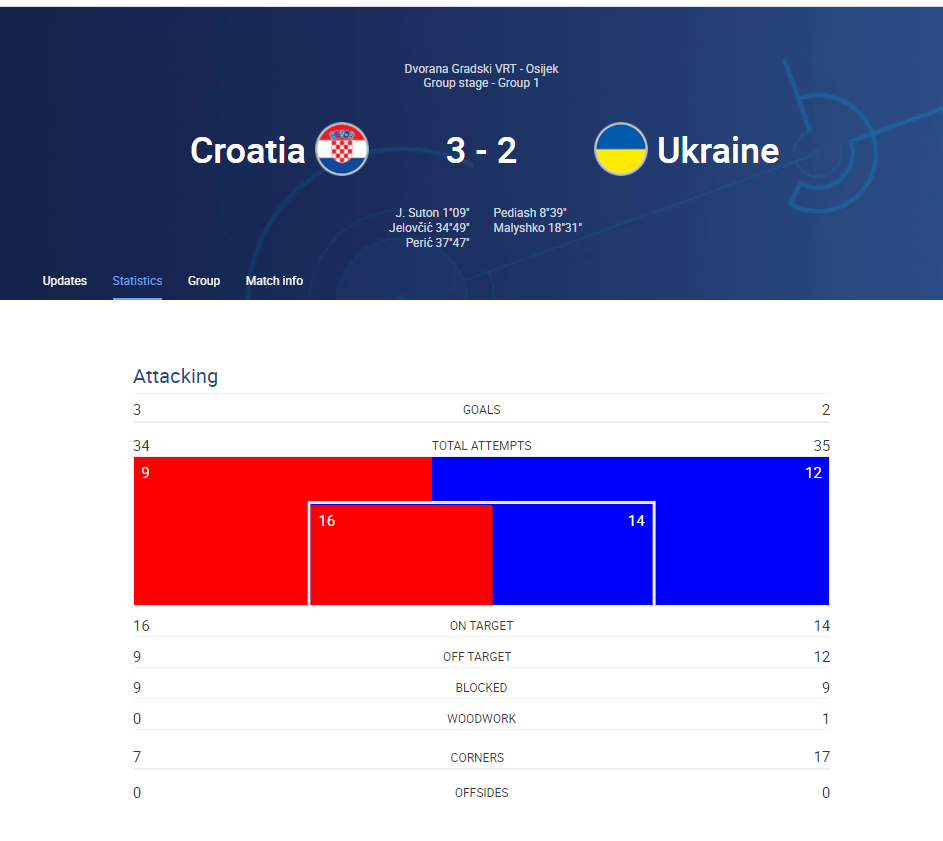 In the second group match, Denmark defeated Albania in Tirana 3:1. Jorgensen scored in 14', and Albania equalized in 20' after Rasmussen's own goal. Denmark secured a victory in the second period after Veis scored in 28', and Flack in 39'.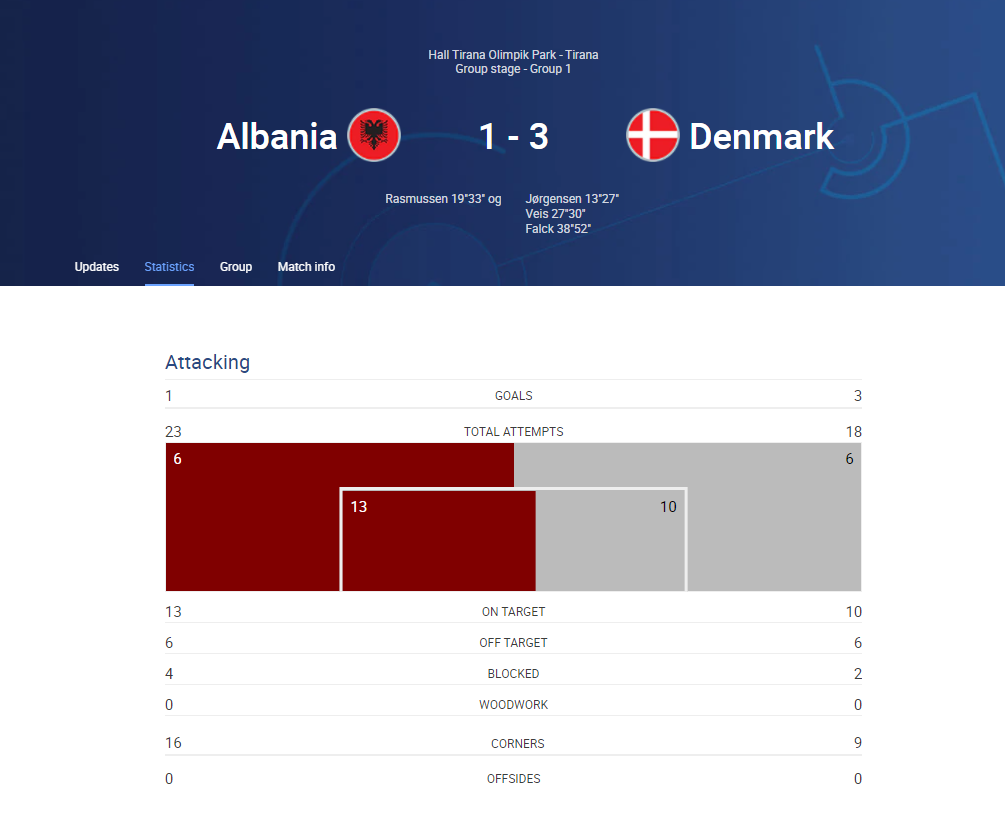 After three matches in Group 1, Croatia tops the table with a maximum of nine points.

The away matches will be played on 4 March in Tirana (Denmark vs Albania) and 7 March in Zaporizhia (Ukraine vs Croatia).