Montenegro defeated Belgium 4:3 at home parquet in Podgorica and secured their first victory in Group 7! Ilija Mugoša scored an opener in 5' and Adnane equalized in 13. Mugoša scored his second at the beginning of the second half and Vidaković scored the third for Montenegro in 25'. In the same minute, Dillien reduced the host's lead but Vidaković scored his second in 33' for Montenegro's 4:2 lead. The final score was put 18 seconds before the end after Ghislandi's goal.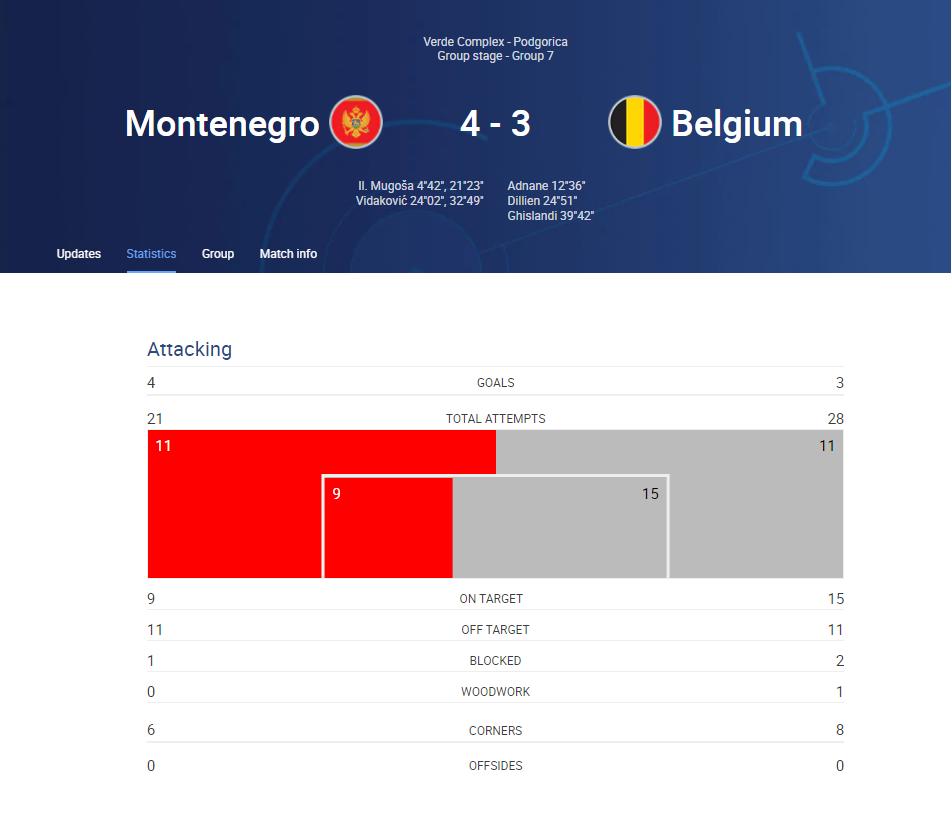 Montenegro is returning to parquet on 8 March in Finland (Fins will tomorrow host Italy) and Belgium is travelling to Italy on 9 March.
Bosnia and Herzegovina is still 100 per cent after a great match in Bucuresti. B&H had a 2:0 lead at halftime, Romania managed to equalize 5 minutes before the end, but guests got their third victory in 39'!
Bosnia and Herzegovina had a 2:0 lead at halftime after two of Radmilović's goals. Paulo Ferreira scored Romania's first in 25' and Matei managed to equalize in 36'. However, Bosnia and Herzegovina secured their third victory with Srđan Ivanković's goal 80 seconds before the end!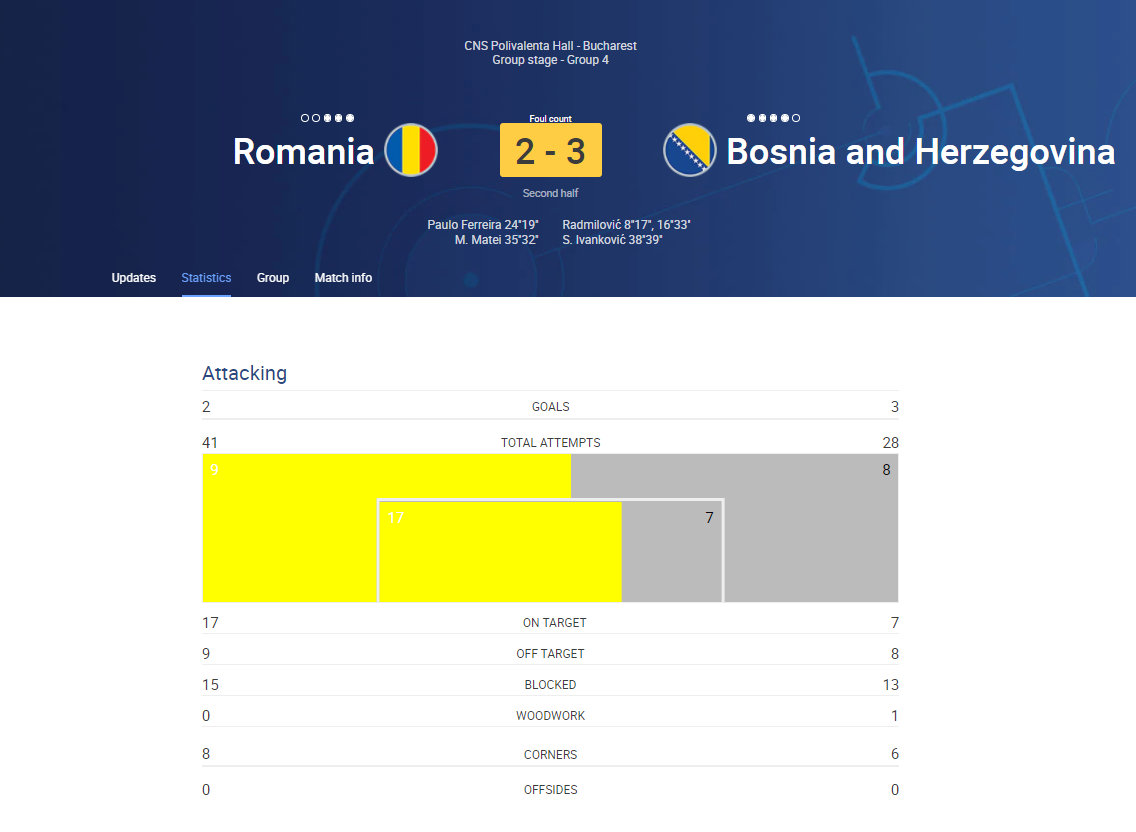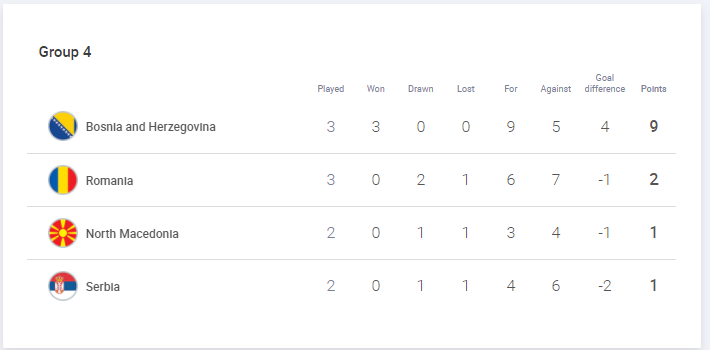 (Foto: Futsal Week)