In the first match of the day in the EURO 2022 qualifiers Group stage, Poland comfortably beat Norway 0-3, with two goals from Michal Marek and one from Sebastian Grubalski. Before the game, Poland was the clear favorite over Norway, and they proved their status with a comfortable win and 64 goal attempts against Norway's 13.
Poland dominated the early game and scored the opener after 11 minutes with it being the only goal of the first half. The dominance continued in the second half and Marek doubled the lead in the 24th minute. Just four minutes later, the same player scored again for the final result.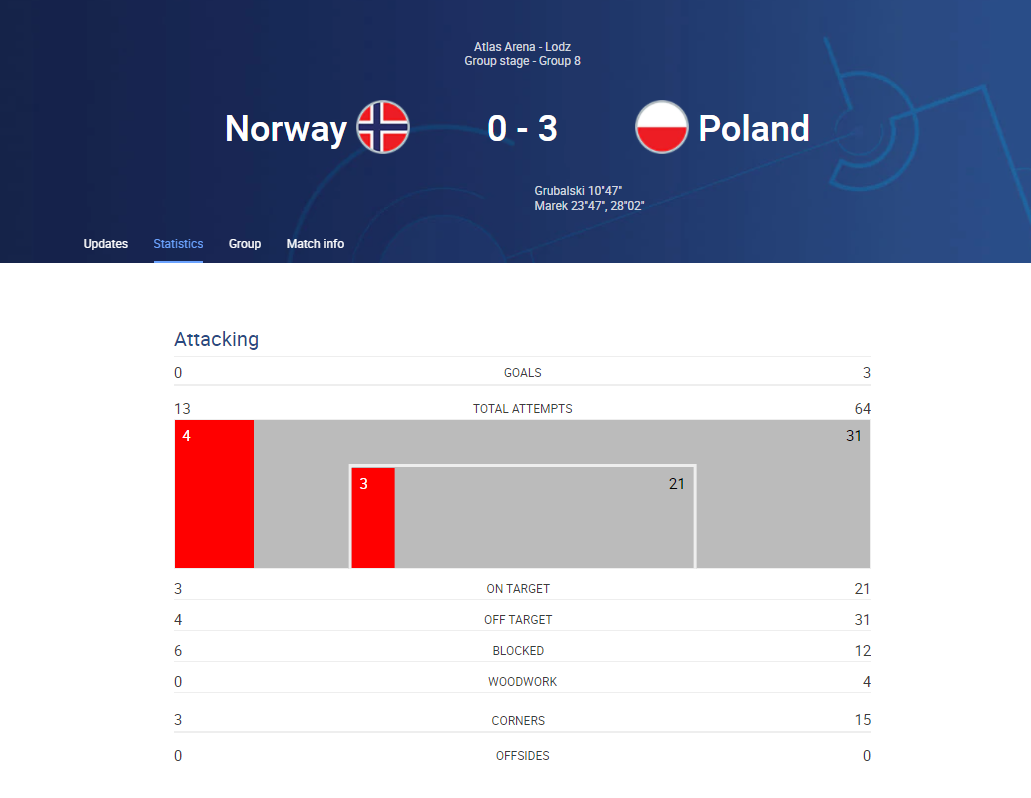 Norway lost their first played game in the qualifiers (the matches against Czechia were canceled and registered 5:0 for Czechia), and they will stay at the bottom of group 8. Poland remained second behind Portugal. The two teams will clash again on Monday, 8 March.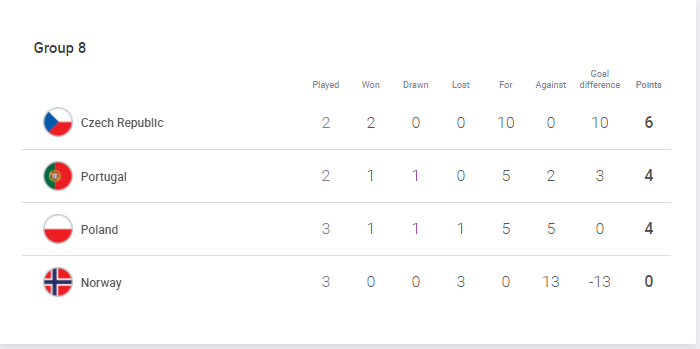 Group 2 brought us the game between two neighbouring countries - Georgia and Armenia. Two teams had one point from two games before the match.
Georgia took all three points from this game after a big 5-0 victory even though they had only 6 shots on target compared to 5 of the guest team.
Four minutes into the game, Georgia was already 2-0 up, and it was their number 19 Elisandro who scored both goals. Elisandro scored again at the beginning of the second half to complete his hattrick.
In the 27th minute, Archil Sebiskveradze made it 4-0 for the home side.
With it all already wrapped up, Sebiskvardze scored two minutes from time to make it 5-0.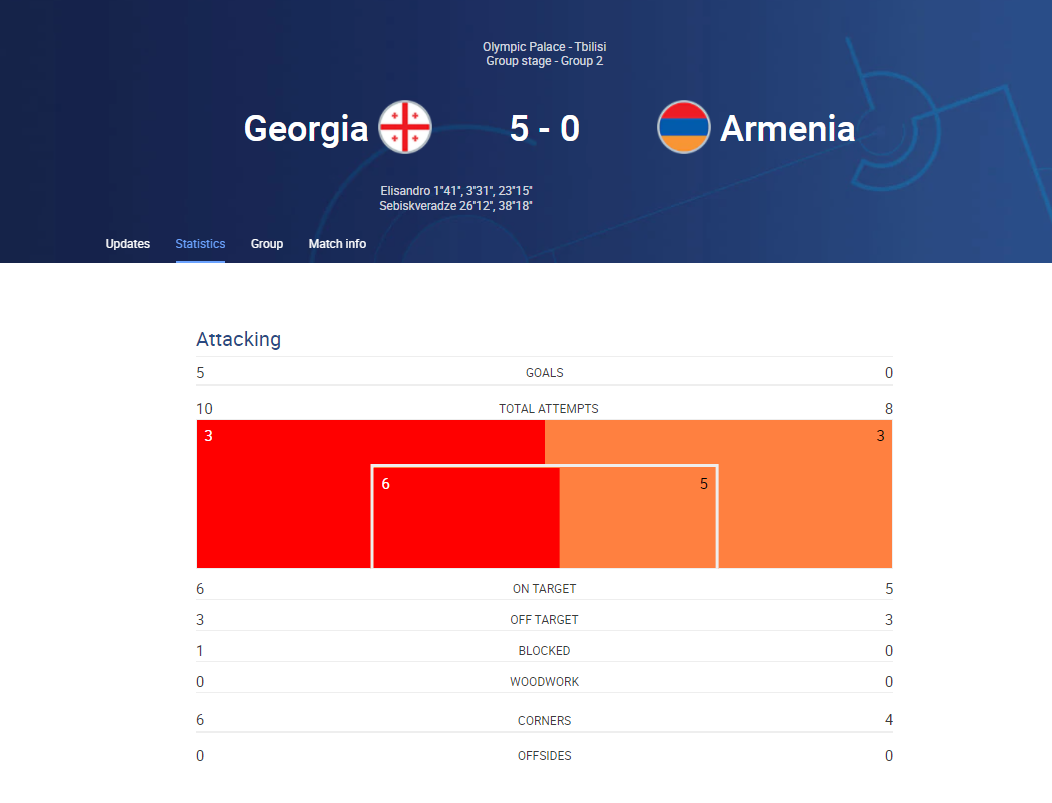 Georgia is now second behind Russia, while Armenia is at the bottom of the group. Five days from now, on 10 March, Armenia will look for revenge.
Russia will take on France later tonight in Paris.