Poland and Czechia draw 3:3 in a crucial game of Group 8 in Euro 2022 Qualifiers. The second (decisive) match between these two teams will be played on 14 April in Poland's Opole.
Poland took an early 0:2 lead in the 7th minute with goals from Tomasz Kriezel and Sebastian Grubalski. Michal Seidler didn't let Poland have an easy game and scored Czechias' first goal in the 10th minute. Tomaš Vnuk leveled the score in the 15th minute. The second half started with a 23rd-minute goal from a Polish player Mikolaj Zastawnik. Just three minutes later, Lukaš Rešetar put a final result (3:3). Czechia was dominant in this game having 47 shots compared to Polands' 28, but they couldn't find their way to the fourth goal.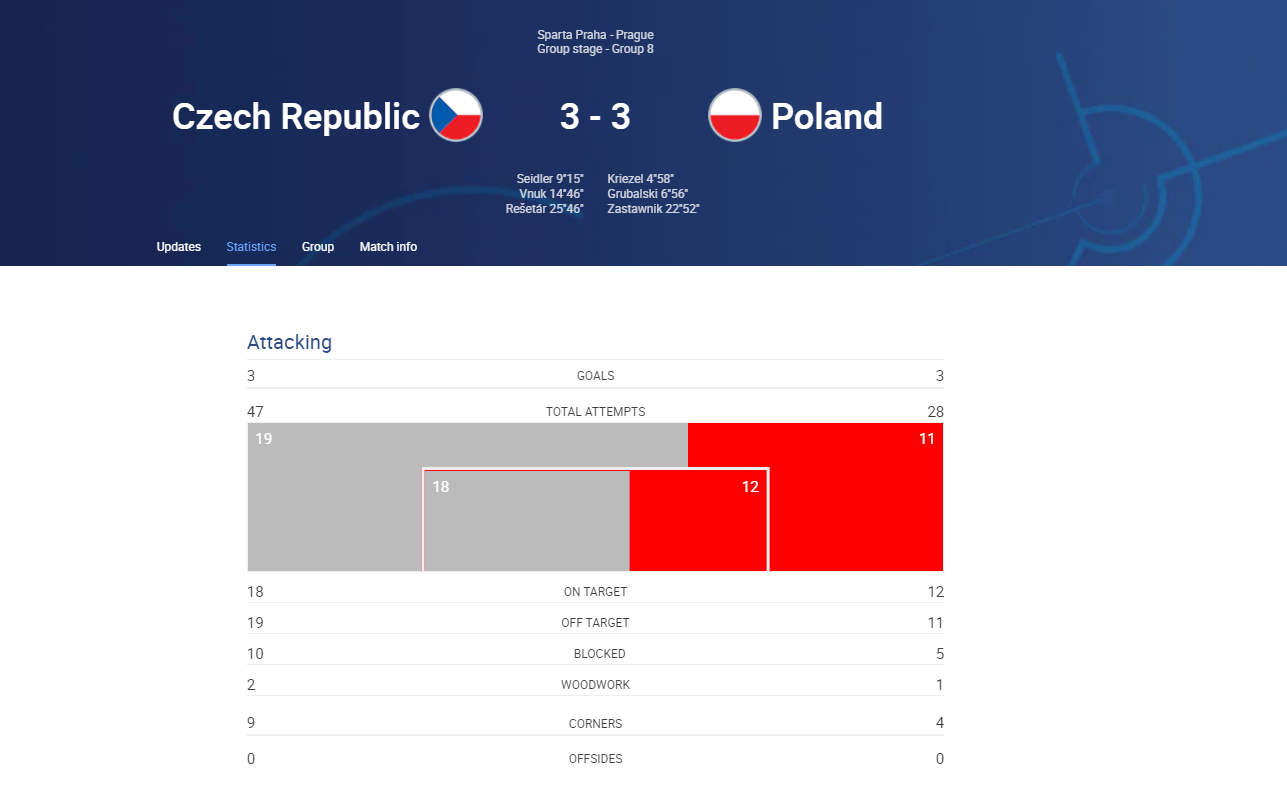 Poland, Portugal, and Czechia now have 8 points and share the top spot in Group 8 while Norway is bottom without any points. Portugal and Norway will play twice in Portugal on the 12th and the 14th of April while the rematch of yesterday's game will be played on the 14th in Opole, Poland. Portugal is expected to qualify while Poland and Czechia will have a tough and interesting match to determine who will go through.