Barcelona defeated Kariat 3:2 in the second semifinal leg and advanced to their second consecutive Futsal Champions League final. The final match will be played on Monday (3 May) at 20:00 CET between the champion from 2019 (Sporting) and the champion of the 2020 (Barça).
Barça's hero was Brazilian pivot Ferrao who scored all three goals in the match.
Teams entered the match with a high tempo, Orazov tried on Kairat's side and Aicardo and Ferrao on Barça's. In 5', Adolfo tried from the left side but young Serikov was secure. Next five minutes we watched a tight match without major chances. In 10' and 11' Dyego had two good chances but he first shot above the goal, and Serikov saved his second strike.
In 15' Kairat got the fifth foul, entered the bonus and young Serikov stoped shots from Dyego and Adolfo. However, Serikov was powerless in 16' when Ferrao scored a nice left-foot strike for Barca's lead.
By the end of the first half, Kairat played with a flying goalkeeper (Humberto) but failed to score and equalize a result.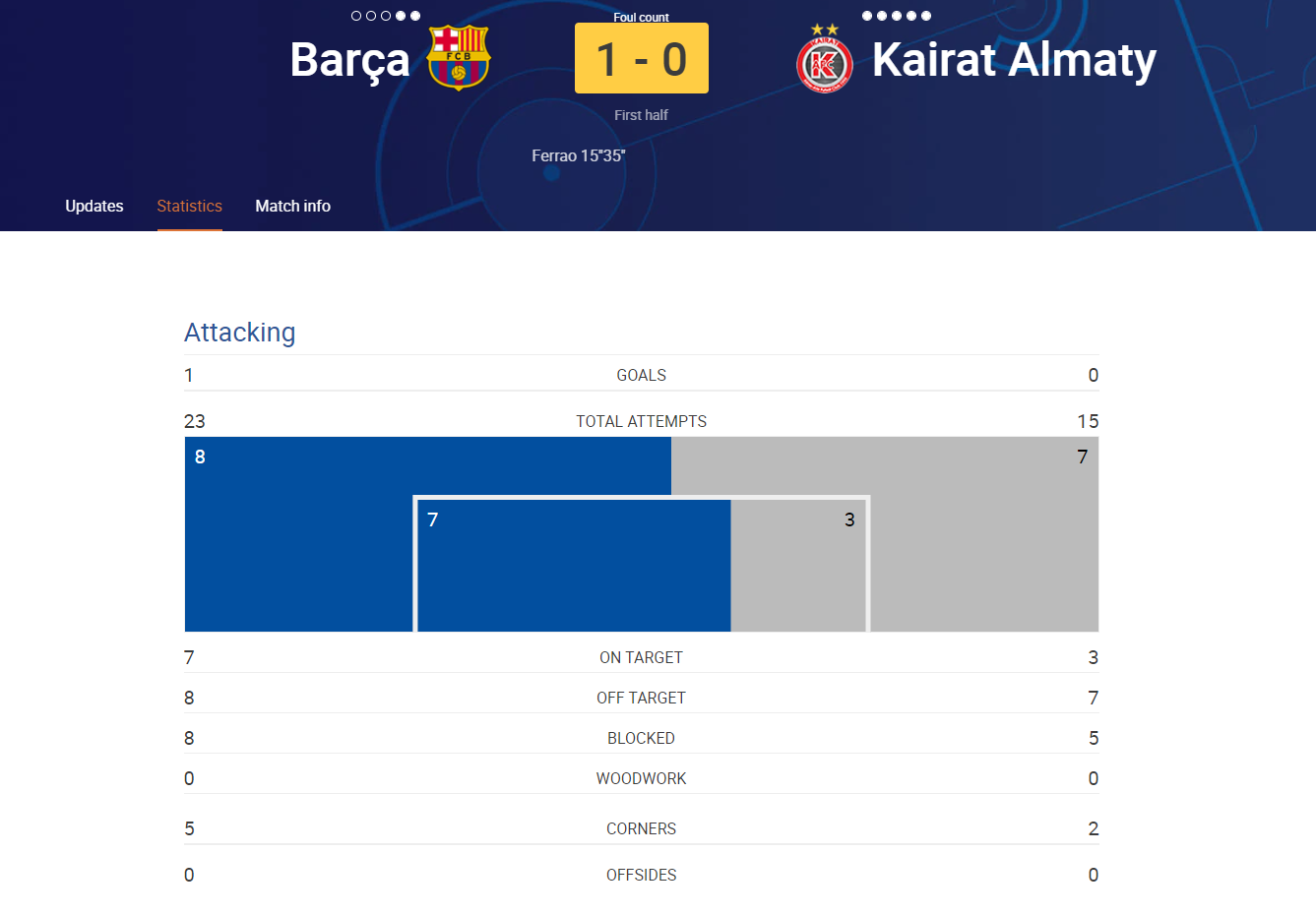 Barça doubled the lead in the first minute of the second half. Ferrao was scorer once again, this time with a beautiful right-foot strike. Kairat had its biggest chance in the match so far in 24', when Tursagulov missed the target from a close range after an assist from a corner. In the same minute, Adolfo hit the post and 10 seconds later Kairat cut Barça's lead after a fabulous Diego's strike.
Barça got close to finals in 33' when Ferrao completed his hattrick on Aicardo's assist. However, Kairat responded fastly. In 36' Fernandinho scored in a powerplay and reduced Barça's lead to one goal difference.
Despite playing with a flying goalkeeper Kairat failed to score the fourth goal and Barcelona advanced to finals.