This article was written by Tobias BW Granberg, a Swedish futsal fanatic. He is a commentator, journalist, VDC, and coach, working with the Swedish Futsal League.
So, I am about to tell you the journey that Swedish futsal has taken in the last couple of years, going from a winter hobby for football players to a serious competitor for main indoor sport in Sweden.
As you may know, hockey, handball and floorball are three big winter sports in Sweden. Three sports in which Sweden is considered to be among the top nations, both when it comes to national teams and national leagues.
There are many clubs on all levels, for all ages, as well as leagues and cups. So where does futsal come in the picture?
Humble beginnings
It is not a secret that most of the futsal players, if not all, have a football background. Football is a sport that is played outdoors during the summer, meaning there is a gap during the winter when there are no training or games.
Even if many teams have proceeded to play some kind of football indoors, most of the children in Sweden have traditionally chosen to play another sport during winter, most commonly hockey, handball or floorball during this gap.
Football indoors during winter has never been considered serious, more like something you can do if you do not have anything else to do.
To say where this journey starts is rather difficult since indoor football has been played in Sweden for a long time. I have chosen to use 2006 as the start since that was the year that the Swedish FA stepped in and made a major decision.
This was the year where the Swedish FA chose futsal as the official football variant inside and adopted the FIFA Futsal rules.
The first Swedish Championship was arranged the same year, where Skövde AIK (men) and KIF Örebro DFF (women) won and were named Swedish Champions.
Even though we had our first Swedish Champions, the overall opinion about futsal was not changed. Many people saw it as a new set of rules when playing football indoors, which they did not bother to learn anyways.
However, there were some pioneers in the sport, which had been fighting for futsal for a long time.
For this minority, announcing that futsal was the official football variant indoors, making it a lot easier to start a long journey differentiating what people saw as a winter hobby to a real sport.
The years passed and the interest in futsal started to grow slowly.
Building the Futsal Infrastructure
Looking into the Swedish futsal, one of the interesting facts is the high number of registered players. 183 290 players were registered 2019, counting only from 15 years and older (meaning players under 15 are not included in these numbers). 54 957 of them were women, which means the split is roughly two-thirds men and one-third women. To compare, 362 282 players were registered as football players the same year (15 years and above), where 94 669 of them were women.
An important factor to get registered athletes has been that the futsal license is registered at the Swedish FA and can easily be done when registering a player for football. Most clubs registered their players for both football and futsal, making it possible to play cups and qualifying for the Swedish Championship.
One interesting fact is that the Swedish Championship on a national level is not only hosted for senior teams. The Swedish FA has also chosen to host Championship for U-15 and U-17 teams, both boys and girls, which has been a success. For the youth championships, the playoffs are played locally, where you compete in your district, before having a qualifier for Final Four, which is played during a weekend at one location. The games are also broadcasted online.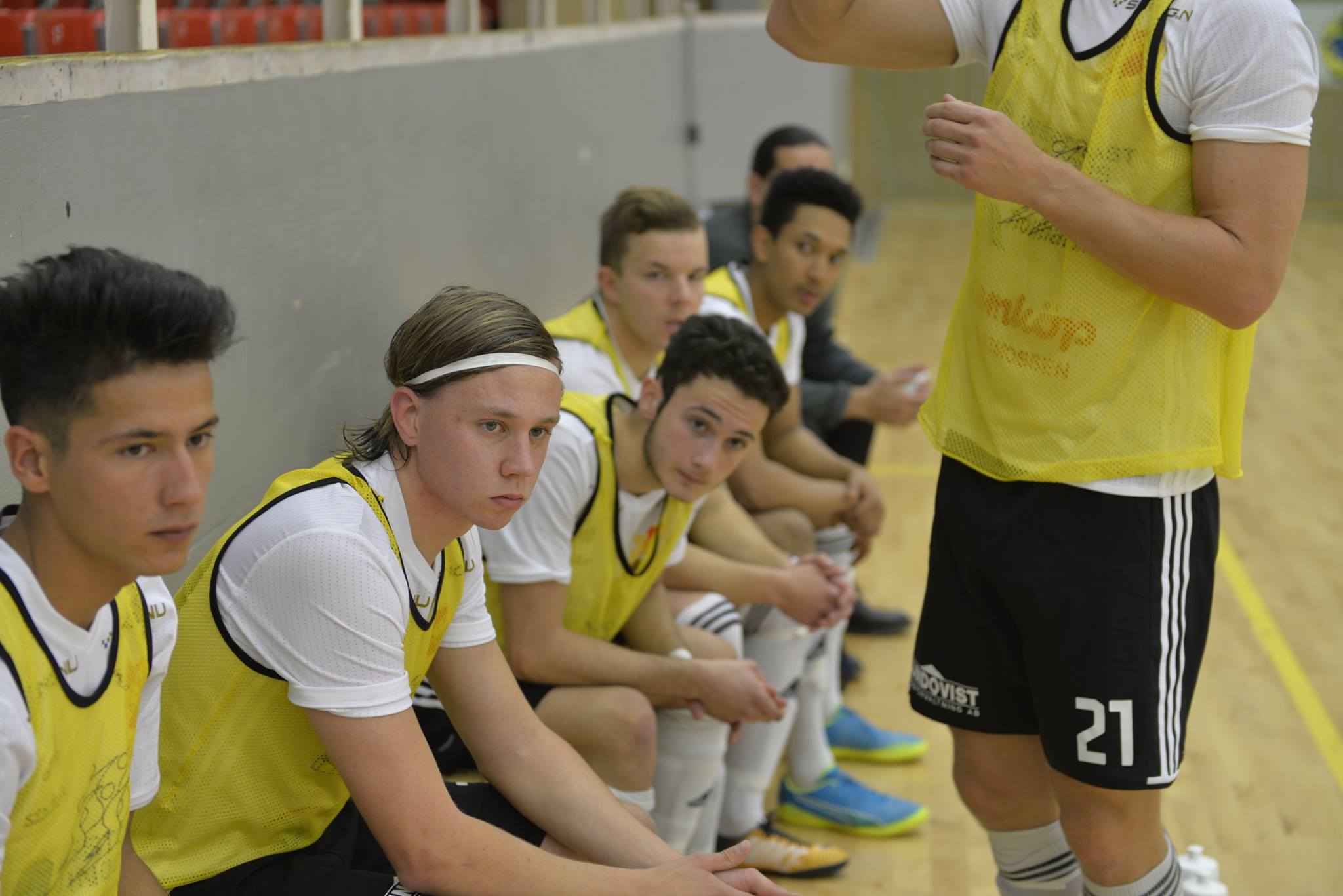 You could say that the high number of registered players is a little bit of cheating, as many teams register their players without having futsal in mind. They do this so they can play some cups during the winter and have some fun.
However, the latest steps which have been done by the Swedish FA, futsal has been more included in the way we educate our football players. A format for how to play futsal for kids has been developed, starting with playing 3 vs 3 on a smaller field.
Most of the districts in Sweden host futsal leagues during the winter today, both for senior and youth players. I would say that this has enabled the clubs to have more "futsal like" training since they will play regularly. Just playing some cups, which has been the case for many teams, did not create a need to train regularly. Now, with having games every week, the teams feel the need to at least has one training indoors during the winter to sharpen their skills.
As of 2019, there is also a futsal education, which is a first step towards having UEFA B in Sweden, meaning more coaches have the possibility to educate themselves within the sport.
Swedish Futsal League
Having leagues, championships for both youth and senior teams, introducing educations for training and much more have really been effective for the futsal growth in Sweden. One thing I have not mentioned yet, which is also something really important for the sport, is the top leagues for women and men.
After having local qualifiers leading up to a final four playoff in the Swedish Championship, the Swedish Futsal League (SFL) was founded in 2014 for men. The league consisted of two groups, the South and North, where the top two best teams in each group faced each other in the playoffs.
Since 2018/2019, SFL is played as one national league, where the winner of the playoffs is crowned Swedish Champions and also rewarded with a spot in the Champions League qualifier.
Looking into the women, it was not before 2017 the league was founded, called the Regional Futsal League (RFL). As the name says, the league consists of several regional groups. The first season there were seven regional groups, which has been narrowed down to three beginning from next season.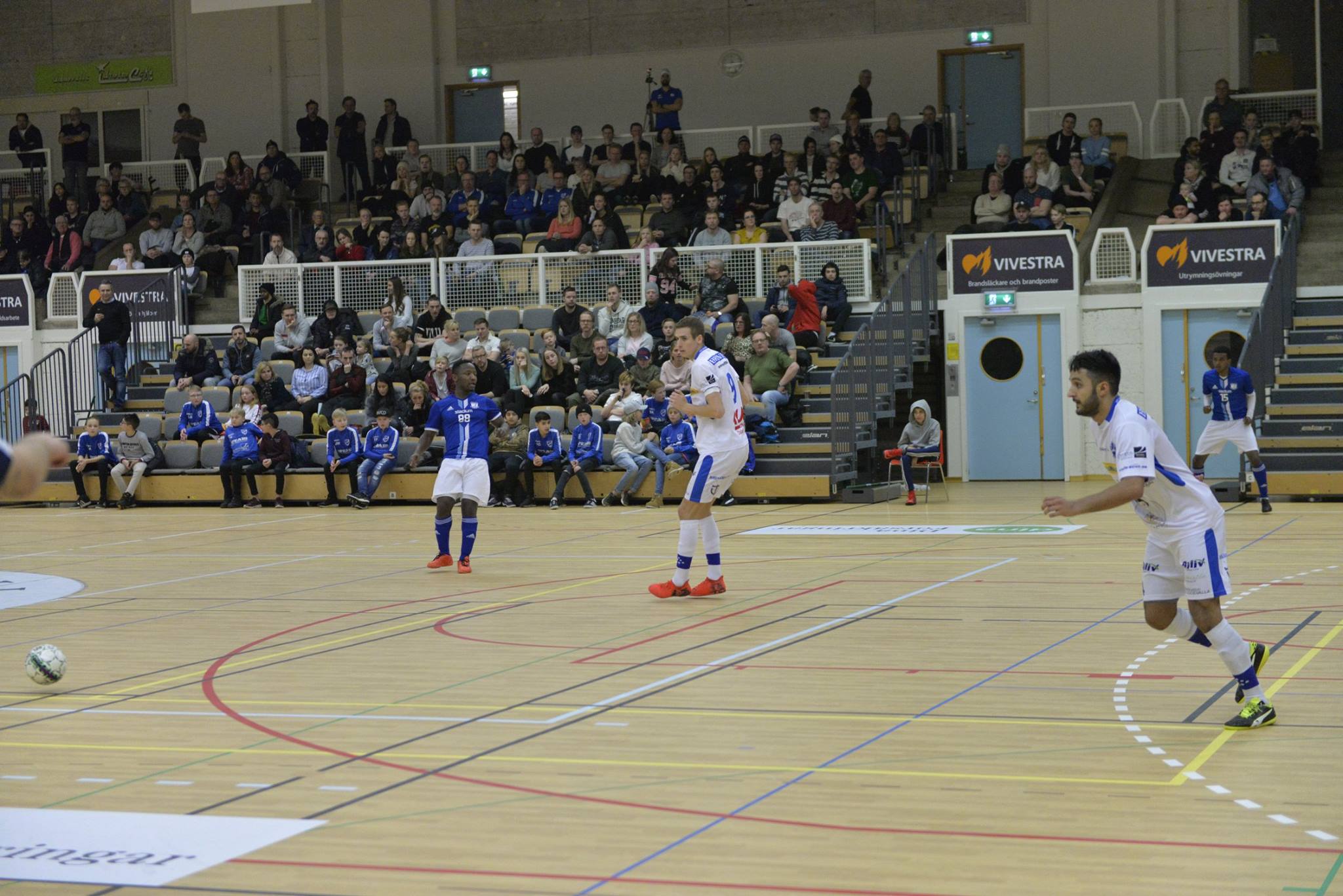 Having national leagues, together with national teams, has created a very important foundation for Swedish futsal. It can be used in all kinds of marketing for the sport, for attracting new players, new sponsor deals, increase the knowledge of futsal but also educate the Swedish clubs.
Maybe the most important part is that the foundation is in place for the futsal interested in Sweden, to engage and work with. Having a national team and a national league inspires, it creates interest and competition for the best. At the same time, it can be used to reach a broader audience.
Something we may forget is that everyone will not be a futsal professional, just as that not everyone will be a football professional. However, having athletes practice the sport at all levels is super important if we want this sport to be recognized.
Therefore, it is important that the districts keep up with having local lower series for anyone to register, together with the youth leagues.
It is not easy to recruit super sold futsal fans, which have crazy tactic knowledge, but we will be able to recruit people having some basic knowledge or interest in the sport. That is much easier and can also be used as a step one for becoming that super sold futsal fan.
I think this is one part of the success story in Sweden, how we are focusing on the bigger picture, increasing knowledge about the sport and raising its status. Not to mention that a lot of things are done for more futsal interested individuals.
It is all about keeping a balance with the "elite" and "broader mass", finding synergies between them and having patience. A lot of patience.
Future of Swedish Futsal
Futsal is a young sport in Sweden. We are still in an early phase.
In an early phase, there is a lot of things to do and you want to do everything at once. Sadly, that is not possible, so therefore we need to make the right decisions and have patience.
Thus far, many good decisions have been made, together with many help from a growing community with a passion for futsal. Today, futsal is not just a winter hobby for football players. For those who think that they can sign up for a local league or cup and get really sad when more futsal-oriented teams kick their ass with just some minor tactic knowledge.
Sweden should be proud of what we have accomplished, but also strive to continue building what can be a very interesting future for the sport. We are not finished. We have just started.