From the 2nd to 10th November the UEFA EURO 2022 Qualifying round playoffs will be held in 12 Europan countries. It should have been 14 nations, but, unfortunately, the English Football Association decided to withdraw England futsal national team from the UEFA Euro 2022 Qualification and their matches in North Macedonia justifying the decision with the fear of COVD-19 disease.
>> England withdrew from UEFA Futsal Euro 2022 Qualifying stage
Therefore, North Macedonia will advance in the Qualifying stage Group with Romania, Serbia and Bosnia and Herzegovina.
The other six empty spaces in the Qualifying Group stage will be known after 11 matches between six nations which ended second or among best four third-placed teams in Qualifying Round stage.
The opening match will be played on Monday (2nd November) between Montenegro and Lithuania in Podgorica. The second leg will be played on 8th November in Lithuania (Jonava).
Israel will host Cyprus on 3rd November in Rishon LeZion, and the return match will be played on 7th November in Nicosia.
San Marino and Denmark will play their matches on 4th November (Serravalle, San Marino) and 8th November (Slagelse, Denmark).
Bulgaria and Armenia are playing both matches in Bulgarian Varna (on 5th and 8th November), but Armenia will be official host in the second-leg match.
Switzerland and Germany will play on 6th November (Untersiggenthal, Switzerland) and 9th November (Ludwigsburg) and Turkey and Greece will play only one match (6th November) in Gazenfer Bilge Sports Hall in Izmit (Turkey).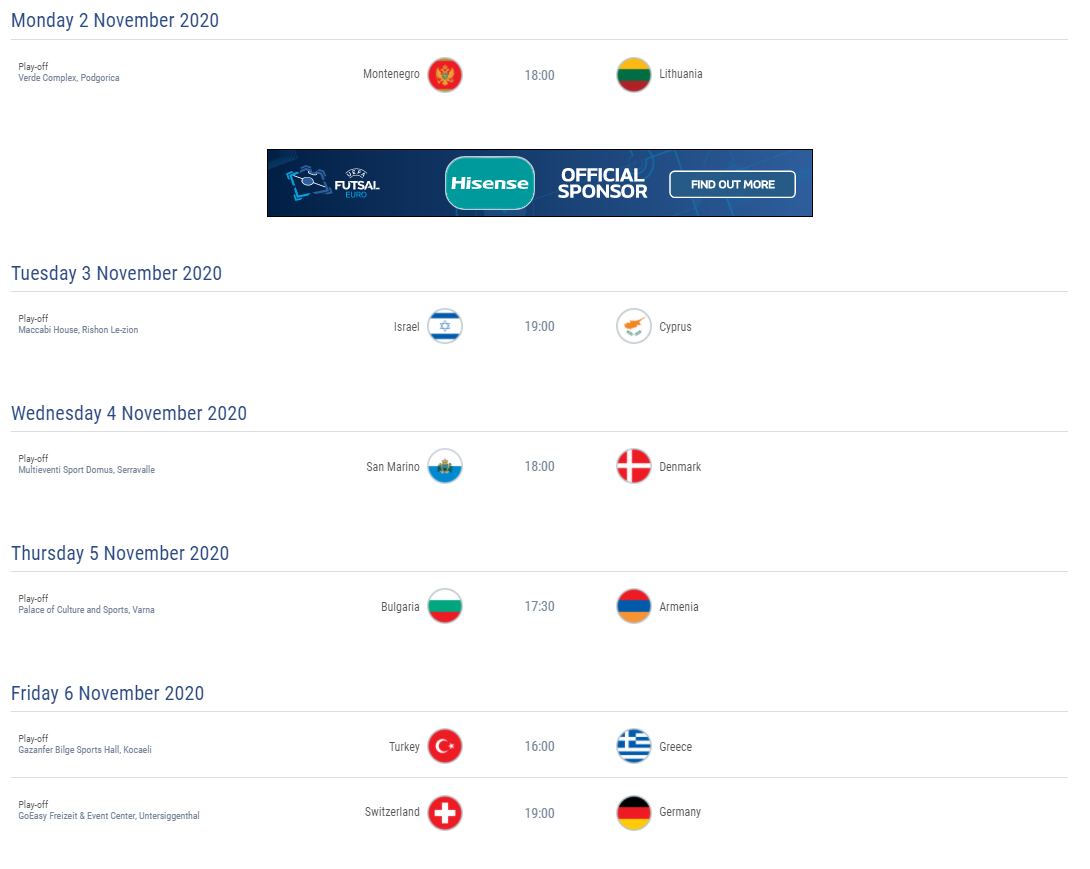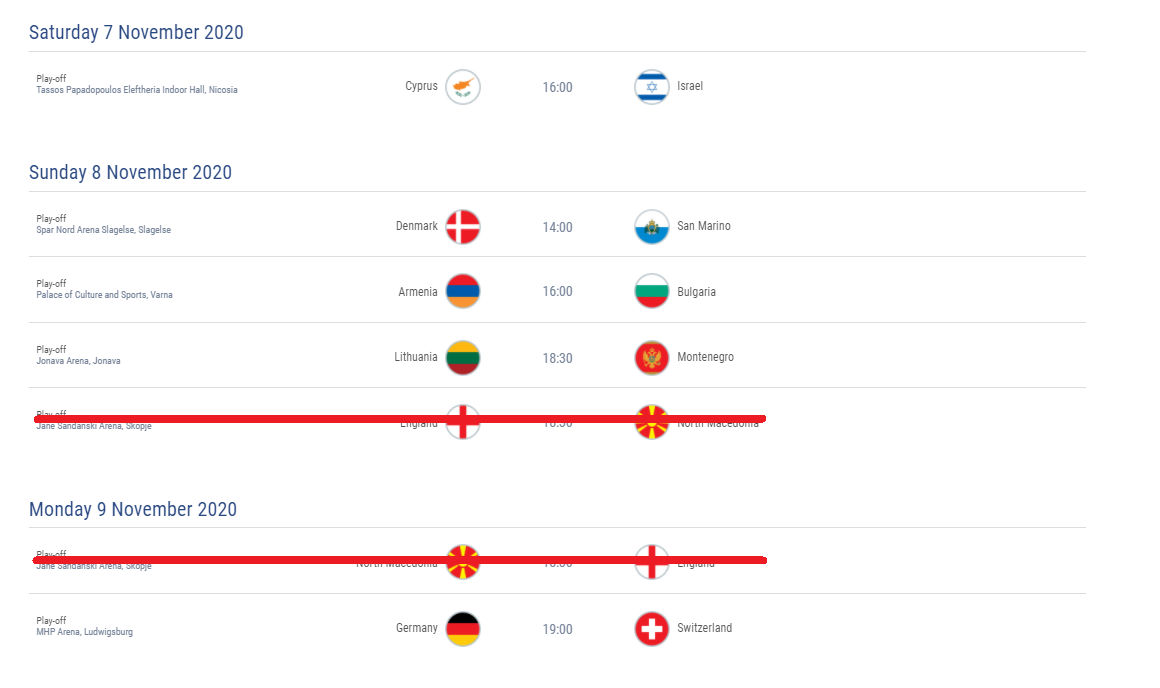 The winners of these matches will advance to the Qualifying Group Stage that will be played from 6th December 2020 to 14th April 2021.