After 1:1 in the first Final match, Magnus Sorocaba defeated Corinthians in Votorantim 3:0 and won their second Brazilian Championship (first in 2016). The hero of the second-leg match was Rodrigo who scored in 10' from second-penalty and 23' from 6-m penalty. The final goal was scored by Marine two minutes before the end in the empty net.
Eventually, Rodrigo finished the campaign as the best scorer with 15 goals, skipping Corinthians' pivot Deives who ended second with 14 (both of them are candidates in FutsalFeed Best Team of 2020 Award).
Magnus won the title with a historic score. In the 'regular' season they had 12 wins from 12 matches. And, in 8 play-off matches champions had 5 victories and 3 draws. Therefore, the first time in history, one team won the championship undefeated with 17 victories and only three draws.
It is quite impressive since we are talking about arguably the best league in the world!
With 75 goals Magnus also had the best attack in the league. Besides Rodrigo, who was voted as the best defender of the season, Leozinho was voted as the best Left Wing, and coach Ricardinho as the best coach of the year. They are also candidates in FutsalFeed Best Team of 2020 Award.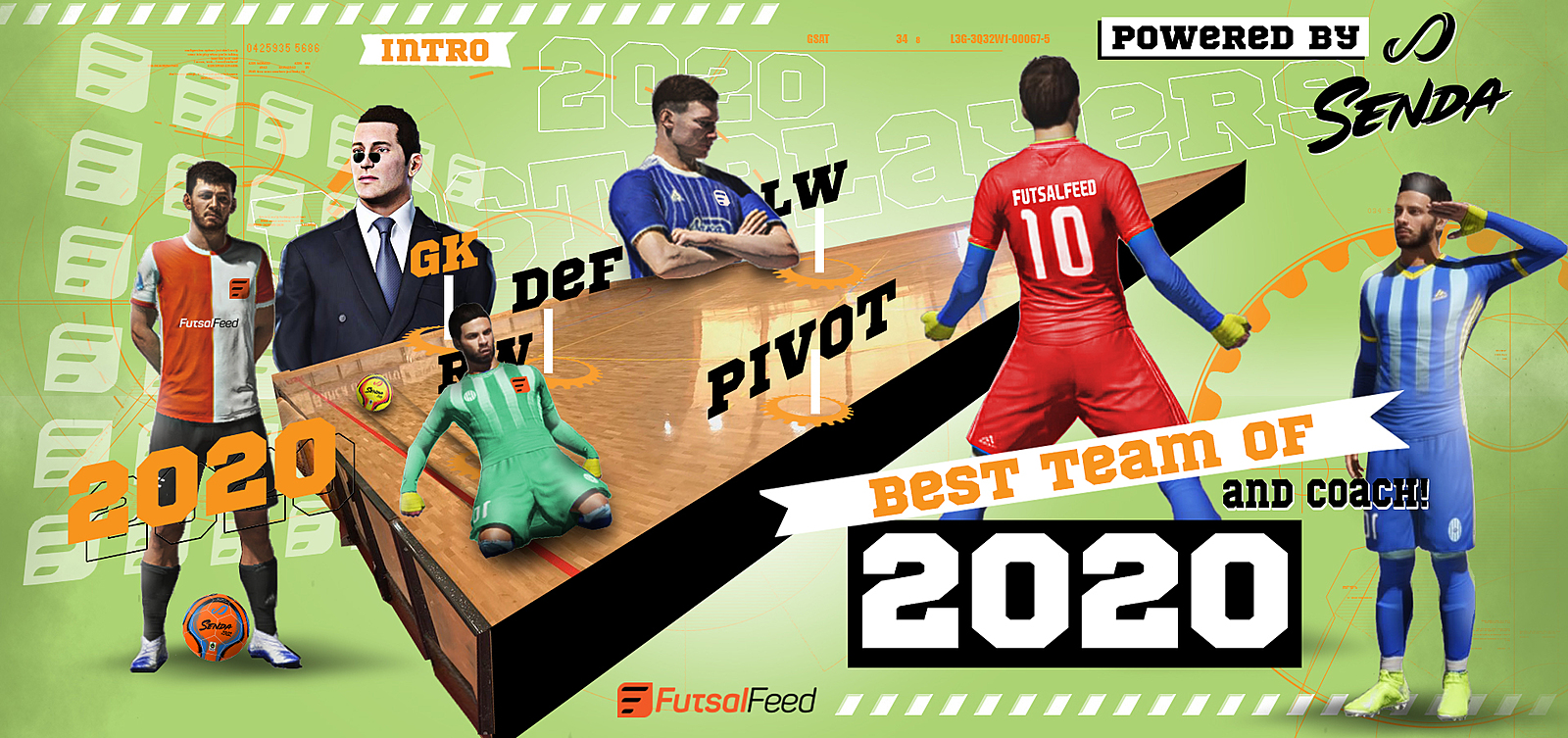 Magnus Sorocaba team in 2020: Lucas Oliveira, Leandro Lino, Rodrigo, Pedrinho e Charuto. Entraram: Lucas Gomes, Danilo Baron, Gleidson, Kevin, Pett, Marinho, Alisson e Ricardinho; Ricardinho.