After Dobovec defeated Kazakhstan's Aktobe and become the first club qualified for the Final tournament in Minsk, the other Kazakh club Kairat Almaty will try to "revenge "their national rivals and reach the Final Eight tournament.
Kairat is the Champions League veteran. They won the tournament in 2013 and 2015, played in finals in 2019, and have the most Final Four appearances (eight).
To qualify for another final tournament, they will have to defeat United Galati, the Romanian futsal champion.
Before the match, we asked both club representatives for the statements.
"The preparation for the UEFA Futsal Champions League Round of 16 is going well. Up to the moment, there are no problems. AFC Kairat players got negative PCR rests for COVID-19, and we are ready for the match on Saturday (20 February) ", said Paulo Ricardo Figueiro Silva "Kaka" for FutsalFeed.
What about your roster, are there any injured players?
"I don't remember that at least once in my practice all the players were healthy and without any significant problems. Several players have micro-injuries, but they are determined to play ".
United Galati is the Romanian champion. What do you know about them?
"We watched a lot of their matches. Galati's players are technical, but I noticed that they play with different speed in their domestic league. We are, however, used to play faster futsal ", said Kaka and noted for the end:
"There is only one goal for us - to win the Champions League! "
Kairat is undoubtedly one of the favorites of the current Champions League Campaign with several star players such as Higuita, Douglas Junior, Gadeia…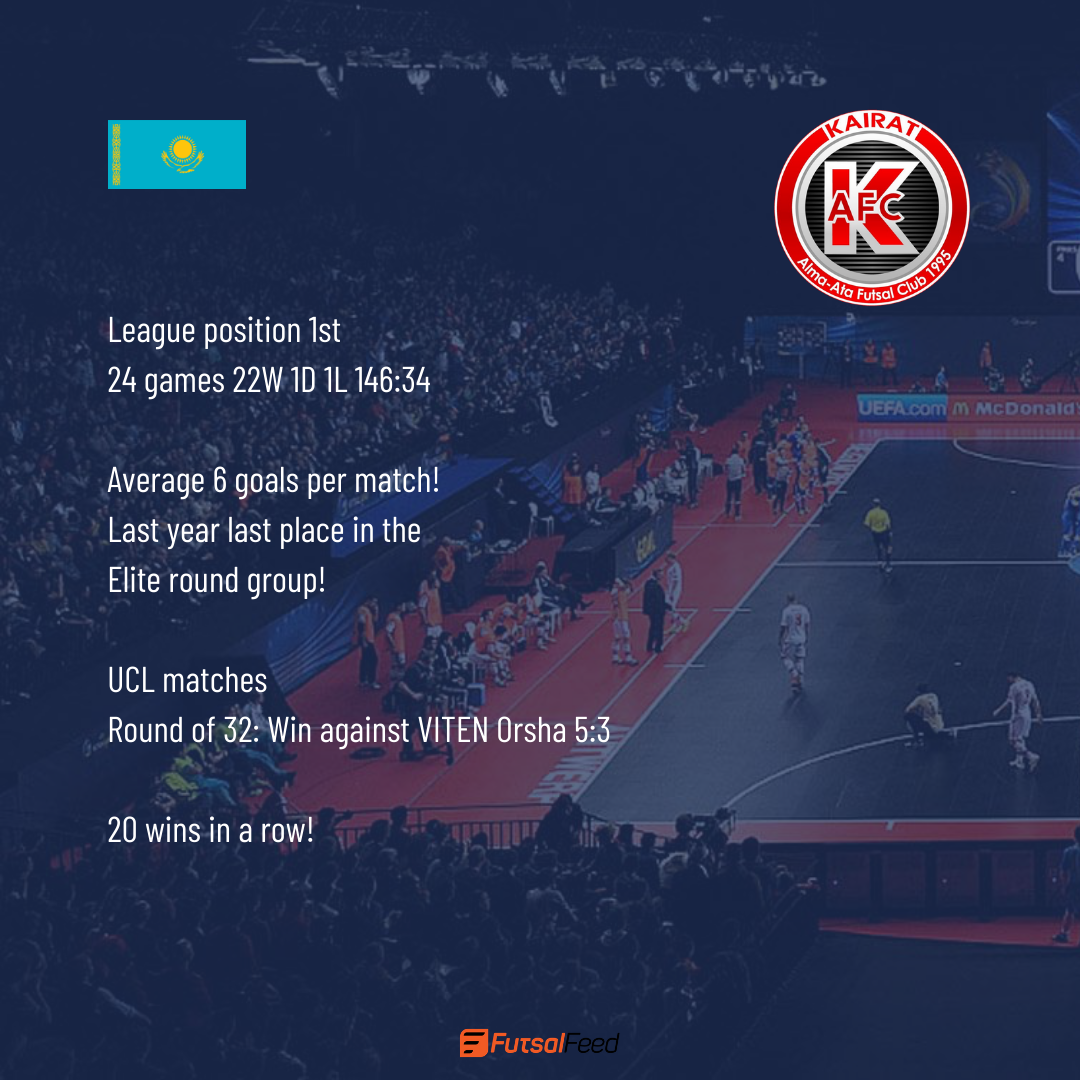 As far as their opponents are concerned, United Galati didn't respond to our questions. Romanians are currently leading their domestic league with the same amount of points (31) as the second-placed Imperial Wet Ciuc.
In their debutant appearance in the Champions League, they reached 1/8 finals after defeating Dolphins Ashdod (1:0) from Israel in the first round and record Bielsko-Biala from Poland (6:3) in the second round.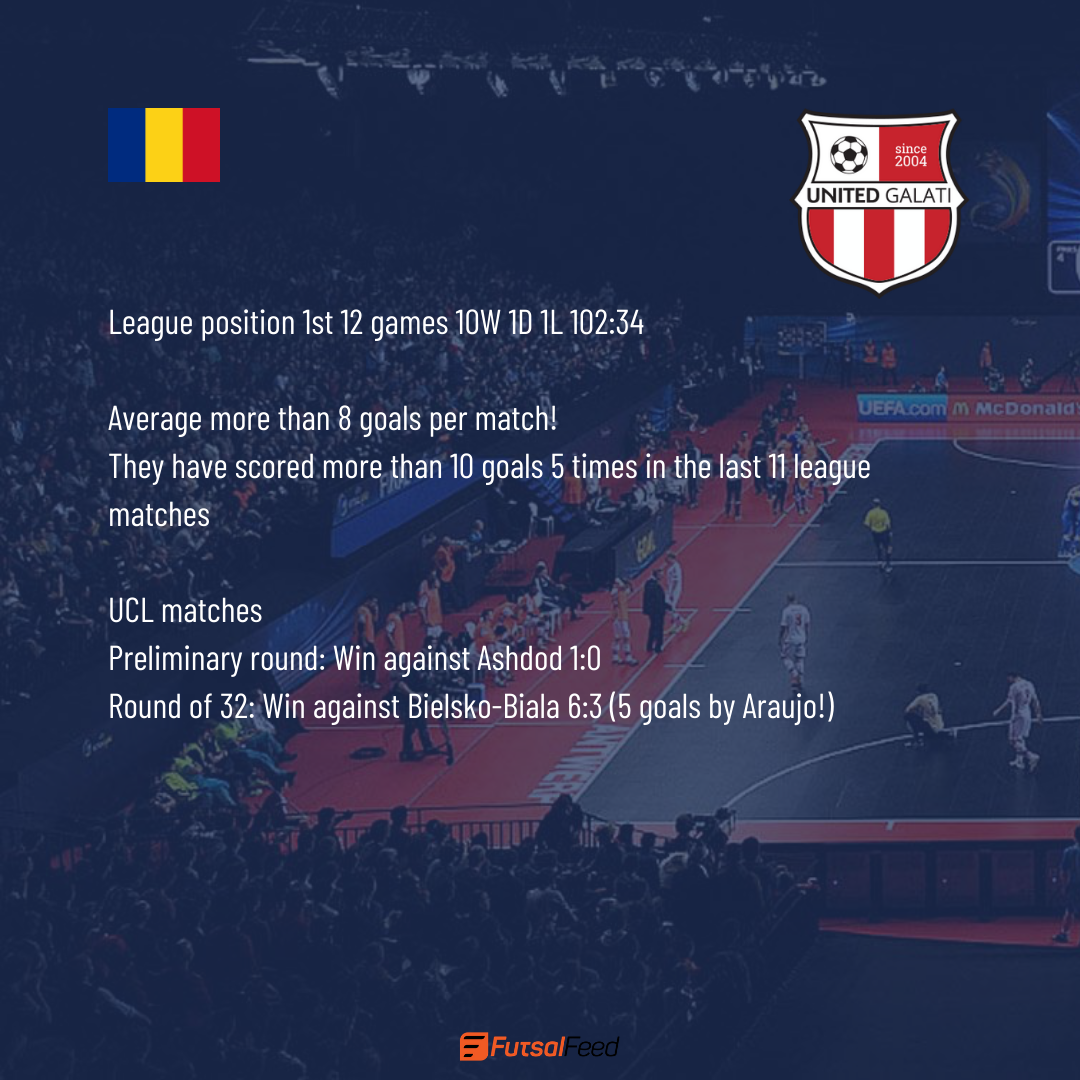 The match between Kairat and United Galati starts on Saturday at 11:00 CET, and today (Friday) Inter Movistar will host Kherson and Barça will host ACCS.
>> Kherson's head coach before Inter: This match can change our lives