On Saturday at 19:30 (local time), MNK Olmissum will welcome the current Russian champions and last season's Champions League Final Four participant MFK KPRF in the UEFA Futsal Champions League Round of 16 match.
>>> Olmissum - Futsal Success Story: "You can't fool the kids"
KPRF's superstar Romulo gave a statement for the club's official website in which he reaffirmed his belief that they will come out victorious, but that it will be a hard match.
KPRF still hasn't recorded a win in an official match in 2021, but Romulo is still confident: "It's okay, we will win."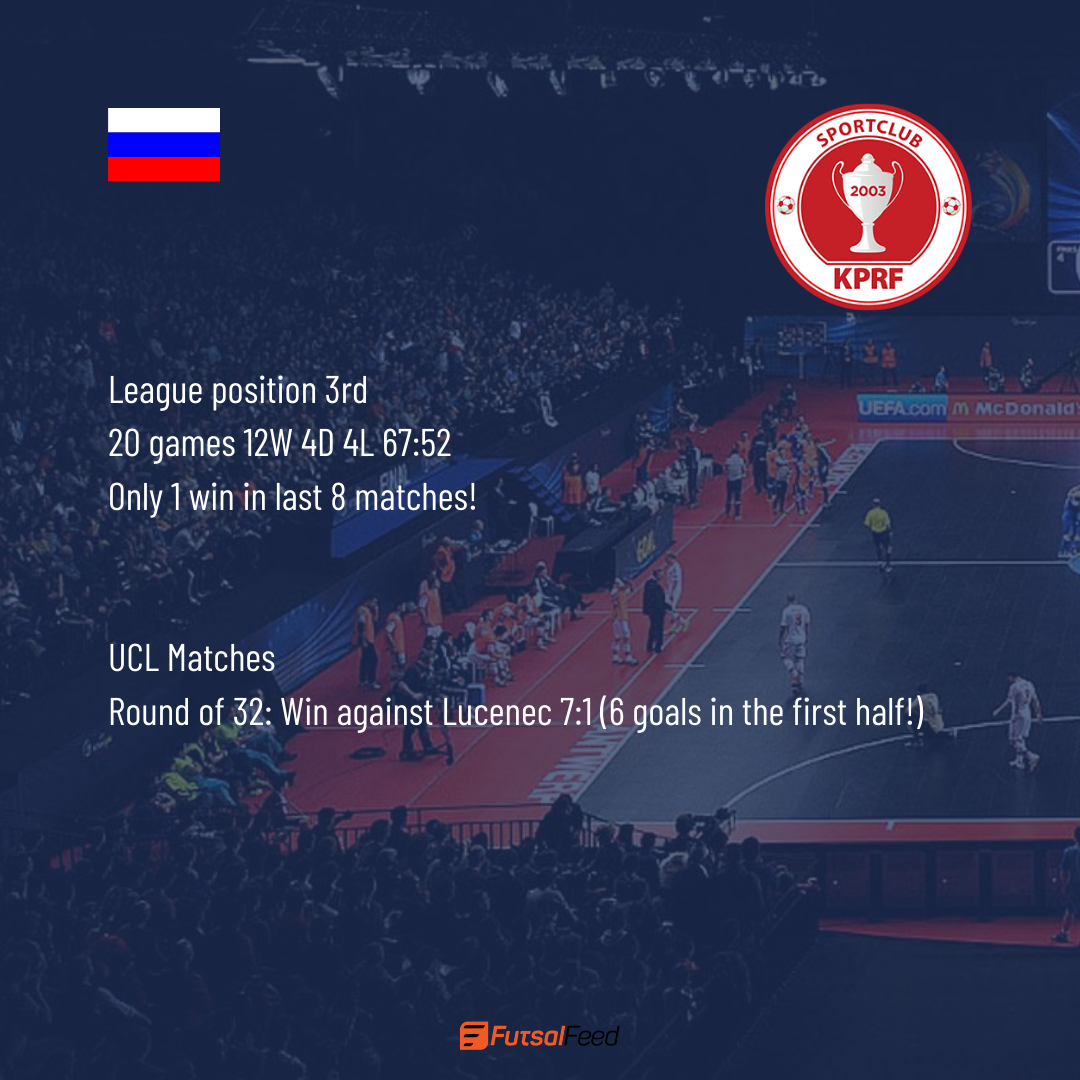 "Simi Sayotti is still injured, and Alexander Fukin is already starting to train with everyone. The rest are healthy," said Romulo.
"We are getting ready for a serious fight before the match with any opponent. And the Croatian champion has eight players from the national team. This says a lot. But we only keep victory in our mind, and reaching the Final 8 tournament," concluded Romulo for KPRF's website.
We asked MNK Olmissum's Director Mr. Juraj Grizelj for the statement ahead of one of the most important matches in the history of their club.
"This is the third home match for Olmissum this season in UEFA Futsal Champions League. We can say that organization during Covid times is more difficult and strict than usual. But we gained a lot of experience from the last two home matches so everything is going well regarding match organization and Covid protocol," explained Mr. Grizelj.
"Last league game we have rotated the whole squad. Few players with minor injuries were rested, few were used only for a few minutes in big win against Alumnus on Saturday."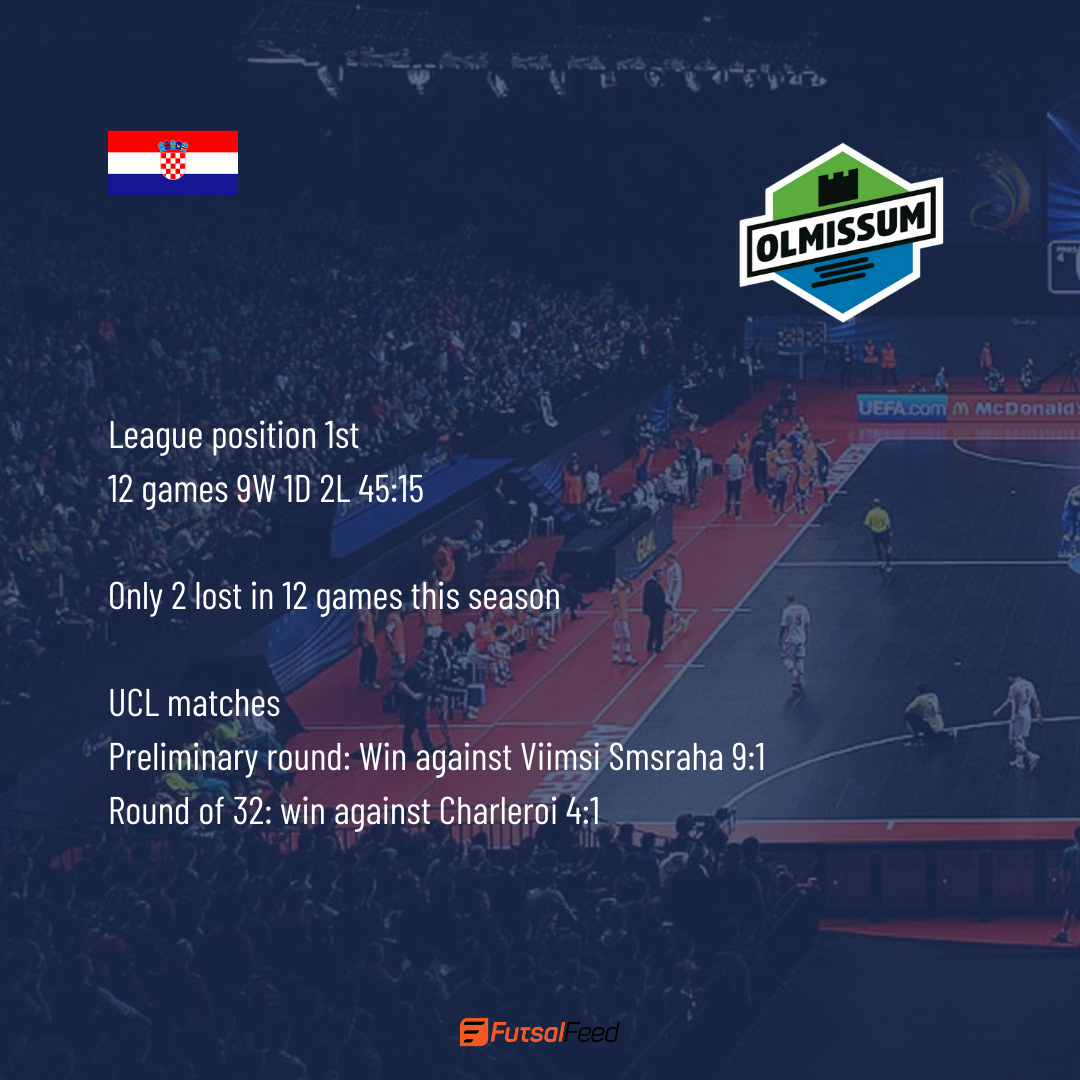 The preparation for the match is now in focus. "Every moment that can make us better this Saturday is on the move. We will be on our best when the first whistle goes on. We will never say that we are happy with achievements so far."
Omiš "Green and Blue" are hopeful of a nice result ahead of their new challenge: "Even if we are underdogs in Saturday's game, Olmissum will give its best and try to get a positive result on home ground, of course with all respect to our opponents KPRF."
"Our staff has already done hours and hours on match materials from KPRF. They will definitely know what are best qualities of KPRF and try to lock them down. We will give our best to get ready and hope for the best," concluded Olmissum's director.