Russians played two back-to-back matches last weekend. Leading Sinara Yekaterinburg won and drew against the second-placed Tyumen in Tyumen. In the first match (13 March) Sinara won 8:3 (Gersimov and Fakhrutdinov scored twice), and the second match (14 March) ended 4:4 (Abramov scored a hattrick for Sinara).
Russian champion KPRF defeated Torpedo 5:3 (five different players scored for KPRF, Asirov scored twice for Torpedo), and Torpedo won the second match 4:3, with Telegin scoring twice, and all three goals for KPRF were scored by Artem Niyazov.
There are still three rounds (six matches) of the regular season before the playoff starts.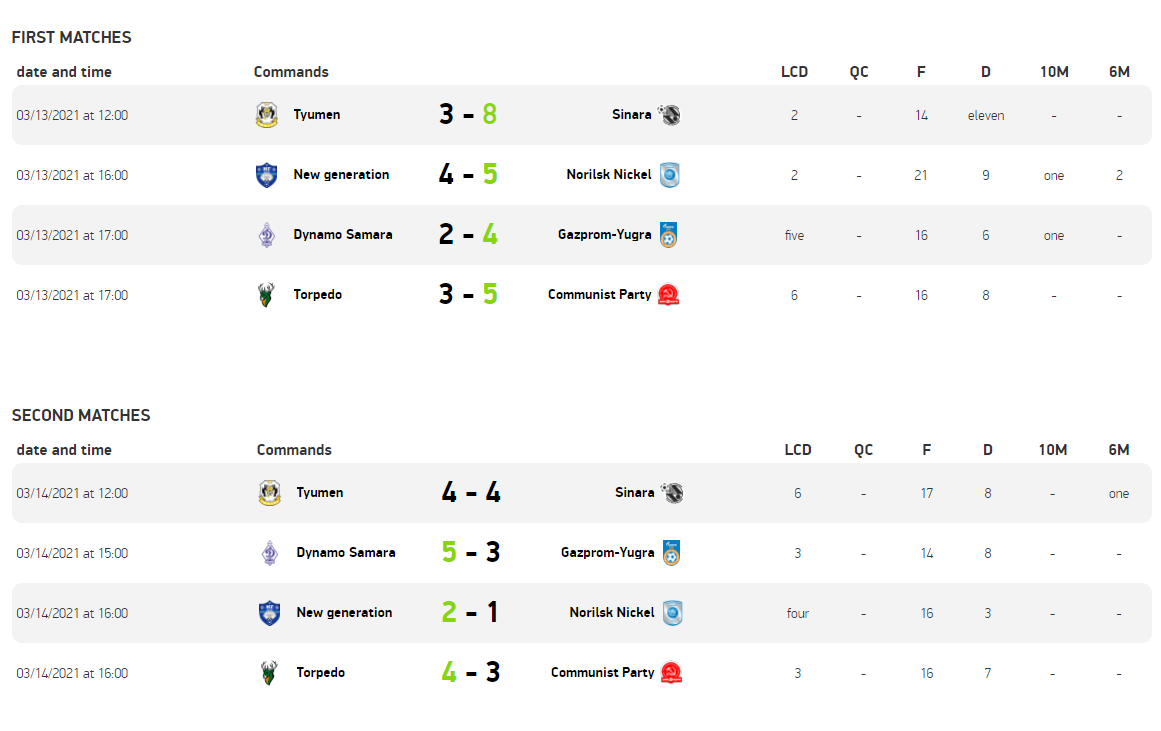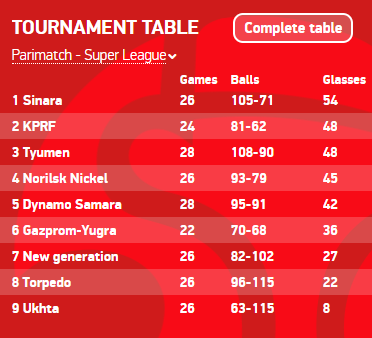 >>> 4+1 easy ways how can you support FutsalFeed