15th placed team Burrela shocked, leading Levante at home parquet 3:1. All four goals were scored in the last quarter of the match. Diz (30'), Miguez (33') and Pitero (40') scored for Burrela and Rafa Usin (40'). scored the only for Levante.
Inter secured an important away win at Jimbee Cartagena's court (3:4). Fer Drasler (7') and Pito (11') scored the openers, and Andresito (18') and Bebe (19') equalized before halftime. Drasler scored second in 25', but Mellado equalized once more. The winning goal was put in 37' by Raya.
Tomaz (20') scored an only goal in Palma Futsal - Viña Albali Valdepeñas match, and ElPozo won at Jaén's court 2:1. Carlitos (19') scored an opener for the home team, and Fernando secured guests' victory with late goals in 30' and 38'.
Three more matches of the Spanish LNFS will be played today.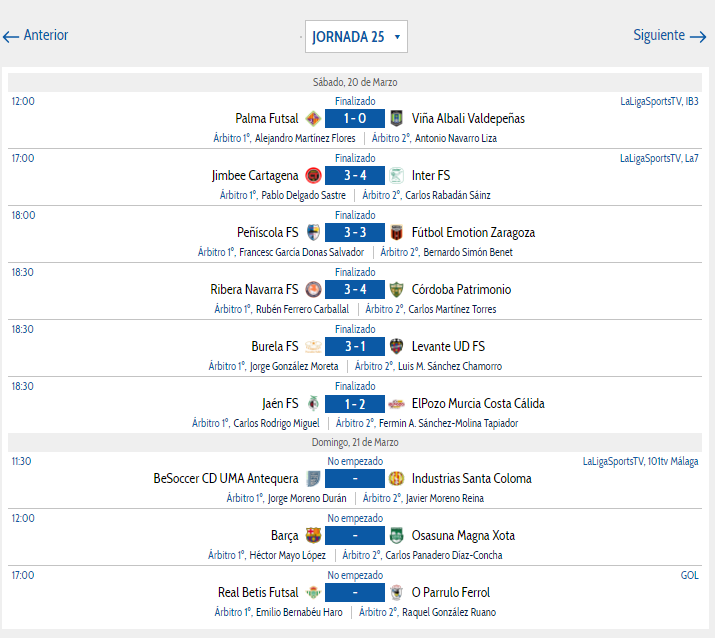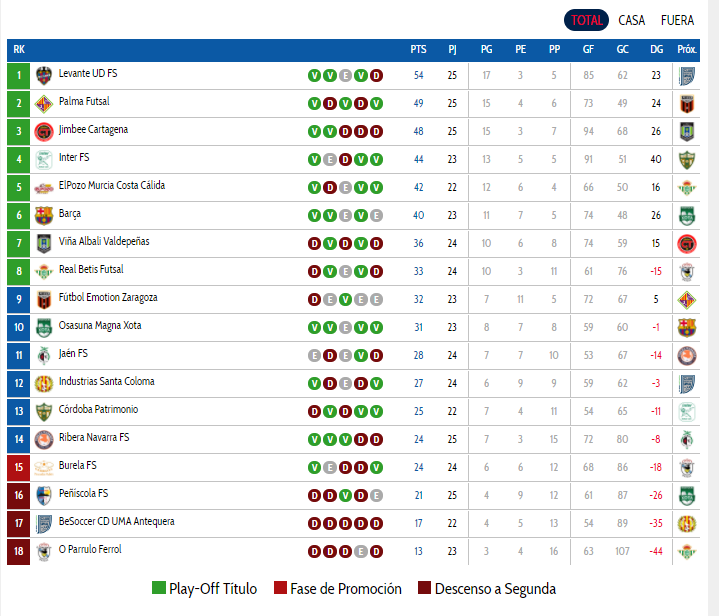 >>> 4+1 easy ways how can you support FutsalFeed