The most exciting match of the Italian Serie A was played between Syn-Bios Petrarca and Acqua&Sappone Unigross. The match ended at 7:7, and 11 goals were scored in the second half. Acqua had a 3:0 lead at halftime (Calderolli 2, Trentin), but Petrarca scored two quick ones at the beginning of the second part (Rafinha, Fornari). Calderon scored his third for 2:4.
It was played goal to goal, and the final result was put in 40' by Parrel (Petrarca).

Italservice Pesaro was convincing at home parquet against Cybertel Aniene (5:2). The halftime ended 1:1, and Pesaro settled the match in the last seven minutes of the match, with Cristian Brruto scoring two goals.
With this win, Pesaro remained at the top of Italian Serie A.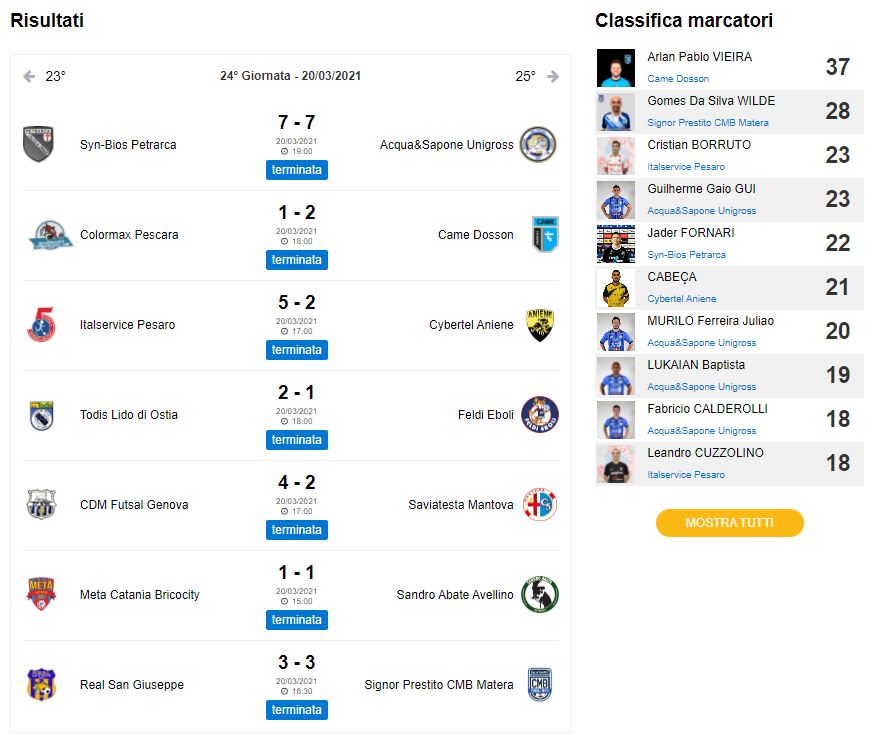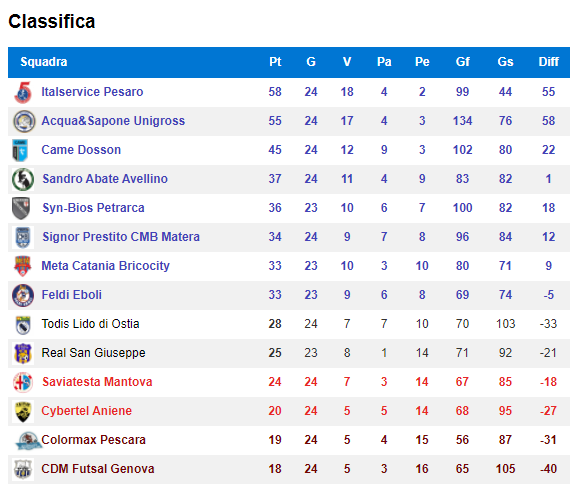 >>> 4+1 easy ways how can you support FutsalFeed