The futsal season in Sweden has almost come to an end. During the weekend, Örebro SK and Hammarby secured a place in the final which will take place on the 27 March.
After two equal 6-3 victories in the quarterfinals against Eskilstuna, and after defeating Strangnas away with a 7-4 result in the first match of the semifinal, number one seed in this year's playoff Örebro SK confirmed their place in the final of the Swedish league with another big 6-3 victory against their rivals.
In the finals, Örebro SK will face current champions - Hammarby. Hammarby already won against an Örebro-based team in this playoff, pipping Örebro FC in the quarterfinal with a 2-1 home victory, followed by a 0-0 draw. Now in the semifinal, Hammarby pipped Goteborg with a 4-2 home victory, and 0-1 away defeat. That was enough to secure the final.
The final match of the season will be played on 27 March when we will find if Hammarby can defend the title or the new Swedish futsal league champion will become Örebro SK.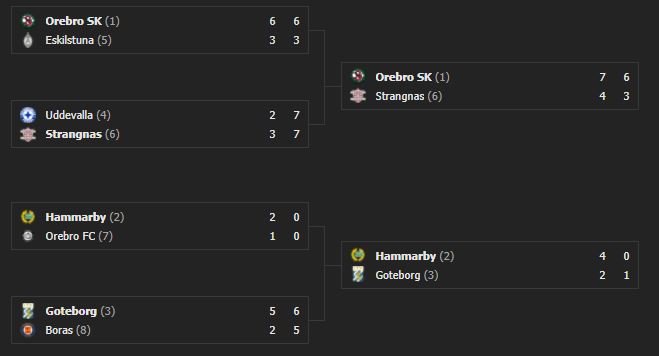 >>> 4+1 easy ways how can you support FutsalFeed