Madrid-based team Inter Movistar won the 2021 Copa de España edition after crushing Barça 6:1 in the final match played in Madrid.
Barça opened the match better and scored in 4' after Ximbinha's sensational strike. Martel equalized in 13' from the second-penalty, and Borja got Inter a lead which they did not drop until the end of the match. Inter confirmed its victory (and trophy) between 28' and 32' minute when they scored four goals. Borja scored his second in 28', Martel scored his second a minute later, and Cecilio and Saldise put the final score in 31' and 32'.
It was Inter's 11th title (46th major trophy in history), and Barça remained on 5 titles.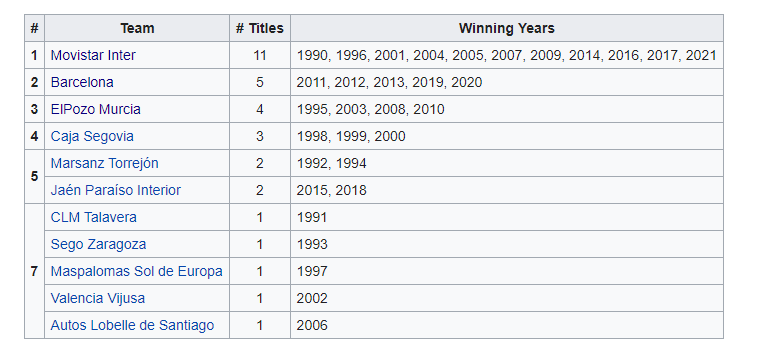 >>> 4+1 easy ways how can you support FutsalFeed