Sporting Lisbon is a new Taça de Liga Futsal champion after defeating city-rival Benfica in finals with 6:2 in Sines. Sporting had a 2:0 lead at halftime after Merlim scored an opener in 7', and Rocha doubled the lead in 19'. At the beginning of the second half, Zicky Té (21') and Pauleta (23') scored for a huge 4:0 Sporting's lead, and everything was over when Zicky Té scored his second in 37'. A few seconds later, Silvestre Ferreira scored his first for Benfica and in 39' he scored a second.
However, there was too little time left for a turnaround, especially after João Matos scored in an empty net for a final result.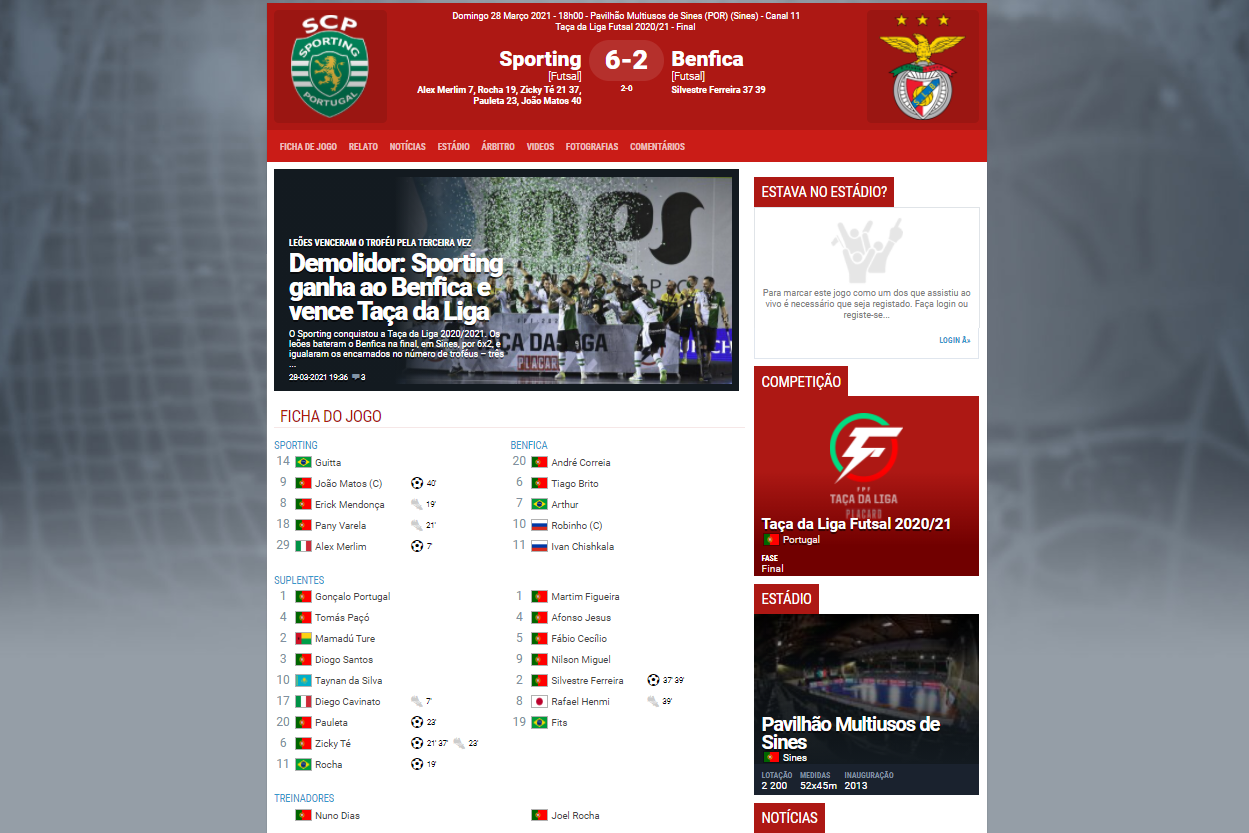 This was Sporting's ninth title in the competition, and Benfica remained on seven titles. Both this season's league matches between those two teams ended with a draw.
>>> 4+1 easy ways how can you support FutsalFeed