In only yesterday's match of Euro 2022 qualifiers, Spain defeated Switzerland 8:0 in Madrid (Spain was nominally a guest, and the second match between these two teams - with Spain as a host - will be played on Monday). Mellado, Eric Pérez, and Fernan scored twice for Futsal Furija, and Sergio González and Raúl Gómez once.
In the end, Spain had tremendous 86 shots on Switzerland's goal, and Swiss goalkeeper Sanglnes had 30 saves!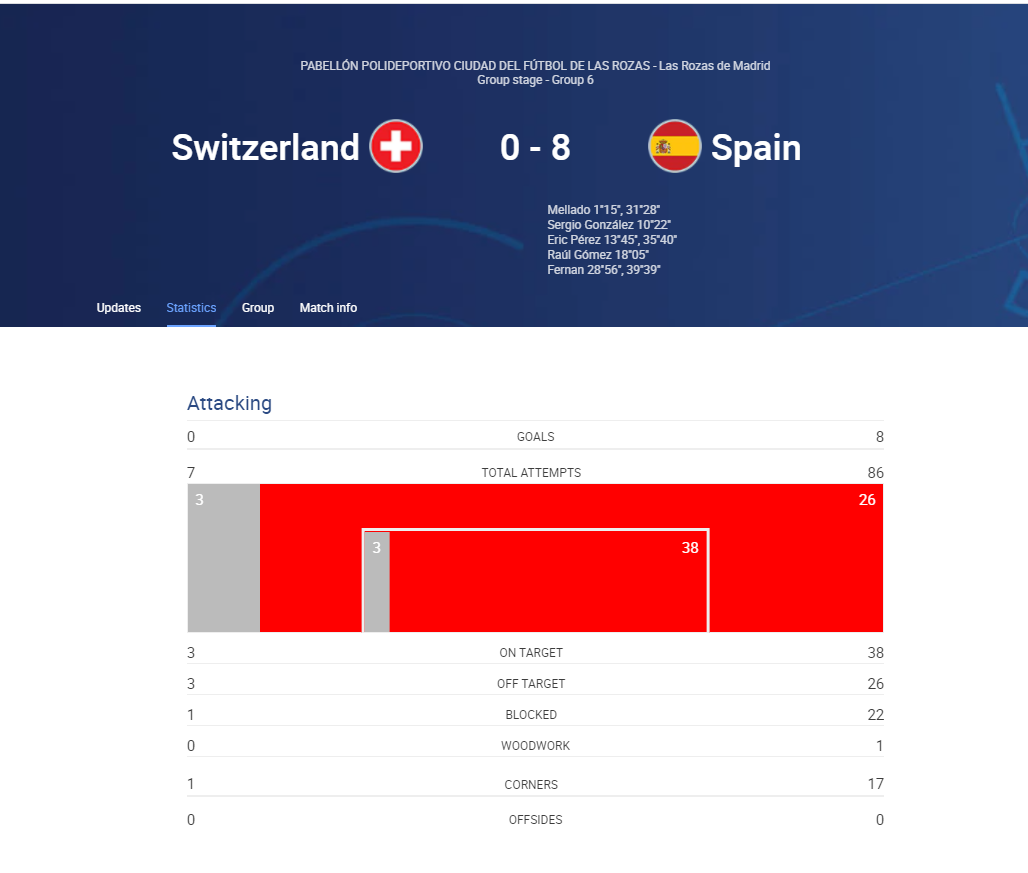 Spain has secured first place, Switzerland is last and the decisive match about Group's second Euro participant between Slovenia and Latvia will be held on 12 April in Laško (Slovenia).

>>> 4+1 easy ways how can you support FutsalFeed