Tuesday was a really exciting futsal day, Slovakia defeated Moldova (4:0) and Finland defeated Belgium (3:2) in the direct duels for second place in their qualifying group and qualification for the 2022 Euro. Belarus secured second place with a win over Hungary (5:2) but they still are not qualified since Belarus is not among the best six second-placed teams.
In the last match of the day, Italy defeated Montenegro 2:0 and strengthen their first place in the group.
Group 3
Moldova - Slovakia 0:4 (REPORT)

Group 5
Belarus - Hungary 5:2 (REPORT)

Group 7
Finland - Belgium 3:2 (REPORT)
Italy - Montenegro 2:0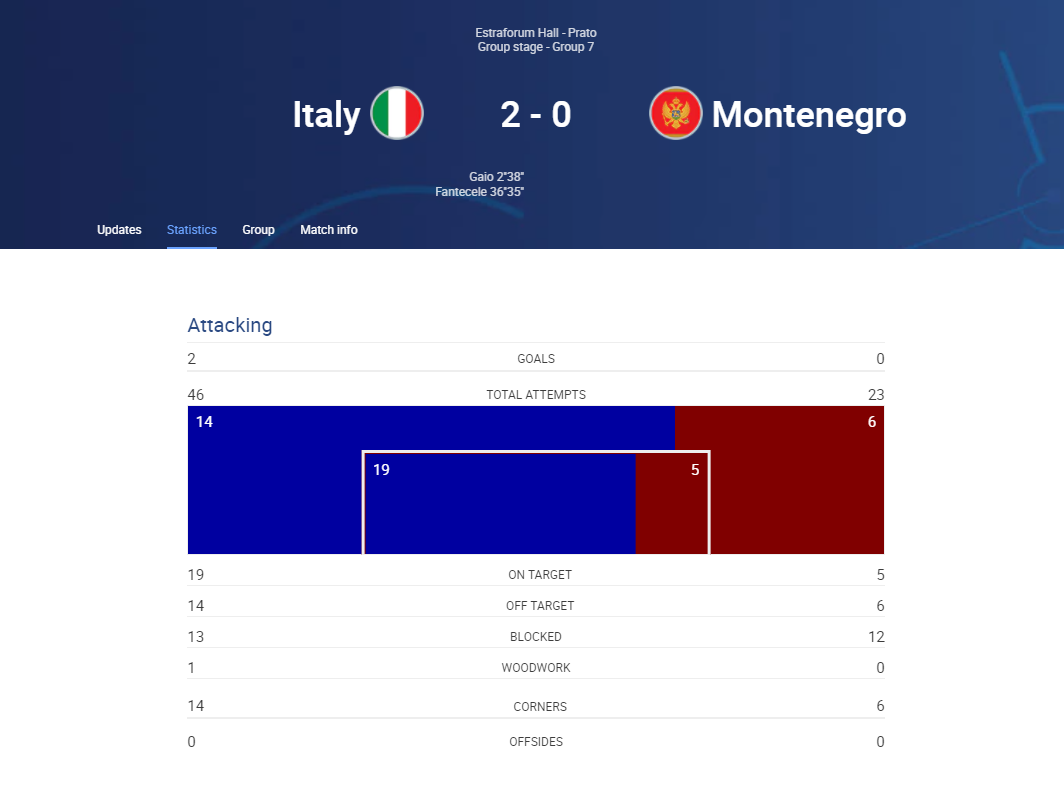 Today's schedule
The last qualifying day will be played today all over Europe. Out of six matches, three of them are decisive. Both matches in group 4 and the match between Poland and Czechia in Group 8.