After AFC Futsal Championship 2020 was canceled due to COVID-19 issues, AFC Executive Committee decided that Japan, Iran, and Uzbekistan will automatically qualify for the FIFA Futsal World Cup Lithuania (12 September - 3 October 2021) based on the overall ranking of the AFC Futsal Championship 2014, 2016 and 2018 editions.
It was also decided that the remaining two Asia slots on the World Cup will be determined after playoff matches between Iraque, Lebanon, Thailand and Vietnam.
It was decided today that Iraq will face Thailand and Vietnam will face Lebanon.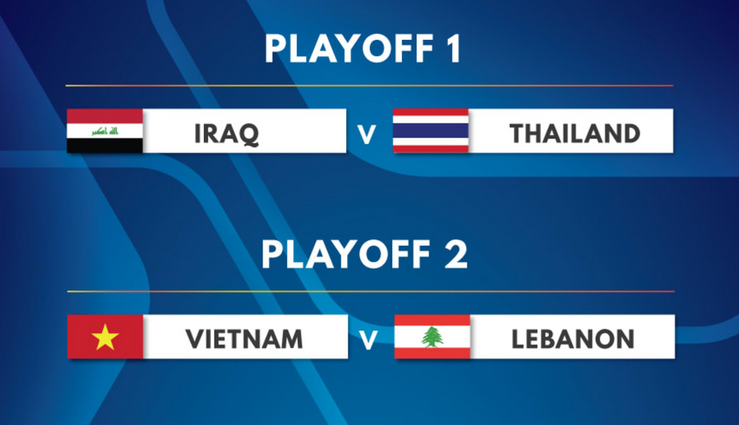 The first leg of the playoffs will be played on 20 May, and the return leg will be played on 25 May.
"AFC playoff prediction? Really hard to call. Leagues are active in Lebanon, Vietnam & Iraq but nothing has been happening in Thailand. I'd normally favor THA but the players have only been playing in informal tournaments. Lebanon & Vietnam fairly equal, but LIB missing 2 stars", said a top expert in Asian futsal Steve Harris on his social networks.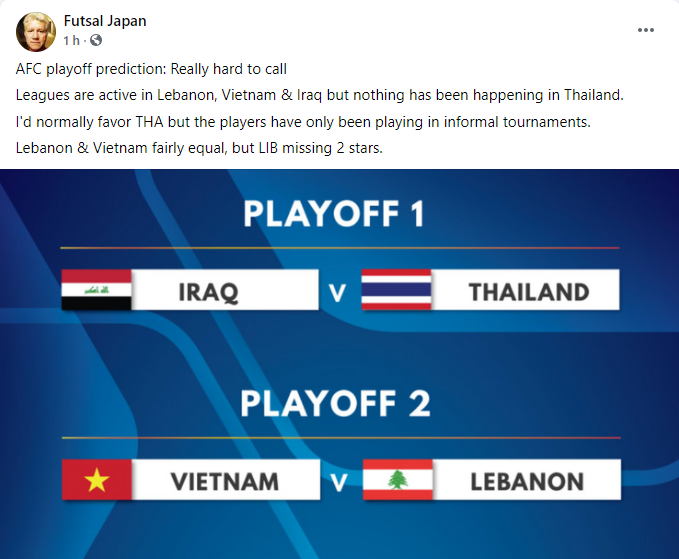 >> Futsal talks with Steve Harris: Assia's no.1 futsal fanatic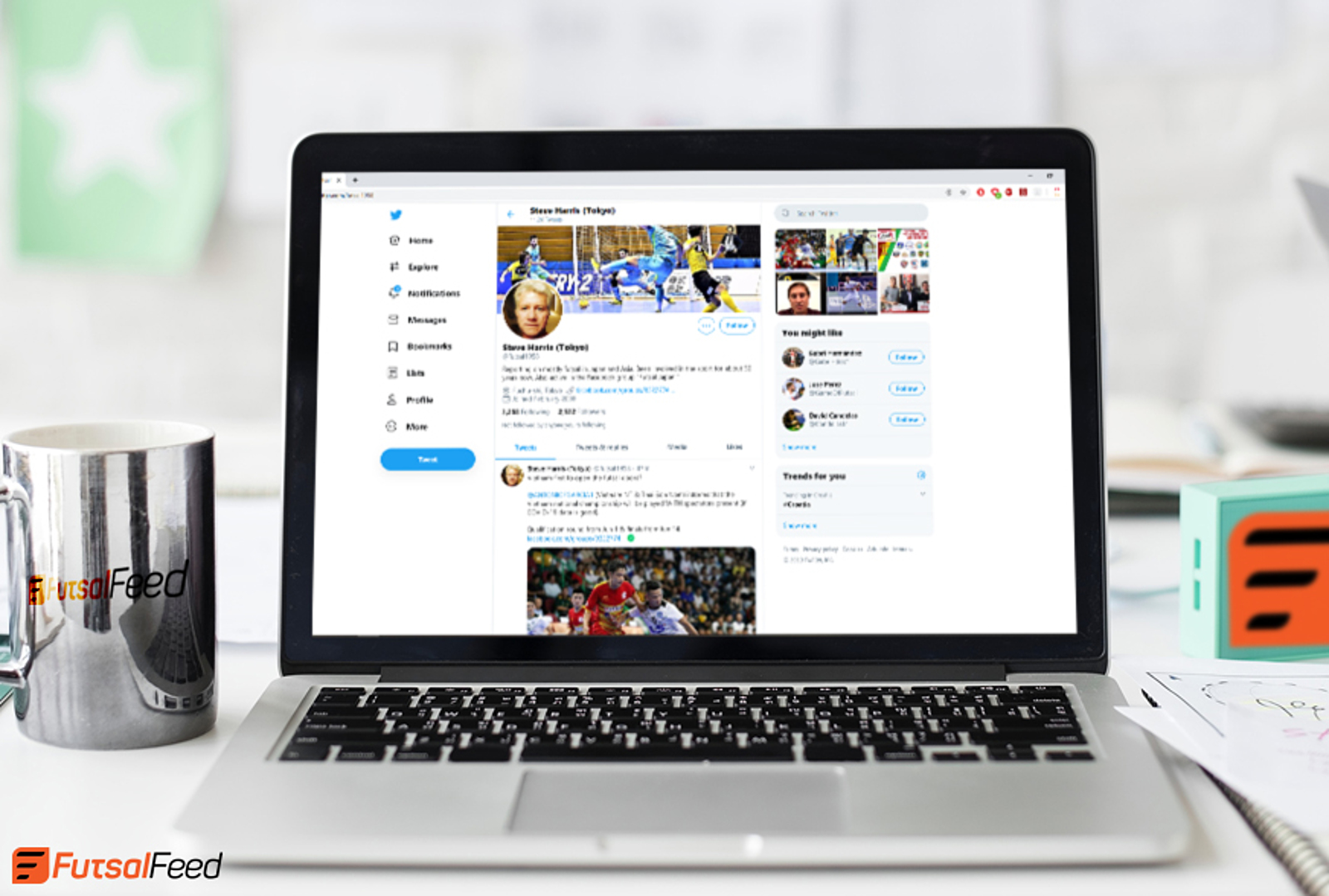 >>> 4+1 easy ways how can you support FutsalFeed