In the Italian derby between second played team Acqua&Sapone and a leading team and a titleholder Italservice Pesaro, champions won 3:2 after a turnaround and now, one match before the end of the regular championship, have six points more than Acqua&Sapone. Therefore, Pesaro has secured seeding place in the playoffs.
After goalless first 15 minutes of the match, Coco scored first for Acqua&Sapone and the hosts doubled their lead in 18' after Lukaian's strike. Miotti De Oliveira scored the first for Pesaro in 19' and Acqua had a 2:1 lead at halftime.
The result didn't change until the last five minutes of the match. Firstly, De Oliveira scored his second (35'), and Tonidandel scored the winner in 36'.

In the second match of the day Feldi Eboli defeated Futsal Genova 4:0.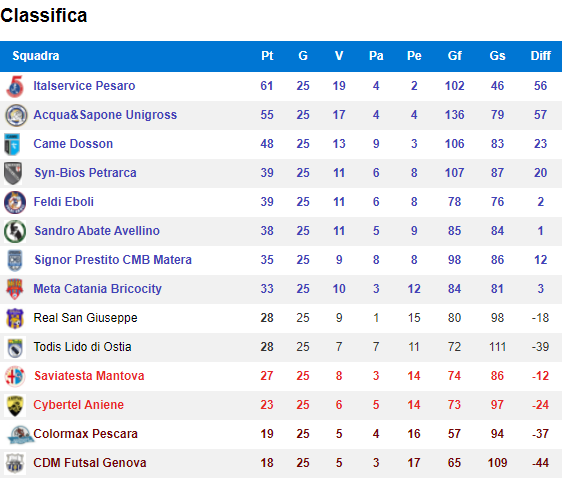 >>> 4+1 easy ways how can you support FutsalFeed