The UEFA Women's Futsal Euro qualifiers have begun with the Preliminary round matches in two groups. Group C completed its Preliminary process, with Group A playing until this Saturday. Group B will play its matches in mid-August.
The Main qualifying round for the UEFA Women's Futsal Euro will be played from 19 to 22 October.
Belgium (p)3-3 Gibraltar
The first team to qualify to the Main round of qualifiers is Belgium who progresses from the Preliminary round Group C. They played a match against group hosts Gibraltar, while the third team in the group, Kazakhstan, canceled its participation.
This meant that one direct duel between Gibraltar and Belgium will decide a traveler to the Main qualifying round. After 2-2 at full time and 3-3 after extra time, it was time for a penalty shoot-out.
Van Roie opened the scoring for Belgium and Taquet extended the lead before the first 5' were done. Viagas scored for Gibraltar soon after and S. Robba equalized.
S. Robba also put Gibraltar in front in the extra time, but Van Roie was quick to equalize.
After the drama of penalties, the score was 5-4 for Belgium after the seventh series. A real nail-biter of a match, but Belgium progresses through to the Main qualifying round for the UEFA Women's Futsal Euro!
These two teams will play today another match (17:30 local), but this time a friendly. You can watch it on this link below:
Serbia 4-1 Northern Ireland
Serbia is off to a flying start in their Preliminary round Group A which they share with Northern Ireland, Slovakia, and hosts Lithuania.
Serbia won the match, however, it was Dempster who opened the scoring in the first half for Northern Ireland and Serbia managed to answer only in the second half.
Brown first scored an own goal to level the match before Knežević and Vuković scored to turn things completely around. Mearns scored another own goal for Northern Ireland in literally the final moments of the match.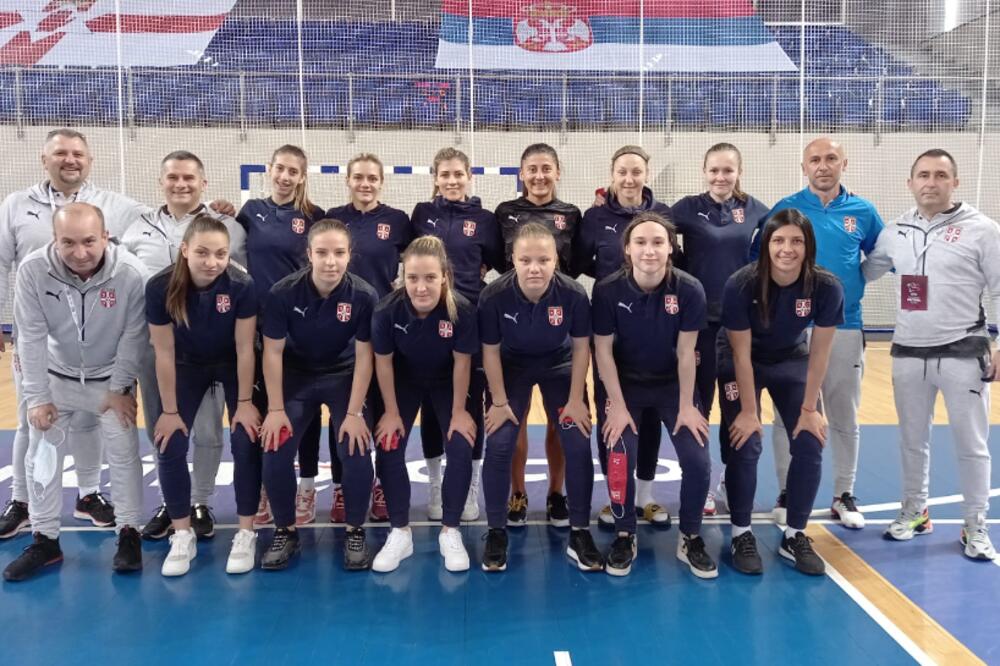 Slovakia 7-0 Lithuania
The biggest win of the day was made by Slovakian ladies who have defeated their group hosts Lithuania with a big 7-0 victory and now sit on top of Group A.
Rybanská was quick to open the scoring, eventually adding another goal to her tally. Macková and Tyčiaková also scored two goals each, Valová joining them on the scoresheet.
Highlights available:
The Preliminary Round qualifiers in Group A continue today with two matches between Slovakia and Serbia (15:00 CET) and Lithuania and Northern Ireland (17:30 CET).
Teams will finish off their round on Saturday when Northern Ireland will play Slovakia (11:30 CET), and Serbia will face hosts Lithuania (14:00 CET).
Group B of the Preliminary round qualifiers, consisting of hosts Moldova, Netherlands, Armenia, and Bosnia&Herzegovina will play its matches in mid-August.
>>> 4+1 easy ways how you can support FutsalFeed