(Photo: Futsal.si)
A milestone success was achieved for FK Dobovec who won the Slovenian Futsal Cup for the fourth time in a row!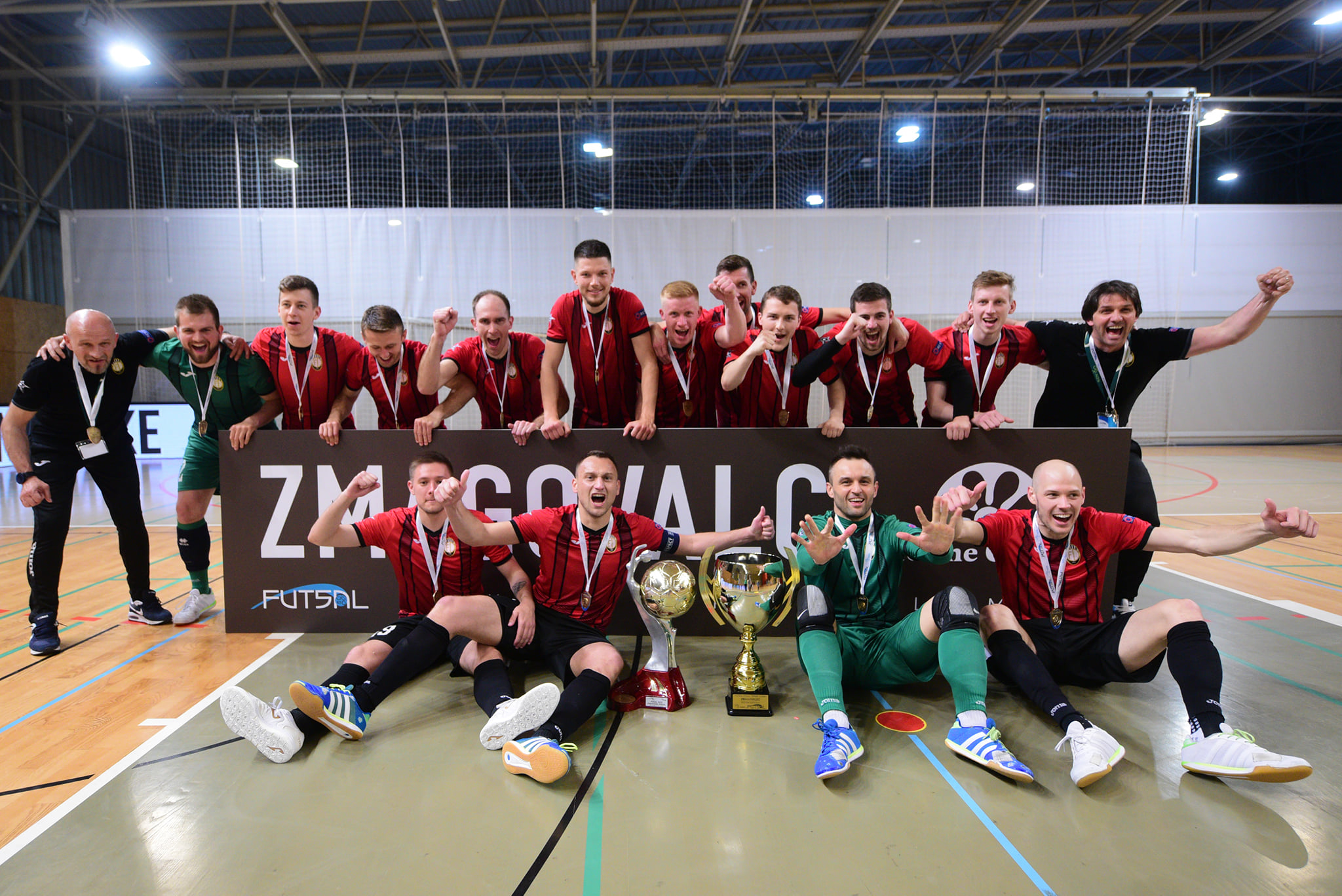 After playing a brave match against Barça in the UEFA Futsal Champions League quarterfinal recently held in Zadar, FK Dobovec turned to its domestic challenges.
In the league playoffs, Dobovec is in the final series against Bronx Škofije and they lead the series 2-0. They have a chance to clinch the title this Thursday, but we will keep you updated on this in our next European playoffs overview in the coming days.
The Slovenian Cup finals were played in a Final Four format, and Dobovec's opponent in the semifinal was KMN OBLAST Kobarid who they defeated 9-4.
In the final match, Dobovec faced FC Litija and recorded a minimal victory, but that proved to be enough. The sole scorer of the match was Teo Turk in 34'.
Dobovec's fourth Cup in a row is a milestone success in Slovene futsal as no other team managed to do the same.
"It's extremely difficult for one team to dominate like that. Nevertheless, this team is not tired of success, but always hungry for new victories and successes," said coach Kujtim Morina.
Dobovec's captain Rok Mordej said: "A lot can happen in such a final, but we showed our quality, that we are a better team and after the 0: 1 lead we calmly brought the game to an end."
FutsalFeed staff wishes to congratulate everyone involved in this success!
>>> 4+1 easy ways how you can support FutsalFeed