Day by day, we're getting closer and closer to the big finals of the 2021 CONMEBOL Libertadores Futsal! Quarterfinal duels were played yesterday and Carlos Barbosa, Corinthians, Delta Te Quiero, and San Lorenzo are through to the semifinals!
>>> (HIGHLIGHTS) Get Ready, Time for Futsal Libertadores Quarterfinals
🧐 Los resultados de los partidos de Cuartos de Final de la CONMEBOL #LibertadoresFS.

🔥 Os resultados dos jogos de Quartas de Final da CONMEBOL #LibertadoresFS. pic.twitter.com/ZLgGfewENY

— CONMEBOL Libertadores Futsal (@LibertadoresFS) May 19, 2021
Carlos Barbosa 3-0 Peñarol
Defending back-to-back Futsal Libertadores champions Carlos Barbosa made their way to another semifinal. They defeated the Uruguayan champions and hosts of the tournament Peñarol in the quarterfinal.
Star of the evening was Murilo who scored all three goals for the Brazilian side. Although Peñarol showed that they can be dangerous towards the goal, they couldn't find a way past the ACBF's goalkeeper who locked his net.
Corinthians 3-0 Universitário
Another Brazilian representative will play in the Futsal Libertadores semifinal. After defeating Universitário, Corinthians will have that honor.
Peruvian Universitário has been knocked out of the tournament, but there will be some positives to take home, for sure, as they played against three semifinalists in this tournament and showed some good skills.
Corinthians' good display was rewarded by Henrique's opener, and by the end of the match, Tatinho scored two more goals.
Alianza Platanera 0-4 San Lorenzo
In a match they controlled, Argentinian representatives San Lorenzo pushed through to the semifinals thanks to a victory against the Colombian Alianza Platanera.
Tomas Pescio opened the scoring for San Lorenzo by the middle of the first half, with Alianza Platanera conceding an own goal after pressure exerted by San Lorenzo.
In the second half, Lucas Bolo extended San Lorenzo's lead, only for Mariano Cardone to finish things off with a goal of his own and San Lorenzo's confirmation of the semifinal.
Delta Te Quiero 9-5 Cerro Porteño
The most efficient match of the entire tournament went to the side of the Venezuelan champions - Delta Te Quiero. They ousted former Libertadores champions Cerro Porteño in the quarterfinals.
A dominant display in the first half saw Delta Te Quiero go up 5-1 by half-time. Cerro Porteño then tried to scrape something out of this match, but they were unable to as Delta Te Quiero scored four more goals in the process.
Sanz, Preciado, and Chavela Vidal scored two goals each for the Venezuelan side, with Bello, Cabarcas, and Añez joining them on the scoresheet. Cerro Porteño, meanwhile, scored thanks to efforts by double scorer Ayala and Espinoza, Martínez and Rojas.
Futsal Libertadores Semifinals on Friday
Teams that got knocked out from the Libertadores will use Thursday to play a small knock-out tournament which will decide their positions from 9th to 12th place.
Friday is reserved for the Futsal Libertadores semifinals! Defending champions Carlos Barbosa will face off against Venezuelan Delta Te Quiero, while Corinthians will play against San Lorenzo.
Judging by everything we saw so far, these four teams are deservedly in this stage of the competition and we're in for a great ending to an interesting tournament.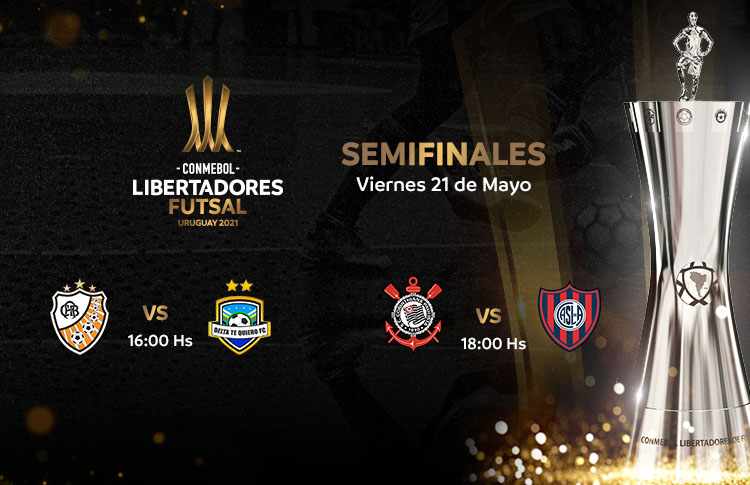 >>> 4+1 easy ways how you can support FutsalFeed