Coaching Board is a new simple and easy-to-use application for futsal coaches, players, analysts, or anyone who wants to go to the next level in futsal.
When you first open the application, you will be welcomed by an initial set of "dots" representing players on a pitch, allowing you to practice with the application and use it as a physical tactics board.
This is a great way to familiarize yourself with possibilities within the Coaching Board application. You can move players around the pitch, remove players or add extra players for various tactical scenarios. For more clarity, the user is allowed to change the color of either the home or the away team or both. To make things even more clear, the user is able to add numbers and names for the players.
To further increase the visual effectiveness of the Coaching Board application, you can choose the drawing color and drawing style of multiple arrows to show the direction in which the players are moving or highlight specific areas of the pitch.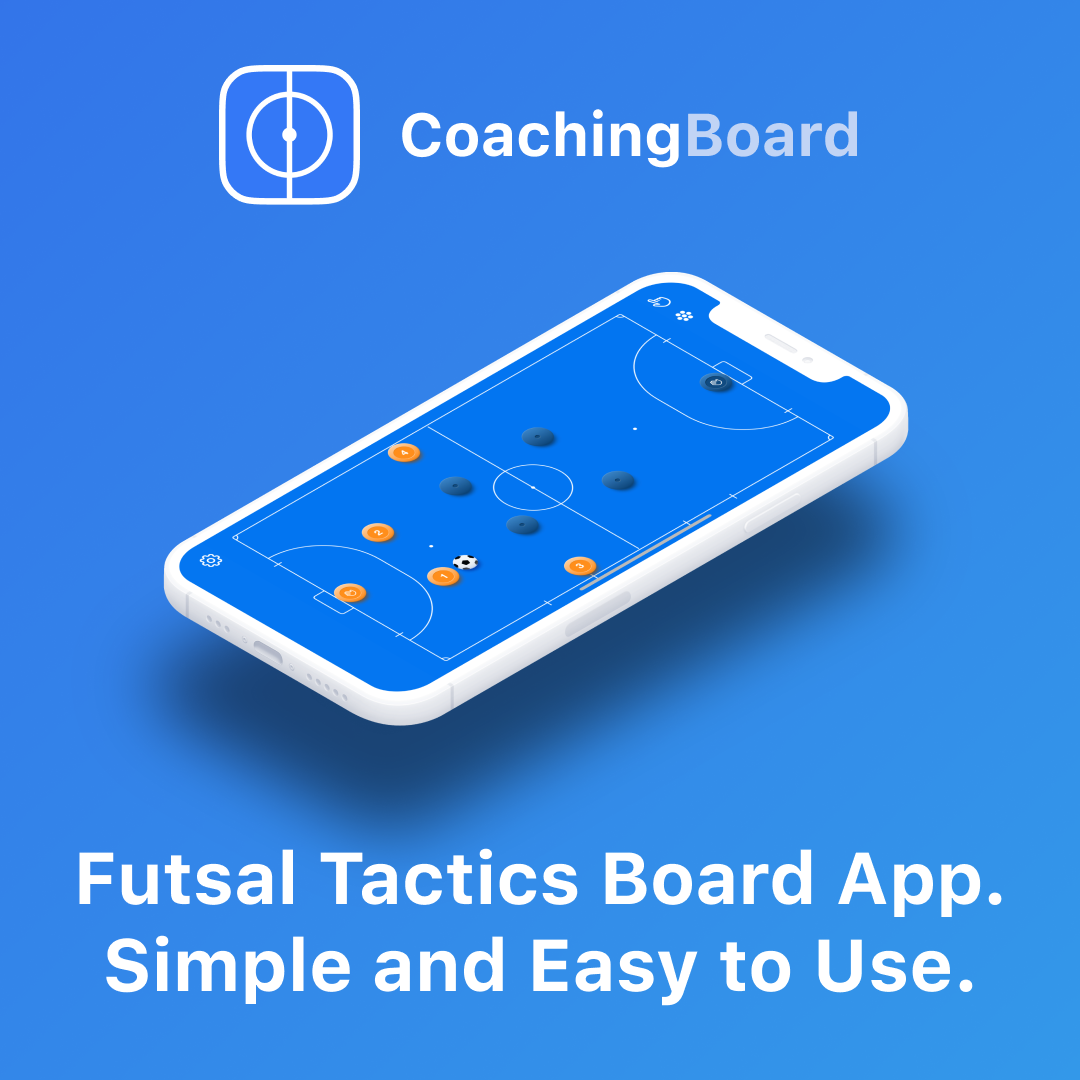 The Coaching Board app also allows you to change your screen orientation. When you are working on free kicks or corners it is very convenient to 'rotate' the pitch and work on your combinations on a bit larger scale.
One really neat feature is that you can save your plays at any time and load them after saving, which allows you to constantly update your work. If iCloud sharing is turned on across your Apple devices then all saved plays are automatically synced across all your devices allowing you to work on the go as well as from home.
Once you have entered all the necessary data, switch to animation mode and create any play you have in mind. Watch as the play plays out on the screen in front of you. Prepare and save a drill for an upcoming match or prepare an exercise for a training session!
Add a new frame, move players, show the direction of movement, save a combination, share it with your teammates who use the Coaching Board app, or export play to a video file to share it with the world!
Try Coaching Bord and share your feedback because you can influence what will be added next to the application.
The Coaching Board app is available on Mac, iPad, and iPhone and can be downloaded from App Store.