By Doug Reed (@DougReedFutsal)
Futsal and football are often compared so we thought we'd take a look at some of the statistics and facts from each sport's biggest event. The data was taken from the 2016 FIFA Futsal World Cup and the 2018 FIFA Football World Cup.
>> The brief history of the FIFA Futsal World Cup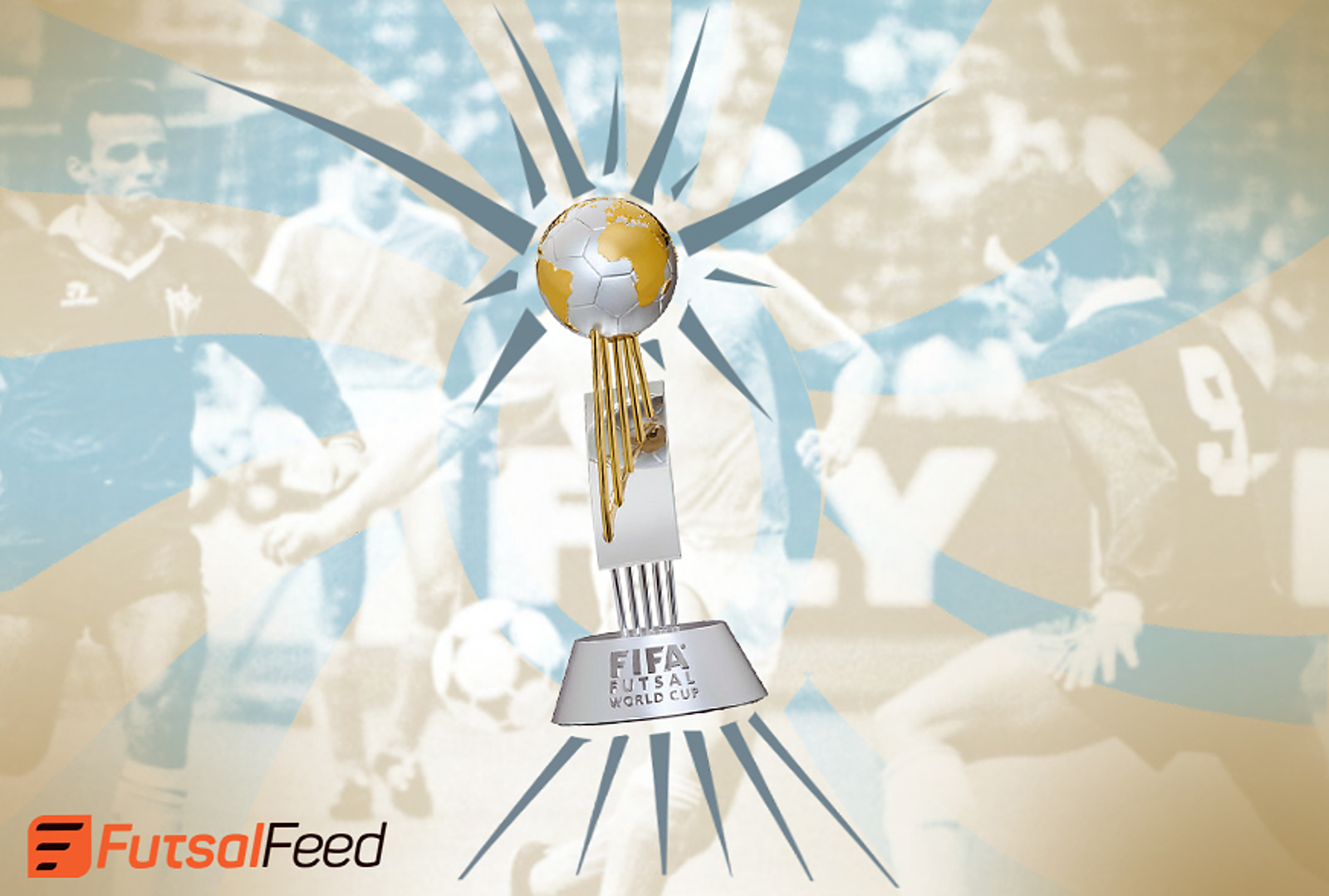 After seeing all the comparisons let us know anything you found unexpected or interesting.
Host
Futsal: Colombia, South America
Football: Russia, Europe
Number of Games
Futsal: 52 Over 21 Days
Football: 64 Over 31 Days
Average Goals Per Game
Futsal: 6.8 goals
Football: 2.6 goals *62% fewer
Average Shots
Futsal: 87 shots per game
Football: 25 shots per game *71% fewer
Goals in the Final
Futsal: 9 (5-4 Argentina-Russia)
Football: 6 (4-2 France-Croatia) *37% fewer
Top Goalscorer
Futsal: Ricardinho (Portugal) 12 goals
Football: Harry Kane (England) 6 goals *50% fewer
Average Fouls
Futsal: 14 fouls per game
Football: 27 fouls per game *93% more
Average Cards Per Game
Futsal: Yellow 2.9 Red 0.2
Football: Yellow 3.4 Red 0.06 *17% more/70% fewer
Attendance
Futsal: 140,000 (2,680 per match)
Football: 3,031,000 (47,370 per match) *2065% more(1668% more)
Number of Participants
Futsal: 24 (UEFA:7, AFC:5, CONMEBOL: 4, CONCACAF: 4, CAF:3 OFC:1)
Football: 32 (UEFA:14, AFC:5 CONMEBOL:5, CONCACAF:3, CAF:5, OFC:0)
Where did the quarter-finalists come from?
Futsal: UEFA 4 (Azerbaijan, Portugal, Russia, Spain); CONMEBOL 2 (Argentina, Paraguay); AFC 1 (Iran); CAF 1 (Egypt)
Football: UEFA 6 (Belgium, Croatia, England, France, Russia, Sweden); CONMEBOL 2 (Brazil, Uruguay)
Futsal World Cup Final Classification (Football World Cup Finishing Position)
Champions: Argentina (Round of 16)
Runners-Up: Russia (Quarter-Finals)
3rd Place: Iran (Group Stage)
4th Place: Portugal (Round of 16)
Football World Cup Final Classification (Futsal World Cup Finishing Position)
Champions: France (Did Not Qualify)
Runners-Up: Croatia (Did Not Qualify)
3rd Place: Belgium (Did Not Qualify)
4th Place: England (Did Not Qualify)
>>> 4+1 easy ways how can you support FutsalFeed